Master of science
Think about all the ways you can improve the workplace. Based on your observations, you know that effective communication can drive collaboration and that data has the potential to refine hiring efforts and better define performance metrics. At the same time, organizational culture remains in a continuous state of upheaval, whether for embracing technological progress or motivating teams. Industrial-organizational (I-O) psychologists are integral to this process, including in human resources, training and development or as an organizational behavior consultant.
Missouri University of Science and Technology's (Missouri S&T) online master of science in industrial-organizational psychology gives you this edge. For those looking to apply their psychology knowledge or individuals interested in transforming workplace culture, recruitment, training and performance management through social science, this program examines the interplay between human behavior and the work environment through research, statistics, data analysis and psychological theories. You'll understand how psychological principles can encourage workers to meet key objectives and create a more welcoming, supportive culture for all.
Students may apply directly to the program or get introduced to the field through Missouri S&T's online graduate certificate in applied workplace psychology.
Quick facts
Official name
Master of science in industrial-organizational psychology
Campus
Missouri University of Science and Technology
Program type
Master's degree
Academic home
College of Arts, Sciences, and Education | Department of Psychological Science
Delivery mode
100% online
Accreditation
Higher Learning Commission
Credit hours
40
Estimated cost
$38,000.00
*This cost is for illustrative purposes only. Your hours and costs will differ, depending on your transfer hours, your course choices and your academic progress. See more about tuition and financial aid.
Why earn a master's degree in I-O psychology?
I-O psychology is both a rapidly rising career path and psychology subfield for one prominent reason. Organizations strive to make more innovative decisions, remain more competitive, attract the right talent and shape attitudes to meet specific benchmarks. Resources, on the other hand, are limited, leaving minimal room for experimentation.
I-O psychologists ultimately architect a smarter, more streamlined workplace from the top down and across multiple departments and divisions. Their involvement helps establish and track more targeted measurements, make science-backed decisions and create more engaged, inclusive teams. Focused on technology-centered workplaces, Missouri S&T's online master's in industrial-organizational psychology trains you to tackle these challenges and direct these initiatives:
Learn to more effectively manage human resources, hiring, training and retention efforts in a STEM organization.
Understand the role of human factors in attracting, motivating, training and retaining employees and implementing technology in the workplace.
See how research and the scientific method can influence organizational decision-making, from who to hire to adapting workflows to developing a long-term growth strategy. 
Translate your psychology knowledge to optimize an organization's performance, from management, hiring and engagement to changing company culture.
Get a stronger grasp on the intersection between humans, the workplace and their communities and how these relationships can shape management, hiring, training and diversity, equity and inclusion (DEI) strategies. 
Prepare to help organizations address high turnover, conflicts, safety concerns, culture and stagnant or declining productivity.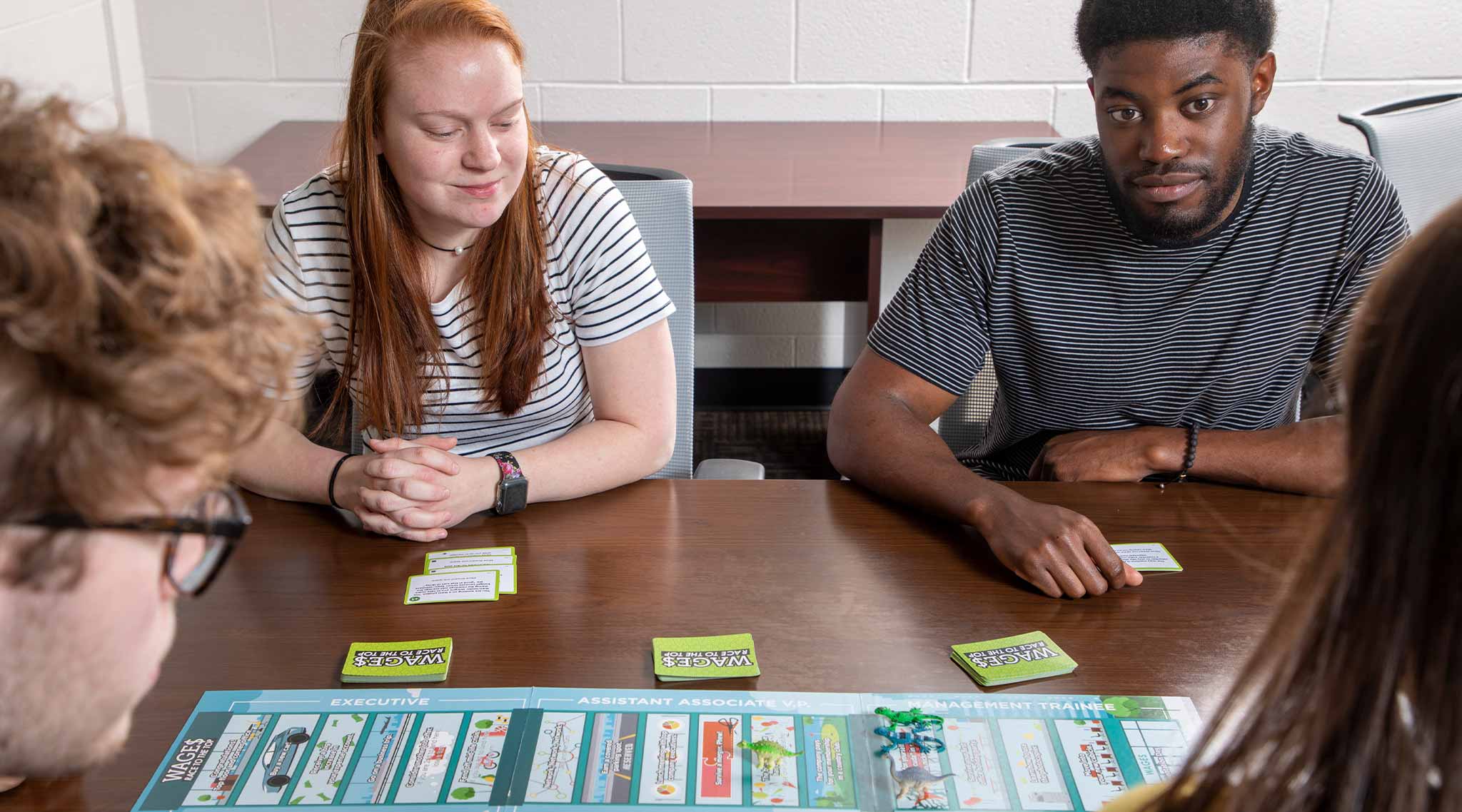 Career prospects
Steady growth of the psychology field over the next decade stems from demand for I-O professionals. Whether for switching careers or making a greater impact in your current workplace, I-O psychologists question existing practices, research and propose data- and science-supported solutions for recruitment, benefits, training, performance management, human resources, consumer analysis, organizational development, change management, leadership and human factors.
Responsibilities may entail:
Creating or retooling hiring strategies, performance reviews and satisfaction surveys
Developing and monitoring training and organizational development programs
Researching, presenting and promoting strategies for improving workplace culture, employee well-being and quality of life
Identifying technologies for hiring and internal use that better resonate with users
Helping current employees become more successful in the workplace, from providing necessary support to cultivating and promoting talent
Burning Glass Technologies. 2021. Salary numbers and employment growth numbers are based on models that consider advertised job posting salary, Bureau of Labor Statistics data and other proprietary and public sources of information for multiple occupations.
employment growth
Society for Industrial and Organizational Psychology, Inc. 2022. Salary numbers and employment growth numbers are based on surveys and research conducted based on responses from professionals in the field with data analyzed from the U.S. Bureau of Labor Statistics and other sources.
median salary
Program structure
Missouri S&T's online master's in industrial-organizational psychology involves 40 credit hours over three course segments: a core (24 credit hours), methods courses (10 credit hours) and six credit hours for a thesis or electives. 
Students choose from thesis and non-thesis tracks. Developing a thesis is ideal if you see yourself in a research-heavy career or eventually applying to a doctoral program. Individuals starting in a graduate certificate program will be enrolled in the non-thesis track. 
All courses are semester based and 100% online: no campus visits are required. Students attending full time complete the program in about two years.
Core and method courses
No matter which track you select, all online I-O psychology students learn about:
How to select, train and evaluate personnel
Small group dynamics
Organizational development theories, methods and applications
Assessing, measuring and quantifying job performance
The relationship between leadership, motivation, culture and organizational performance
The overlap among employee behavior, outcomes, performance and satisfaction
Creating and assessing training and development programs
Statistical, research and data analysis methods used in I-O psychology
Applying psychology ethics in an organizational context
Review the curriculum and all course descriptions for the online master's in industrial-organizational psychology.
Delivery
100% online
Calendar system
Semester
Typical program length
3 years
Typical course load
2 classes per semester
Accreditation
Missouri University of Science and Technology is accredited by the Higher Learning Commission, one of six regional institutional accreditors in the United States.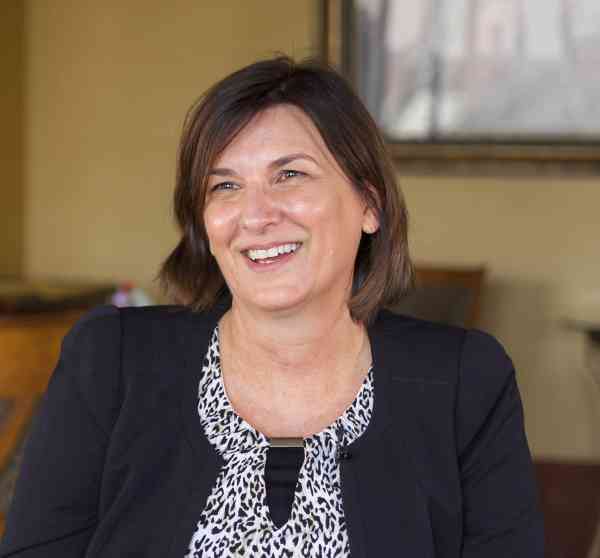 The interactions between the students and the professors have been very rich. The diversity of students' backgrounds allows us to see things with different perspectives.
Faculty spotlight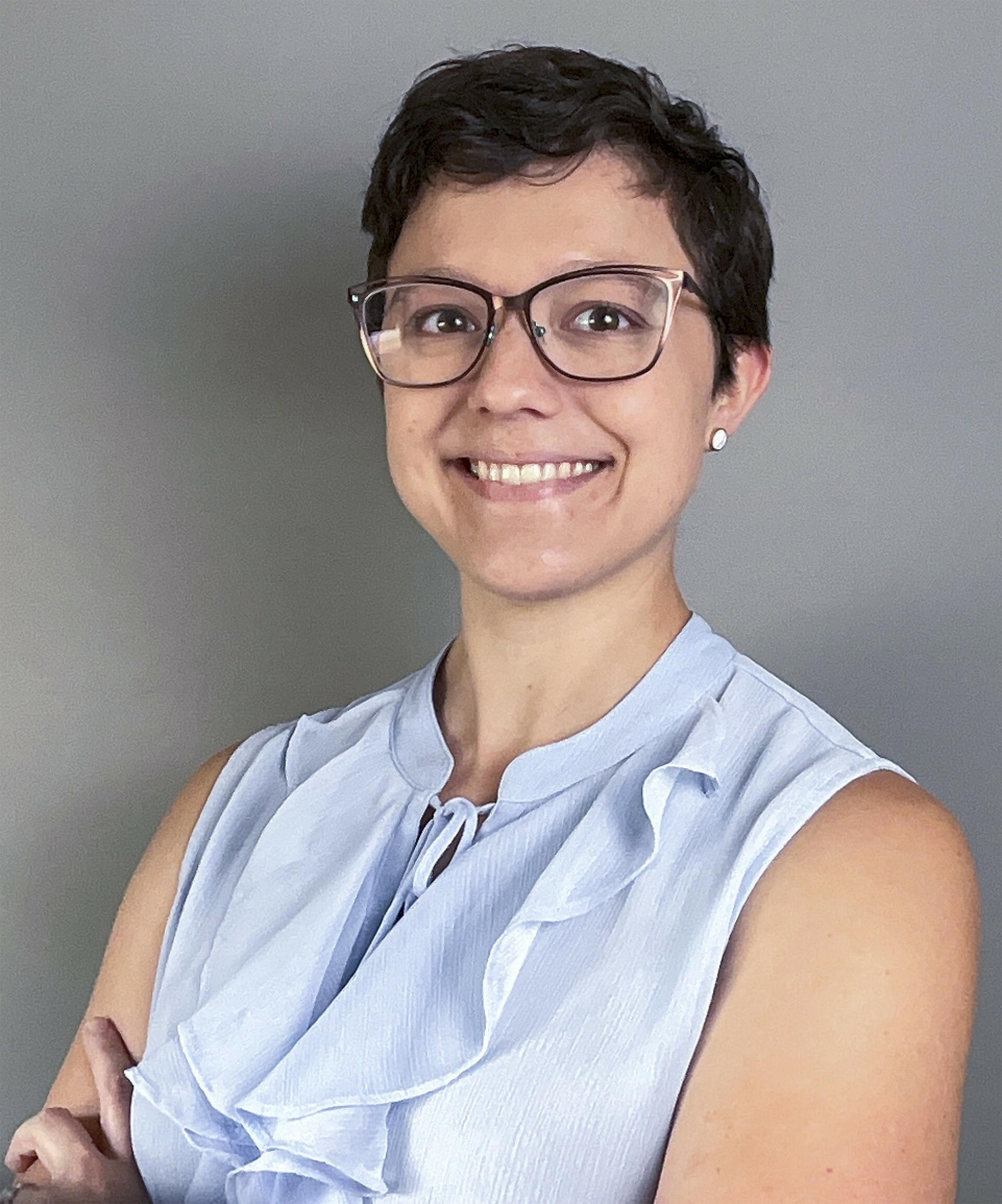 Dr. Clair Reynolds Kueny is program director of the master of science in industrial-organizational psychology program and associate professor at Missouri University of Science and Technology. She earned a master's and Ph.D. in industrial-organizational psychology with a concentration in quantitative methods in behavioral science from Saint Louis University. Dr. Kueny's research interests include employee discretionary behaviors, including initiative, citizenship behaviors and counterproductive work behaviors, and the unintended consequences of these behaviors. She has over seven years of experience designing and teaching courses for all modalities. She has received two teaching grants to support her development of the online modality curriculum for the program.
Clair Reynolds Kueny
Interim Department Chair Psychological Science, Program Director Industrial-Organizational Psychology Programs, Associate Professor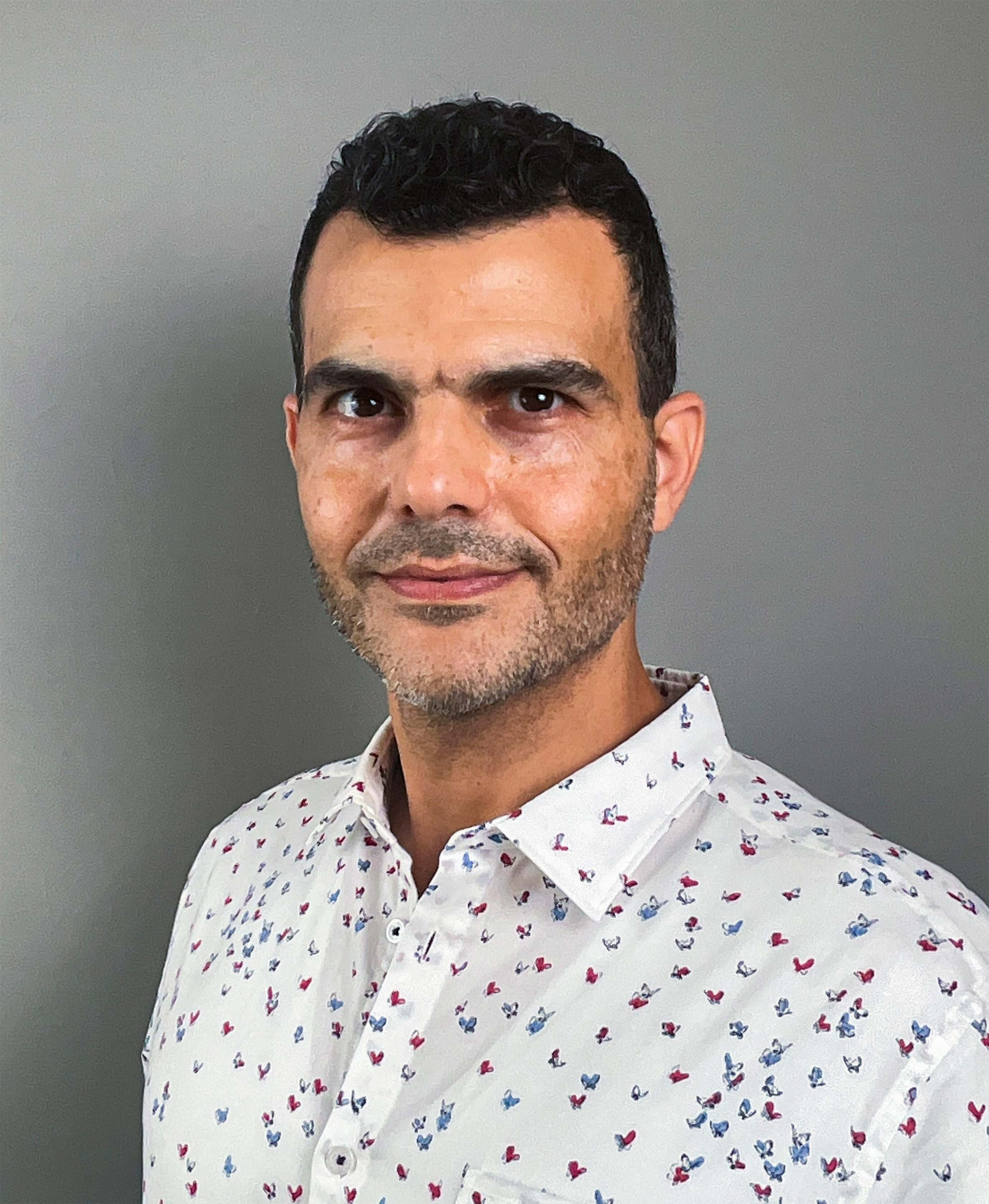 Vahe Permzadian is an assistant professor in the Department of Psychological Science at Missouri University of Science and Technology. Dr. Permzadian earned a Ph.D. in industrial-organizational psychology at the State University of New York at Albany. His primary areas of research are the domains of organizational socialization, work motivation and the scholarship of teaching and learning.
Vahe Permzadian, PhD
Assistant Professor, Department of Psychological Science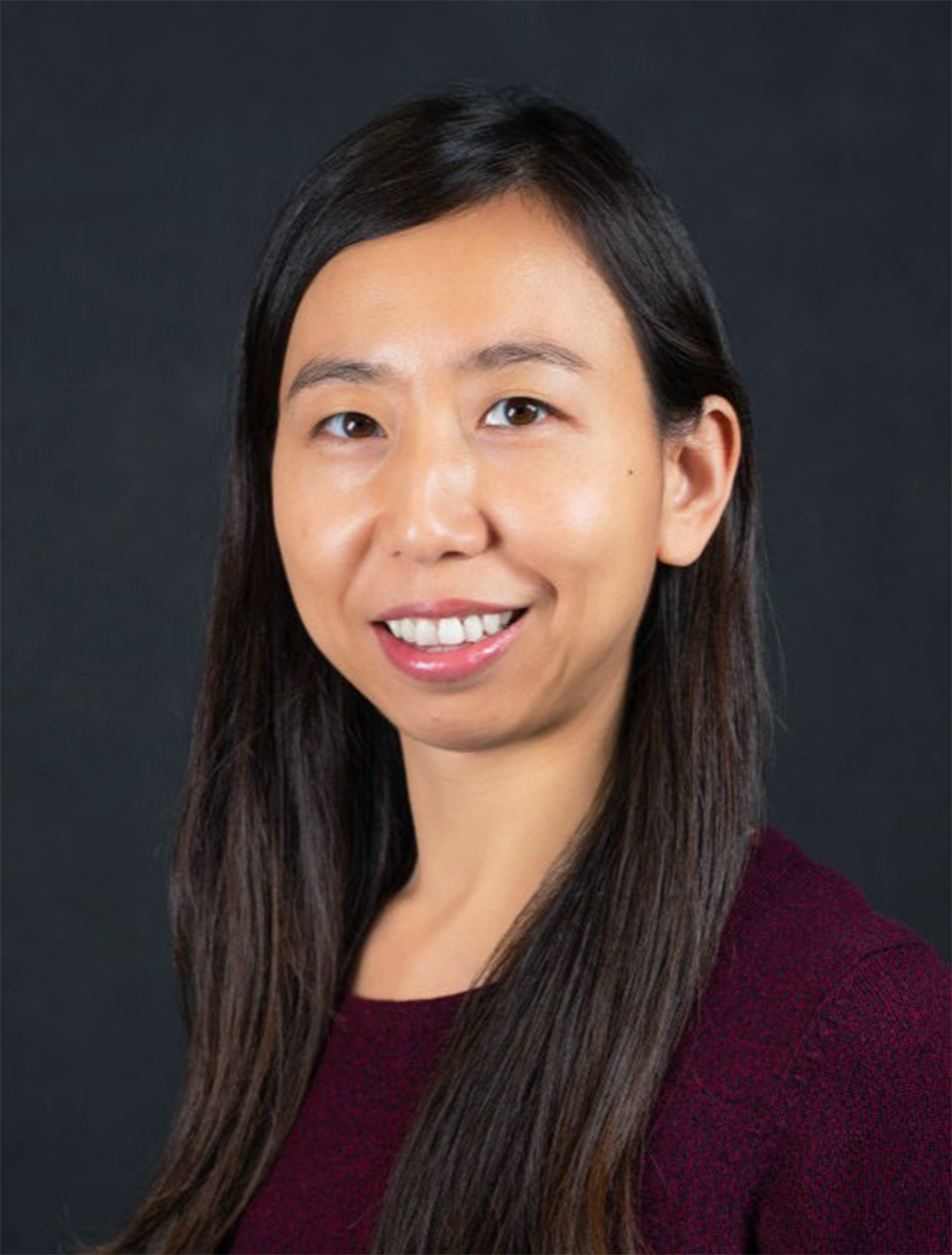 Ting Shen is an assistant professor in the Department of Psychological Science at Missouri University of Science and Technology. Dr. Shen earned a Ph.D. in measurement and quantitative methods and a master's in applied statistics from Michigan State University. Her research interests focus on quantitative research methods and their applications in social sciences, especially in education and psychology. She received a fellowship award from the American Educational Research Association on the Study of Deeper Learning and the Dr. Eugene Owen Scholarship. She teaches advanced research methods, psychometrics and statistics in-person, online and in hybrid environments.
Ting Shen, PhD
Assistant Professor, Department of Psychological Science
Learn more about this program