Master of science
As technology and practices evolve, the scope of mining engineering has shifted toward sustainability and influencing the developments of tomorrow. Missouri University of Science and Technology's (Missouri S&T) online master of science in mining engineering anticipates these changes, equipping you to create safer, lower-emissions operations that minimize impact on our world's natural resources. Candidates in this applied, non-thesis program advance their technical training, participate in research and prepare for leadership roles while learning from some of the field's most prominent experts.
Interested in taking your mining engineering knowledge to the next level? Apply directly to the master's programs, begin in one of Missouri S&T's graduate certificate programs or stack two certificate programs toward their degree. Related graduate certificate programs include aggregates management, mine reclamation, mining engineering, mining project evaluation and sustainability in mining.
Quick facts
Official name
Master of science in mining engineering
Campus
Missouri University of Science and Technology
Program type
Master's degree
Academic home
College of Engineering and Computing | Department of Mining and Explosives Engineering
Delivery mode
100% online
Accreditation
Higher Learning Commission
Credit hours
30
Estimated cost
$36,000.00
*This cost is for illustrative purposes only. Your hours and costs will differ, depending on your transfer hours, your course choices and your academic progress. See more about tuition and financial aid.
Why earn an online master's in mining engineering?
Crucial to planning, operations and safety, mining and explosives engineers pull from multiple science and engineering disciplines to extract minerals from the earth. These raw materials then aid various processes of our modern society — be it transforming iron into steel beams or supplying energy and power.
Growing emphasis on sustainability and decreasing emissions is overhauling this process. Particularly, gradually switching to green energy systems has increased demand for rare earth elements, lithium, cobalt and copper. In response, mining engineers help lead the industry through these changes, with the goal of developing safer, lower-emissions operations that incorporate sustainability and automation, preserve population health and place less strain on our world's resources.
Missouri S&T's Department of Mining and Explosives Engineering positions students to pioneer and direct these technological and design advancements. The online master's in mining engineering:
Enhances your understanding of mining processes, including their characteristics, impact and use
Provides a holistic perspective of the mining process, starting from planning and development through assessments and sustainability to closing and reclamation
Equips you to design mining processes and select related equipment based on operation
Exposes you to the latest engineering tools for addressing issues in the mining industry while factoring in costs, timeframe and safety
Positions you for leadership in mining engineering, including introducing and developing new technologies
Encourages you to improve extraction, processing and waste management operations
Incorporates guidance from faculty whose research influences the design, safety and sustainability of the mining industry
Continues your interdisciplinary exploration of the science, technology and design behind mining engineering, covering topics in geology, mechanics, blasting, materials handling, preservation and equipment usage
Career prospects
In leading the shift toward sustainable practices, our graduates assume more responsibilities and direct operations for blasting and mining companies, as consultants or for original equipment manufacturers. Positions may be related to:
Raw material production
Mining (coal, metals, aggregates and industrial minerals)
Highway, dam and power station construction
Weapons systems
Sustainability and environmental preservation
Burning Glass Technologies. 2021. Salary numbers and employment growth numbers are based on models that consider advertised job posting salary, Bureau of Labor Statistics data and other proprietary and public sources of information for multiple occupations.
median salary
Program structure
The online master's in mining engineering requires 30 credit hours divided between core courses (15 credit hours), technical electives (12 credit hours) and a semester project (three credit hours). Students enrolled in a laboratory section should be prepared for a potential three-day to one-week on-campus session.
While the program involves limited research, the online format does not require a thesis. The Department's research focus spans (i) surface mining methods and heavy mining machinery; (ii) mine ventilation and mine atmospheric control; (iii) explosives engineering; (iv) sustainable development and mine optimization; (v) rock mechanics and ground control; (vi) mineral, coal and materials processing; (vii) minerals and energy economics; and (viii) underground mining methods and equipment.
Course work is 100% online and based upon a semester schedule. Students typically take one or two classes each semester and finish in two to three years.
Learn more about the structure of the online master's in mining engineering.
Delivery
100% online
Calendar system
Semester
Typical program length
3 years
Typical course load
1-2 classes per semester
Pathway to a master's degree
Missouri S&T structures distance learning programs around the needs of working professionals. This includes flexible formats and 100% online learning, as well as our pathway to a master's option.
For candidates who don't have time to take the GRE, you'll begin in a related graduate certificate program. In the case of the online master's in mining engineering, you'll complete the certificate, apply to the master's program and transfer your credits to continue with this course of study without submitting GRE scores. You can also stack two graduate certificates toward a master's. Speak to an adviser to explore different pathways.
For the online master's in mining engineering, transferable and stackable graduate certificates include:
Others depending on adviser approval
Please note that the completion of a graduate certificate does not automatically guarantee admission to a corresponding graduate degree program. If interested in a master's degree program, you must apply after earning your graduate certificate. A minimum 3.0 GPA for each course is required to continue with the master's degree sequence.
If you are applying to a Ph.D. program, you are still required to submit GRE scores.
Accreditation
Missouri University of Science and Technology is accredited by the Higher Learning Commission, one of six regional institutional accreditors in the United States.
Faculty spotlight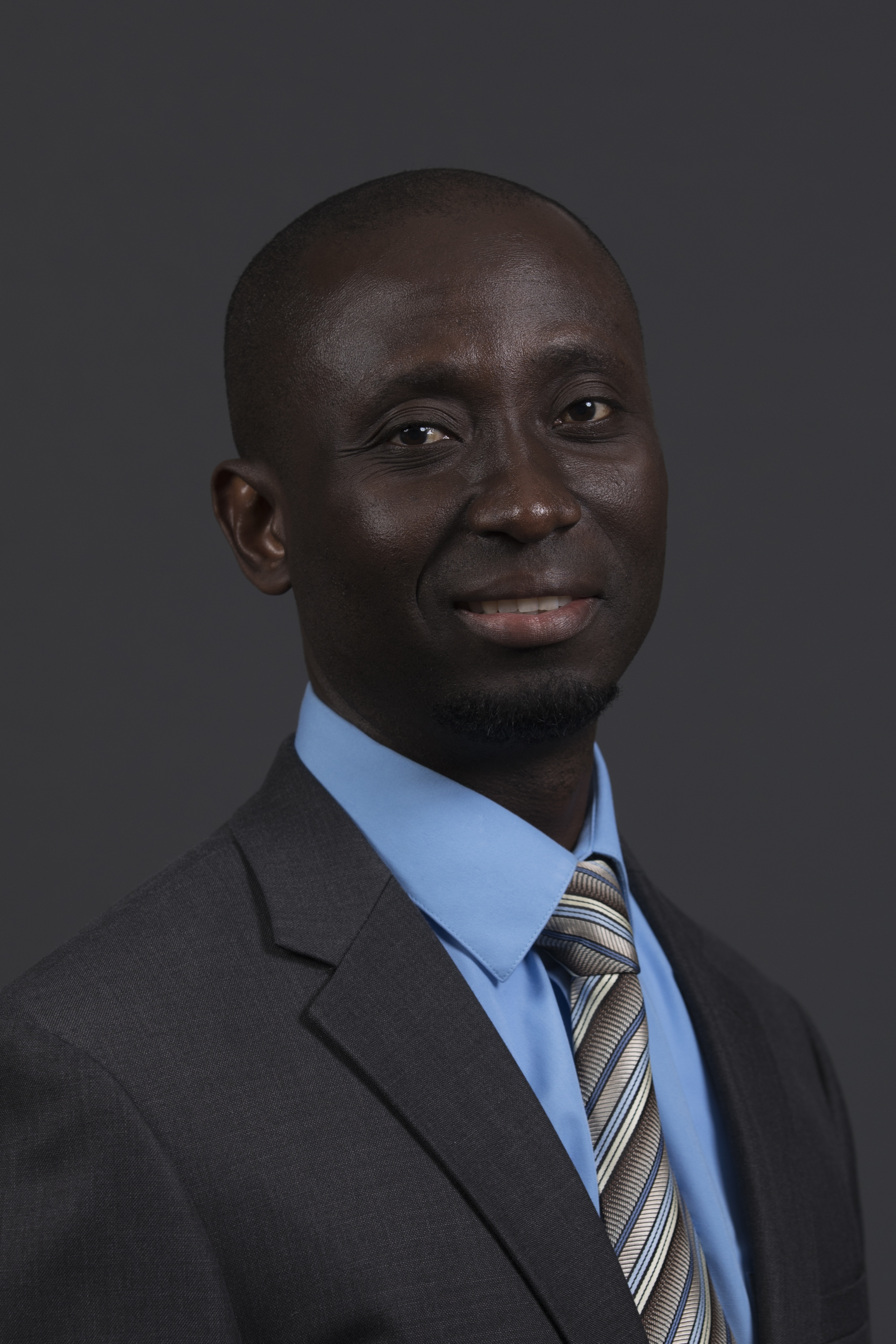 Areas of interest: Sustainability, mine reclamation, modeling, simulation and optimization
Kwame Awuah-Offei, PhD, PE
Union Pacific/Rocky Mountain Energy Professor in Mining Engineering, Professor, and Chair of Mining and Explosives Engineering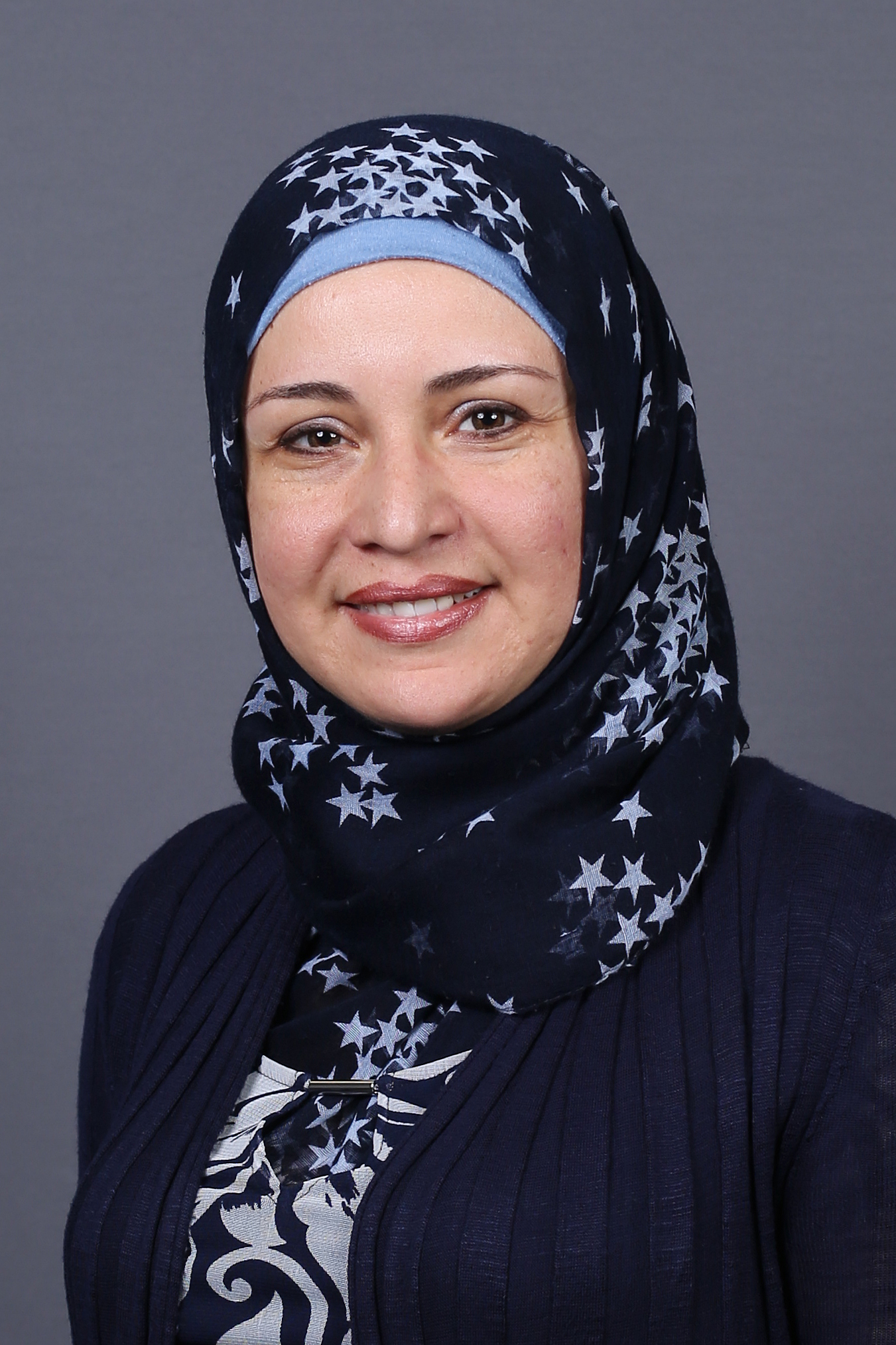 Areas of interest: Mineral processing, surface chemistry, water management, nanotechnology, rare earth metals, liquid membranes, separation science, oil sand processing, artificial intelligence and machine learning tools
Lana Alagha, PhD
Distance Graduate Coordinator, Associate Professor, Department of Mining and Nuclear Engineering
Areas of interest: experimental high pressure waterjet use, modeling of mining processes supported by waterjets, nanotechnology, reconfigurable systems and system integration
Grzegorz Galecki, PhD
Professor Emeritus, Department of Mining Engineering
Dr. Perry earned a doctorate in mining engineering from the University of Kentucky and a bachelor's in civil engineering from the University of Missouri-Columbia. His research interests include: explosion protection, mine blasting effects, dust explosions and ground control.
Kyle Perry, PhD, PE
Associate Professor of Explosives Engineering, Department of Mining and Nuclear Engineering
Thousands of companies want you because you graduated from Missouri S&T. It has credibility like no other. Not many people are getting offers like Missouri S&T graduates get.
Mining engineering MS '22
Learn more about this program