Master of science
Engineering projects call for knowledge of multiple disciplines and a top-down perspective for development, implementation and maintenance. As you think about the next stage of your career, grow into your role with an online master of science in systems engineering from Missouri University of Science and Technology (Missouri S&T).
A core curriculum takes a holistic view of structuring complex systems, no matter your undergraduate specialty. You'll think about what your user truly needs, use this information to establish system requirements and base design, development, modeling, quality control, operations, maintenance and disposal on these principles. You'll then select a specialization to focus your knowledge and have the option to earn up to two graduate certificates in the process.
This combination not only shows that you're ready to take charge and synthesize multiple engineering disciplines and processes but that you can build a more efficient system, manage it effectively long term, factor in various risks and refine future processes. Based on your career goals, the master's in systems engineering is available in thesis and non-thesis formats, and should you decide to pursue it, doctoral study can be continued online. 
Quick facts
Official name
Master of science in systems engineering
Campus
Missouri University of Science and Technology
Program type
Master's degree
Academic home
Kummer College of Innovation, Entrepreneurship, and Economic Development | Department of Engineering Management and Systems Engineering
Delivery mode
100% online
Accreditation
Higher Learning Commission
Credit hours
30
Estimated cost
$36,000.00
*This cost is for illustrative purposes only. Your hours and costs will differ, depending on your transfer hours, your course choices and your academic progress. See more about tuition and financial aid.
Why earn an online master's in systems engineering?
Missouri S&T's Department of Engineering Management and Systems Engineering pioneered the importance of effective leadership and project design across multiple disciplines. Missouri S&T collaborated with The Boeing Company to extend graduate education to its engineers and suppliers and launched the master of science in systems engineering in 1999 in response. 
Since its introduction, the program has grown in size and reach. Over 600 students from more than 20 countries across the globe have earned a master's in systems engineering from Missouri S&T to expand their cross-disciplinary and project development knowledge and take ownership of increasingly complex systems.
With this outcome in mind, the field itself strives to advance the design and development of systems through an integrated approach that further overlaps with computer science, information technology, data analytics and the natural sciences to address customer needs and consider a project's full lifecycle, including economic, environmental and social impacts.
Students enrolled in this program:
Learn about the theories and applications making up systems engineering and management, including how the discipline overlaps with business and technology
Understand what's involved in building and managing complex systems and projects, including decision making, organizational operations, implementation and maintenance
Conduct research and strengthen their skills through project-based learning that focuses on the challenges of today's more adaptive, distributive, overlapping and dynamic systems
Become familiar with conceiving and developing full systems, from requirements and identifying problems through development, production, training, support, operation and disposal
Are taught by active leaders in systems engineering and architecting research who participate in conferences and other industry associations
Start to think beyond their team and organization to the effects their system will have in environmental, societal and global contexts
Get exposed to tools and data analysis techniques used to streamline systems engineering processes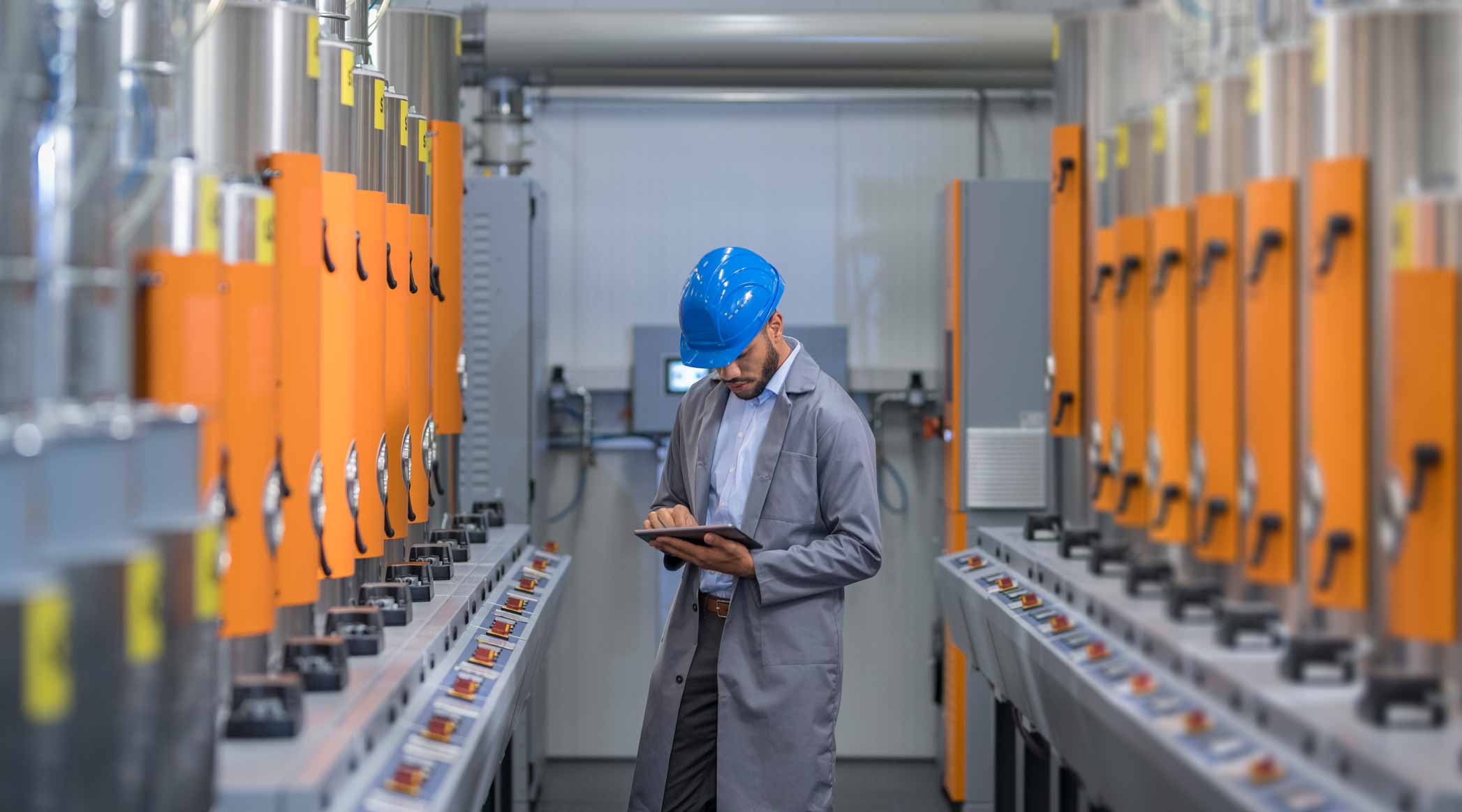 Career prospects
Across all disciplines, engineering is predicted to see steady growth over the next decade. The Bureau of Labor Statistics estimates 6% more positions between 2020 and 2030. As you look toward a leadership or project management role, the online master's in systems engineering sets you apart through its scope and hands-on approach.
Building off your existing engineering knowledge, this degree equips you to take on more responsibilities in systems development related to information technology, defense, aerospace, communication, transportation, health care, navigation, sensors, computer software and hardware, energy, infrastructure and manufacturing.
Burning Glass Technologies. 2021. Salary numbers and employment growth numbers are based on models that consider advertised job posting salary, Bureau of Labor Statistics data and other proprietary and public sources of information for multiple occupations.
median salary
Program structure
Students selecting the non-thesis track complete a total of 30 credit hours, while original research extends the thesis track to 36 credit hours.
The majority of students starting the online master's in systems engineering begin with the systems engineering graduate certificate. Once accepted into the master's program, your credits will be applied toward the degree. From here, you'll then take at least six three-credit-hour courses to earn your master's.
Core courses cover broad-reaching systems engineering topics, concepts and principles, including architecting, management and economic ramifications. You'll then choose a specialization program in line with your career goals: courses examine a facet of and the technologies involved in systems engineering. Areas include:
Computational intelligence: Become familiar with Systems of Systems (SoS) — particularly the various components making up a system, the applications of algorithms, reasoning and data mining tools and adapting your design to environmental conditions.
Cyber physical systems: Start to think about complex logic through all stages of implementation. This specialization examines the relationship between computer systems, engineering and architecting to introduce more adaptive projects.
Engineering management: Continue refining your knowledge of information-based design and a system's lifecycle and architecture while learning more about project, financial and operations management.
Financial engineering: Explore the financial factors going into systems engineering, including neural network architecture, derivatives, pricing and forward rate agreements.
Model-based systems engineering: Understand the role computational modeling plays in conceiving and developing projects, including refining structural and behavioral aspects and assessing system performance over its lifecycle.
Project management: Build off foundational knowledge to strengthen what you know about architecting systems and engineering project management.
Should you not see a specialization reflecting your goals, students have the option to propose a different field or substitute a specialization with a certificate program.
Core courses cover
During the core sequence, all students enrolled in the online master's in systems engineering program learn about:
System architecture development, design, objectives and specifications
Data analysis methods and tools used during the design phase
System architect tools
Economic evaluation methods factoring in impact, costs, risks and uncertainty
Developing systems engineering management plans
Modeling to develop, test and refine system architecture
Review all courses for the online master's in systems engineering. 
Delivery
100% online
Calendar system
Semester
Typical program length
3 years
Typical course load
1-2 classes per semester
Accreditation
Missouri University of Science and Technology is accredited by the Higher Learning Commission, one of six regional institutional accreditors in the United States.
Faculty spotlight
Areas of interest: neural networks and applications, systems architecting, deep learning and advanced neural networks, smart engineering systems design, complex system modeling, cyber physical systems, computational intelligence, fuzzy logic, evolutionary programming.
Cihan Dagli, PhD
Distance Graduate Adviser, Founder and Director of Systems Engineering Graduate Program, and Professor of Engineering Management and Systems Engineering
Learn more about this program