Overview
Not all words and phrases are created equal. The majority go unnoticed—in one ear and out the other and never to be remembered again. A select few unlock a reaction. They elicit a response, cause an audience to think and effectively persuade them to take action. Words in the right hands turn into a tool for encouraging accomplishments, inspiring dedication and daring others to dream or persist in the face of obstacles. While we all use words to some degree, communications professionals in public relations, journalism, media and other fields have a strong grasp on their intricacies and meaning and can ingeniously craft a convincing message.
Do you envision yourself in this role? The University of Missouri-St. Louis's online bachelor of arts in communication prepares you to impact the world through your words in oral and written forms. Our approach starts from a foundation of theory and research fueled by the Department of Communication and Media's exploration into the science and data behind constructing, delivering and perceiving messages.
At the same time, communication skills lead to careers across a spectrum of industries. With this degree, the question becomes not "What can I do?" but "Where will I go?" Helping you find your path, we pair classroom instruction with a practicum or internship for putting your newly acquired competencies into action while helping you build your portfolio. As a third factor, we realize a particular area of communications may speak to you, or you may be working toward a defined goal. To leap toward your objective, you can complete the online BA in communication as a general degree or focus your knowledge with one of three specialization areas. 
Quick facts
Official name
Bachelor of arts in communication
Campus
University of Missouri-St. Louis
Program type
Bachelor's degree
Academic home
College of Arts & Sciences | Department of Communication & Media
Delivery mode
100% online
Accreditation
Higher Learning Commission
Credit hours
120
Estimated cost
$57,090.00
Transfer credit hours
60
Transfer estimated cost
$28,545.00
*This cost is for illustrative purposes only. Your hours and costs will differ, depending on your transfer hours, your course choices and your academic progress. See more about tuition and financial aid.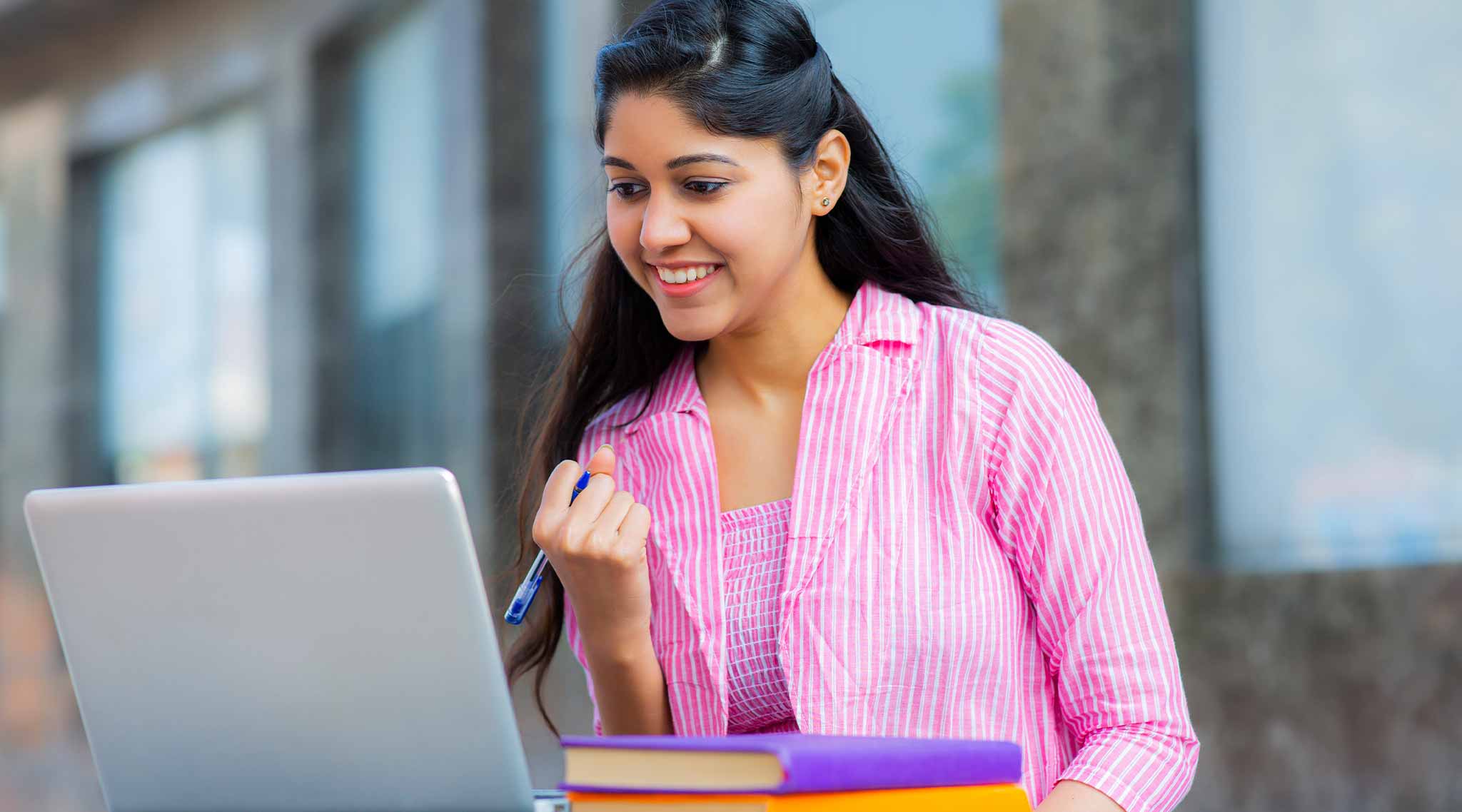 Career prospects
Communication is the lifeblood of all industries, from a tagline accompanying an advertisement to a letter sent out from the company to customers and clients. Clear, engaging messaging gets the point across. Convoluted wording creates the opposite effect—leaving your audience confused and with countless unanswered questions.
Communication professionals create a bridge between employees, stakeholders or executives and their audience. Messages will vary, as will interactions and responses. It's up to you to know what to say and when and how to say it. 
While we perceive writing and oral skills as innate, crafting a message is an artform. Honing your interest for the professional sphere, our online bachelor's in communication:
focuses on the study of several communication types and strategies and the audiences for which they're intended;

helps you develop stronger, more effective messaging that grabs the attention of your audience;

sharpens your awareness of various audiences, contexts and media;

instructs you in how messages are conceived and constructed and supplies you with the tools to generate the desired result, be it to inform, influence or entertain;

covers evaluating media information and data to angle and specify your message;

exposes you to diverse perspectives to help you better connect with prospective audiences;

strives to transform you into a versatile communication professional ready to adjust to and thrive in any environment;

factors in the rapid evolution of technology and its influence on digital media; and 

presents a creative outlet pioneering content creation, its consequences and significance.
Burning Glass Technologies. 2021. Salary numbers and employment growth numbers are based on models that consider advertised job posting salary, Bureau of Labor Statistics data and other proprietary and public sources of information for multiple occupations.
employment growth
Burning Glass Technologies. 2021. Salary numbers and employment growth numbers are based on models that consider advertised job posting salary, Bureau of Labor Statistics data and other proprietary and public sources of information for multiple occupations.
median salary
Potential job titles for graduates
A bachelor's degree in communication paves the way for a rewarding, stimulating and sustaining career as a:
writer or editor;
journalist;
publisher;
copywriter;
public relations representative;
publicist;
advertising professional;
digital marketing professional;
digital content creator;
production assistant;
company spokesperson;
corporate or organizational communications manager;
community outreach director;
human resource manager; 
training and development manager; or
fundraising manager.
Based on figures from the Bureau of Labor Statistics, steady demand for media and communication professionals is predicted through 2029. 
Program structure
Undergraduate students attending UMSL strive to complete a minimum of 120 credit hours of course work. Of these, 36 credit hours go toward your major. You spend 21 of these credit hours strengthening your general communication skills and 15 developing a specialization in interpersonal communication, mass communication or strategic communication. Those opting for the general track take courses across all three disciplines. To enhance your knowledge further, you're encouraged to build upon your degree with a certificate in health communication.  
As a fully online degree program, the BA in communication involves no on-campus visits. However, an internship or practicum related to your emphasis area is required. The average online student takes six classes per semester to finish their degree in four years. 
Course work includes
To create captivating messages that resonate with audiences, you'll:
be introduced to the theories of interpersonal communication;

explore oral, print and electronic media and the social, economical, political and technical factors shaping their usage;

begin to understand effective organizational communication and how to refine your message to audiences from departments to leaders based on purpose, motivation and perception;

strengthen your intercultural competence to seamlessly connect with your audience in interpersonal and collective situations;

become familiar with essential academic and professional communication tools and strategies; and

understand how quantitative research can shape your messaging.
Delivery
100% online
Calendar system
Semester
Typical program length
4 years
Typical course load
4-6 classes per semester
Accreditation
The University of Missouri-St. Louis is accredited by the Higher Learning Commission, one of six regional institutional accreditors in the United States.
Faculty spotlight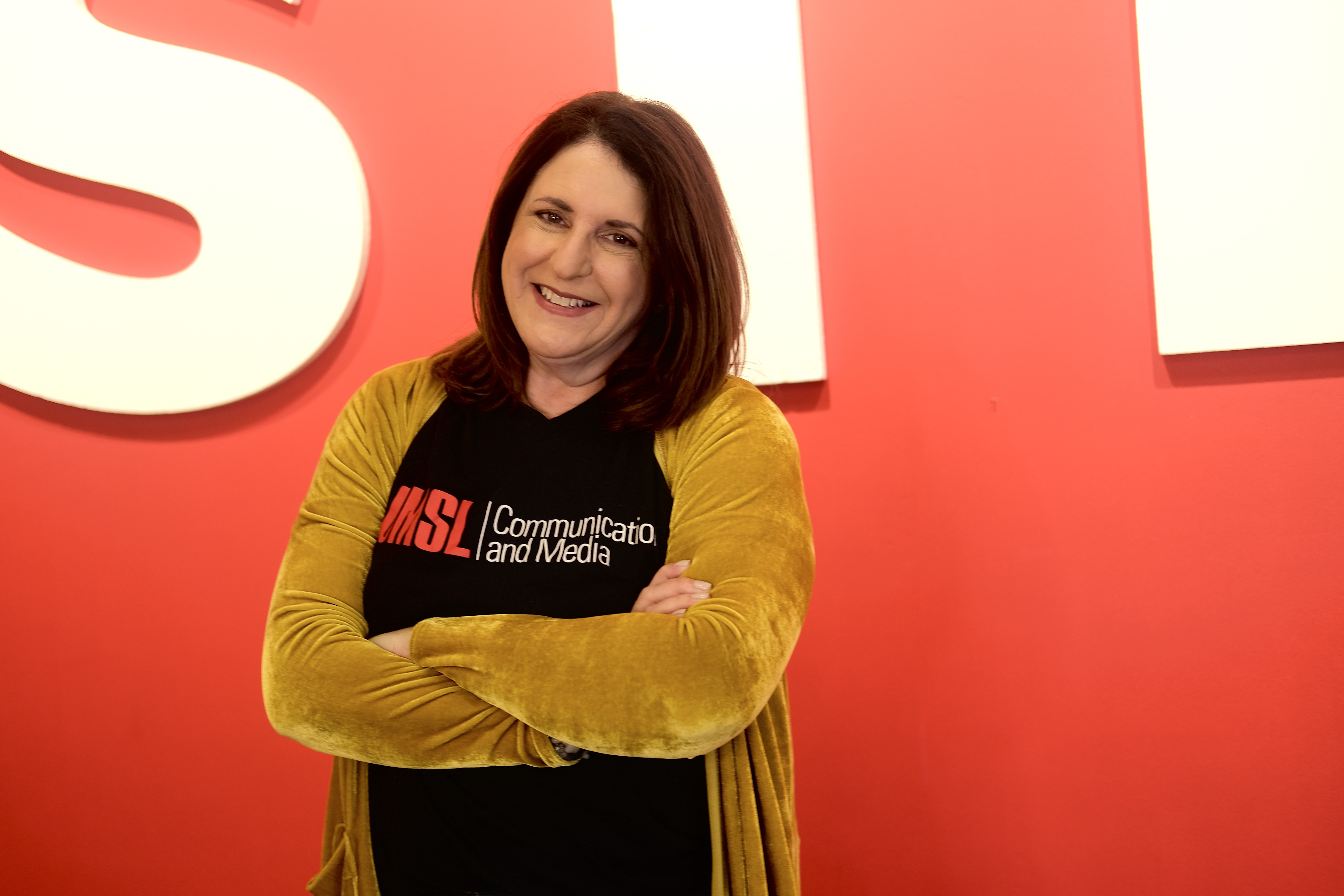 Following a 30-year career in public relations and corporate communication, Jill Alexander chose to share her insights and inspire future public relations practitioners at the University of Missouri-St. Louis. She brings a wealth of expertise in media relations, corporate communication, internal communication, crisis communication and community relations to the classroom.
Jill Alexander, APR, Fellow PRSA
Associate Teaching Professor, Public Relations Certificate Coordinator and Interim Department Chair, Department of Communication & Media
Learn more about this program