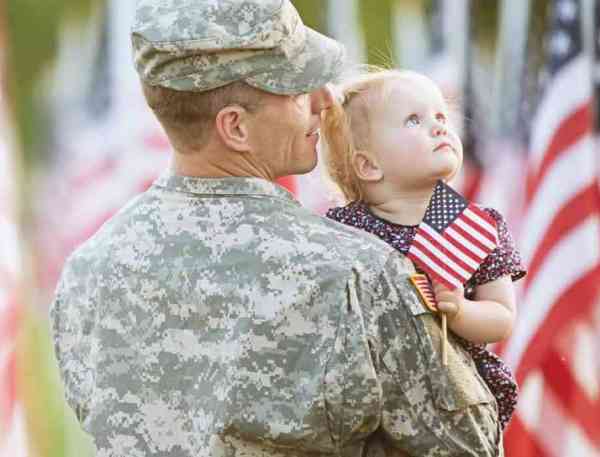 Mizzou tied for the No. 18 spot out of 69 programs rated nationwide as offering the "Best Online Bachelor's Programs for Veterans," in the 2014 U.S. News and World Report Best Online Programs for Veterans rankings, released on May 20. In addition, Mizzou ranked No. 19 of 21 schools considered to have the "Best Online Nursing Programs for Veterans" and No. 36 of 44 in "Best Online Education Programs for Veterans."
Now in its second year, the organization's annual rankings for online education programs geared best towards meeting veterans' needs covers online bachelor's degree programs, as well as online graduate degree programs in business, computer information technology, education, engineering and nursing.
"MU was one of the first schools in the nation to create a full-service, one-stop shop to help our veterans transition from the military to academics," says Carol Fleisher, director of the MU Veterans Center. "Whether they're studying with us abroad, at their homes or on our campus, MU cares about our student veterans, and we're honored by their commitment to pursuing their education with us. They bring tradition, focus, experience and a positive attitude that complements MU's core values. So we are intent in making their academic careers successful."
In 2008, Mizzou became one of only four universities in the nation to have a dedicated Veterans Center. The center facilitates MU's student veterans transitioning in to academia from active-duty or retired military. "MU has provided distance education to non-traditional students for more than a century and was an early adopter of online learning," says Kim Siegenthaler, director of Mizzou Online. "Since the University offered its first online course in 1997, Mizzou has worked to bring more educational options to our country's veterans, especially those who simply cannot be on any campus to attend class. In just the past year alone, we've launched three new online bachelor's programs that are particularly well-suited for students with various military backgrounds, and MU will continue to develop online degrees and certificates that fit veterans' career interests, experience and training."
According to the U.S. News website, there are several reasons why institutions providing online education programs rank differently when it comes to a military audience. (See Why U.S. News and World reports ranks schools for veterans.) "Like other students, veterans and active-duty service members gain most from distance education that is affordable, accessible and reputable. The 2014 Best Online Programs for Veterans rankings measure these factors in consideration of benefits available specifically to people with military experience."
To be considered academically qualified for the veterans ranking, regionally accredited schools not only had to already have performed well enough on a multitude of factors to be counted in the 2014 Best Online Programs ranking, but they also had to meet four federal benefit criteria, which are significantly important to the military community. Then, based on its overarching "2014 Best Online Programs" position among the corresponding disciplines, U.S. News further ranked each veterans-friendly program numerically in descending order. Less than 20 percent (197 out of 998) of the online degree programs that reported data to U.S. News about veterans benefits currently offered for distance education programs are included in the "2014 Best Online Programs for Veterans" rankings. Only two other Missouri schools made the rankings for bachelor's programs, both private institutions.
For more detailed explanation of the U.S. News Best Online Veterans Programs rankings, see the organization's methodologies section. For more information about the MU Veterans Center and its services, visit the Student Veterans Resource & Support Center.