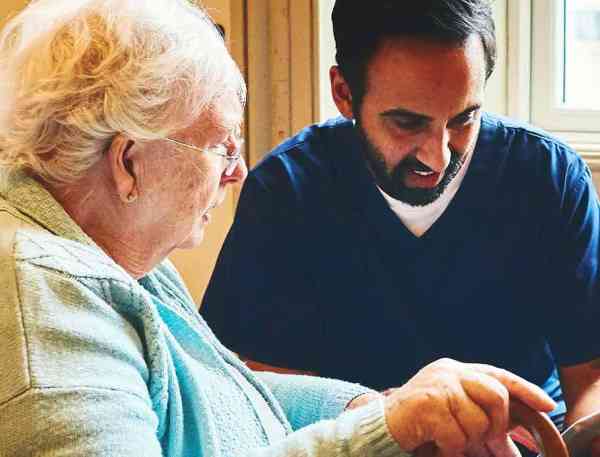 Two new online programs from the University of Missouri will add to the workforce of qualified professionals who can serve the elderly and families in need, thereby creating jobs and improving services for a growing population.
Classes for the new master of arts degree in human development and family studies with a focus in family and community services and the graduate certificate in geriatric care management begin in January.
The 36-credit-hour family and community services program was designed for those with varied community services backgrounds - including military support agencies - who want to help families and individuals seeking life resources or want to manage public/private programs designed to offer services. Graduates will be capable of directing agencies.
"We want to develop professionals who can better interpret the growing network of health and social service agencies in order to provide individualized action plans for each family and community they are trying to serve," said Larry Ganong, co-chair of Mizzou's Department of Human Development and Family Studies.
"We are providing a practical master's degree that professionals can use to understand the needs of families, deliver services to them, and manage agencies who provide services to families and communities," says Ganong.
Helping America's fastest-growing population
The 12-credit-hour online graduate certificate in geriatric care management was designed with working adults in mind and features courses that are 10 weeks long rather than the traditional 16-week semester. The certificate can be completed within a calendar year. The program prepares students to become nationally certified Geriatric Care Managers; some students will use it to build credentials in other fields, such as social services, case management or health-care social work.
"For many families, taking care of their older relatives is no longer an option, but a necessity," said Cynthia Reeser, director of the program. "Whether the elder person continues to live in the community or reside in more protected environment, it's their younger siblings or grown children who usually have to make the hard decisions about the elder's care and how to provide the right support.
"The Geriatric Care Manager can be called in to help. These managers will identify the overall concerns of care receivers and caregivers; gain a fuller understanding of which services are most appropriate; and then, provide care assessment and planning," Reeser said.
Mizzou's program is distinct from other academic offerings in this area because it "offers a holistic approach to managing elder services," Reeser said. "We cover the needs of the whole person, including their finances, interpersonal relationships and overall well-being and quality of life - not just their health concerns," she said. The courses in both the master's program and the graduate certificate are 100 percent online.