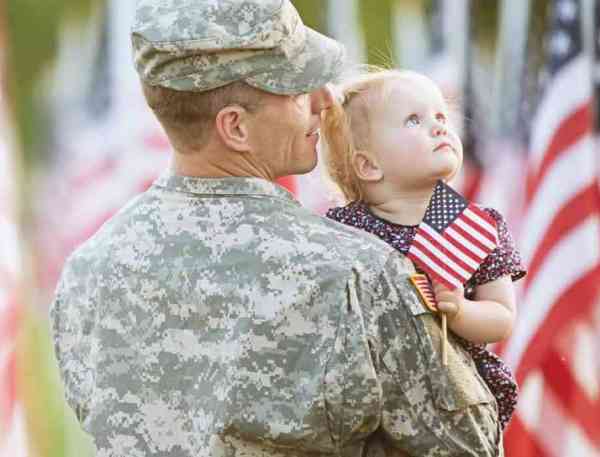 For the fourth consecutive year, the University of Missouri has been awarded the Military Friendly School® title by Victory Media, a media company for military personnel transitioning into civilian life. The 2013 Military Friendly Schools® list names the country's top 15 percent of colleges, universities and trade schools, recognized for doing the most to ensure the success of America's military service members, veterans and spouses as both on- and off-campus students. See Mizzou's profile on the militaryfriendlyschools.com website.
"MU was one of the first schools in the nation to create a full-service, one-stop shop to help our veterans transition from the military to academics," said Carol Fleisher, director of the MU Veterans Center. "We are very pleased to receive this award and to be recognized for our work in assisting our veterans."
In 2008, MU became one of four universities in the nation to have a dedicated Veterans Center for veterans, military personnel and veteran employees. The center has taken the lead in facilitating veterans' transition to and from active duty and from the military to academia.
"MU cares about our veterans and is honored by their presence on our campus," Fleisher added. "They bring tradition, focus, experience and a positive attitude that compliments MU's campus environment. We are intent in making their academic careers successful."
At the onset of the fall 2012 semester, Mizzou had 356 veterans enrolled—a 29 percent increase from the start of 2011. Dependents of veterans also served by the MU Veterans Center also brought the total number of military-affiliated students to nearly 650.
In addition to its on-campus services, MU's more than 80 degree and certificate programs available either entirely or partially online make the university an attractive option for many military personnel to study at a distance. The university plans to increase its online offerings by as many as 15 programs in 2013.
"Mizzou is adding to the already long list of degree and certificate programs resulting in more options for active duty and on-base personnel and veterans," said Gera Burton, Mizzou Online co-director. "The courses are taught by the same faculty who teach on campus, but the flexible format of online courses allows students to stay in their home communities and meet family and work commitments."
Air Force Reserves veteran Don DeMarco is one of many veterans pursuing an online bachelor's degree from Mizzou.
"The entire MU staff has really helped me through two deployments, getting my professors and advisers to work with me to ensure I get everything I can while deployed," DeMarco said. "I have been treated like a person instead of a number with MU, and I appreciate that more than anything. My advisers and professors are genuinely thoughtful and patient with me being in the military, and truly understand that we have hardships."
For more information about the MU Veterans Center and its services, visit the Student Veterans Resource & Support Center.