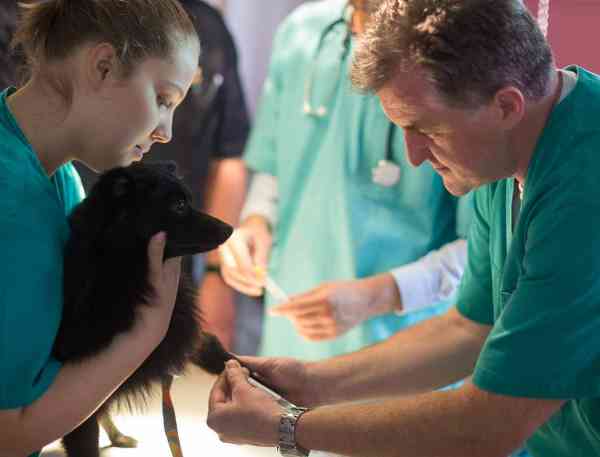 The University of Missouri College of Veterinary Medicine is now accepting applications for its new online master of science degree in biomedical sciences, with an emphasis in veterinary medicine and surgery. Classes begin in January.
The 30-hour program is designed for working veterinarians, as well as veterinary technicians and biological sciences baccalaureate degree graduates, to earn their master's degrees, without having to relocate &mdash or even leave work &mdash to attend classes. "Our goal is to help students better understand the intersection of veterinary and biomedical sciences as a whole, so they can combine their technical knowledge and real-world experience to become more effective in their professions," said C.B. Chastain, DVM, professor in veterinary medicine and surgery, MU Department of Veterinary Biomedical Sciences.
The program focuses on the scientific principles of veterinary medicine and surgery including the physiology, pathology, toxicology, pathobiology, cytology, clinical chemistry and cell biology of animals, and can be a stepping stone to further scientific research, residency completion or doctoral programs.
Graduates of the program are well-suited for career advancement in scientific study, academia or clinical settings.
The online courses are taught by the same faculty who teach in Mizzou's residential classes.
"The faculty is excited to provide an online program that brings together a complete educational package for our graduate student professionals who are studying at a distance," Chastain said. "Our specialty is educating veterinarians and professionals, and this online option gives more students the chance to study with our faculty."
Graduate students enrolled in the online program pay in-state tuition regardless of where they live.
Applicants seeking admission for the upcoming semester — January 2014 — should submit their materials as soon as possible to the University of Missouri Graduate School. For more information about the online program, including admission requirements and a detailed course planner, visit online.missouri.edu/BiomedSciencesNews or contact biomed@missouri.edu.