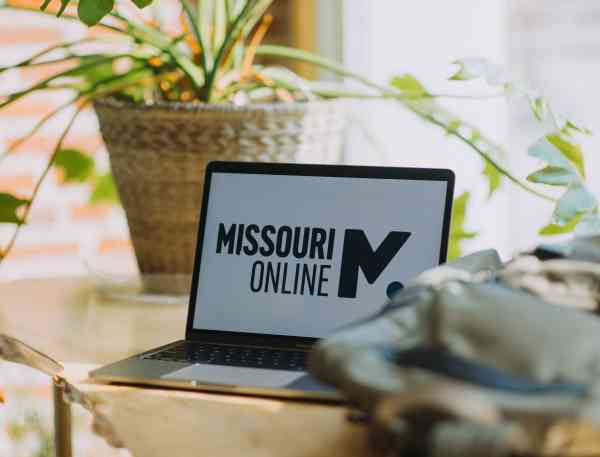 When students search for quality online education, they often turn to U.S. News & World Report's Best Online Programs. Each year, the publication assesses hundreds of online programs based on criteria like student satisfaction, quality course offerings, faculty credentials and more. This year, more than 1,600 programs earned rankings out of 1,700-plus reviewed – the largest pools ever.
Many programs offered through Missouri Online have appeared in Best Online Programs for over a decade — and 2022 was no exception, even with the exceptional competition. Programs ranging from nursing to journalism across the four University of Missouri System campuses were listed among the nation's best. Some appeared at the very top of the rankings. 
The University of Missouri-Columbia's (Mizzou) online master's in education programs were ranked at No. 14 nationwide, climbing from No. 15 in 2021. The master's in engineering programs from Missouri University of Science and Technology (Missouri S&T) ranked No. 7 in the general category and No. 4 among the Best Online Programs for Veterans. Nursing programs from the University of Missouri-Kansas City (UMKC) and the University of Missouri-St. Louis (UMSL) were likewise recognized among the nation's finest. UMSL's bachelor's in nursing (RN to BSN) ranked No. 47 and UMKC's master's in nursing programs placed at No. 46.   
Mizzou's acclaimed College of Education & Human Development has over 20 online master's in education offerings with scores of possible emphases for students interested in everything from learning technology to autism. Missouri S&T offers a full roster of online master's in engineering programs, including civil, electrical, environmental, explosives and much more that draw students worldwide. UMSL's RN to BSN and UMKC's master's in nursing programs are widely known for training outstanding health care professionals throughout the Midwest and beyond.  
Like all degrees and certificates offered through Missouri Online, these programs are nationally recognized for their excellent online course work, dedicated faculty and unrivaled flexibility. To understand what makes these UM System programs special, you need to talk to their graduates, however. Students are the most experienced with the qualities that keep these degrees in the top tier nationwide. 
An online education beyond expectations 
Hilary Gould (Mizzou, MS '21) earned a master's degree in learning technologies and design education along with a certificate in college teaching. While studying, the Arkansas native discovered a passion for online education that changed her future. 
"I loved it so much, I decided to go for my Ph.D. in information science and learning technologies as well. I'm really excited. I want to research serious games in education and how we can use existing games for stealth learning." 
Beyond the cutting-edge course work, Gould found inspiration in faculty's devotion to online teaching and course work.
"The courses I took in the School of Information Science & Learning Technology were hands-down the best classes I've ever taken," she said. "Not only because they were online, but because everyone in the College of Education really knows how to optimally design and teach those courses." 
Learning for a global community
Chris Magadia, (Missouri S&T MS '21) earned an online master's in civil engineering, before he also decided to pursue a doctorate. The native of Manila, Philippines, studied engineering in New Zealand and Spain before enrolling in online courses from the Rolla campus. 
In addition to studying, Magadia runs a business that offers consulting for building earthquake-resistant structures. He said he chose Missouri S&T so that he could learn from what he calls the "heavyweight" professors. Expertise in construction that can withstand natural disasters is essential in every location, but even more so in his island nation. 
"Earthquake engineering is really important in the Philippines because we are located in the Ring of Fire," he said. On any given day, we will get an earthquake of magnitude four to six."
Magadia initially enrolled in online courses with few expectations, believing he would only take one or two courses. To his surprise, the Missouri S&T classes were stimulating and the professors highly engaged. 
"I thought we would only watch lectures and receive handouts. But the weekly homework assignments made it very challenging. It turned out that the professors were available to talk to anyone who was really interested in learning," Magadia said. "All of this is really good for the local engineers and Manila. We need more people in the Philippines with strong knowledge of structural engineering. When countries don't have this, more people die in natural disasters."
Nationally recognized quality and flexibility
Any program U.S. News & World Report places at the top of the rankings requires hard work from students. Quality academics includes high standards that ensure students graduate with career-ready skills or the preparation they need for the next step in their education. Both Gould and Magadia had fears about entering competitive programs while working full time. However, they found that flexibility, committed faculty and hands-on courses made it possible to succeed. 
"I was already a busy man when I enrolled," Magadia said. "At any given time, I might be working on 40 projects ranging from small buildings to high-rises. But it has turned out to be like on-the-job training." 
Gould said she managed her full-time job by maintaining a course load of two classes per semester. She added that she would recommend the online education experience to anyone interested in advancing their career or pursuing their passion. 
"You absolutely can do it. It's up to you how much time, how much energy, how much effort you want to invest in your own learning," she said. "Adopt the growth mindset. The research tells us that intelligence is not a fixed construct. It's up to you how much you want to expand your mind."