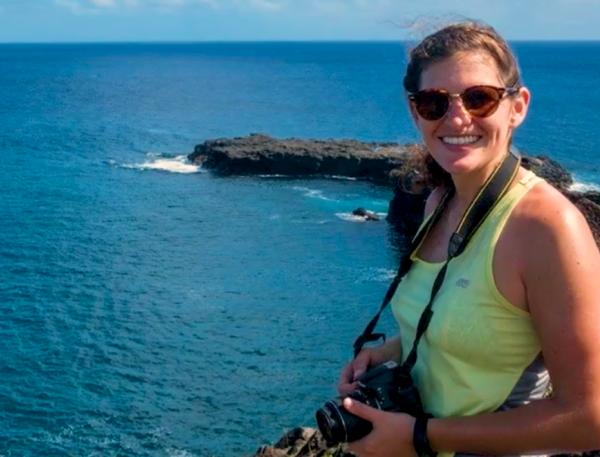 Do you wonder how you'll be able to further your education at this point in your life? On this episode of Online Stripes, one of our graduates, Beth Diederich, talks about getting her degree while living and working in South America.
Do you wonder how you'll be able to further your education at this point in your life? Mizzou has thousands of students who once had that very same question – but now know that studying online and achieving their degree is eminently possible. Just listen to Beth Diederich — a student who completed her master's in literacy education while living in South America.
"I completed the entire program in Santiago, Chile. There was not an option to attend any face-to-face classes at all. I needed one hundred percent distance learning and got that." 
Since Beth lives and teaches in Chile, you might think the six-month seasonal difference would be a problem with the timing of her classes. Think again. 
"There were so many times where professors were willing to just understand the position I was in. Because it's Northern and Southern hemisphere, the seasons are flipped. My summer courses would be while I was in a full semester ... And professors were always willing to work with ways to make the assignments possible, regardless of whether I was teaching or not at that time of year."
Mizzou Online's master's in education program is ranked among the best in the nation by U.S. News & World Report. And Beth's own personal experience with the program backs that up. 
"The classes offered serve so many different interests and also age level of the students. So throughout the program, I realized how much I was interested in struggling readers, for example, so the more interested that I became, the more classes were available."
Plus, the College of Education faculty and instructors supported her throughout her studies. 
"I've gained quite a bit of confidence in my own discipline. It's opened my world to the amount of research and literature that's out there — and the professional community only supports that curiosity."
What advice does Beth have for those prospective students who are considering obtaining a degree online with Mizzou?
"If a student was similar to myself and hadn't experienced online learning before, you know, trust that you'll have the discipline and, not only that, because of the community, you're not isolated."
So, wherever in the world you might live, get in touch with us, let us answer all your questions, and then help you begin your journey to a degree — that will open doors to a whole new future. 
"Honestly, I was incredibly satisfied with the program, and with what the instructors had to offer, what peers had to offer, it was great."
Tune in to our next episode of Online Stripes. Presented by the University of Missouri — home of Mizzou Online. Available on Spotify, Apple Podcasts, iHeart Radio, and smart speakers.