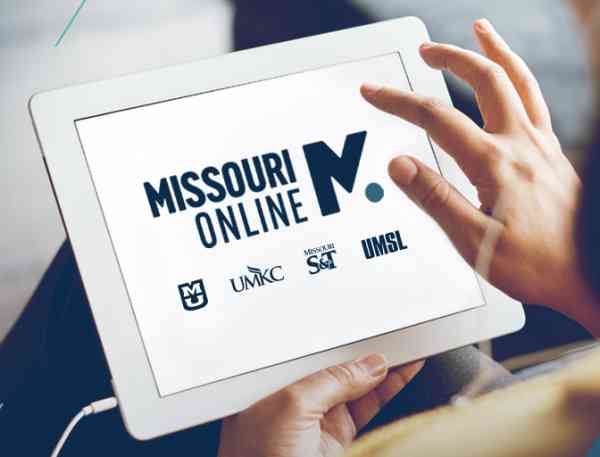 You know our legacy of excellence. You know our unstoppable drive to stay on the cutting edge. Now, the four institutions in the University of Missouri System have partnered to offer online education under one name – Missouri Online. 
By combining the strength of our collective experience, Missouri Online offers more online degree programs and more faculty focusing on the very best of digital education than any other institution or statewide system in the Midwest. 
With 260+ degree and certificate programs, a commitment to academic excellence and powerful flexibility, we will open doors to incredible opportunities for students everywhere. 
Four highly ranked universities
Students interested in one of the Missouri Online offerings will apply to and be admitted by the campus offering that program. Students choose University of Missouri-Columbia (Mizzou), University of Missouri-Kansas City (UMKC), Missouri University of Science and Technology (Missouri S&T) or University of Missouri-St. Louis (UMSL) and apply for admission. 
UM System institutions have been leaders in distance education for more than 100 years. Distance education began in the early 1900s with correspondence courses at the Columbia campus, which offered its first online degrees in the mid-1990s. Strategic investment in digital education years ago created successful programs prior to the global pandemic in 2020. Our investment and commitment to innovative technology ensures students today are engaged in course work that will unlock potential and advance careers. 
 
"Our faculty, instructional designers and academic technology professionals are experts in designing online educational experiences," said Matthew Gunkel, Chief eLearning Officer for the UM System. "By bringing our efforts together under one name, we advance collectively even faster. New technologies and practices are spreading rapidly and the results are already apparent." 
Established on experience
The Missouri Online team is ready to help you determine which program is right for you and your career goals. Mizzou, UMKC, Missouri S&T and UMSL offer online programs at all academic levels from among the most in-demand job categories. Graduates of our online programs are enjoying successful careers across Missouri and everywhere else.