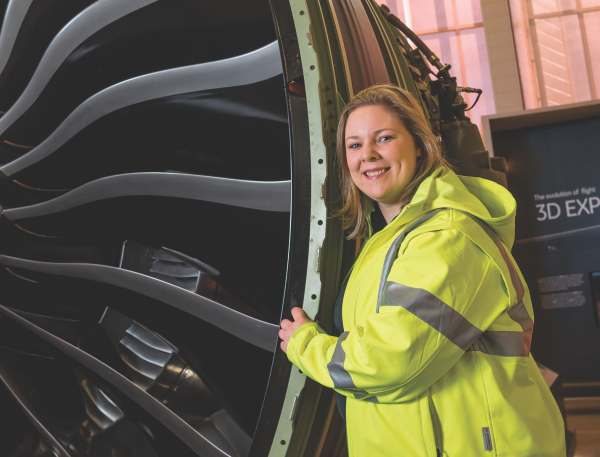 "I can almost instantly apply something that I learned in class to my work the next day."
Why did you choose Missouri S&T for your educational needs?
"I chose Missouri S&T to continue my education for several reasons. One of the first reasons is because Missouri S&T is an acceptable ABET accredited school that is on the list of schools the Boeing Company approves. Another reason I chose Missouri S&T was because I was familiar with the way the school worked with how to sign up for classes and how most class structures worked. The staff made the transition so easy to sign up for classes, ask questions and ensure I had all the correct paper work complete and sent to the correct people on time."
What unique or distinguishing features do our distance programs offer?
"I appreciated the fact that the staff working the recordings would reach out to the distance students on more than one occasion each semester to ask for feedback or to check in and make sure things are running smoothly. It is also nice that the faculty acknowledge the fact that there are students online and try and bring them into the classroom discussions. They do not ignore the online participants and go on with their teaching. It helps staying engaged and feel like part of the group on campus."
What are the benefits of being able to complete your degree through distance education?
"The main benefit I found with completing my education is that I had the opportunity to watch and re-watch my classes as many times as needed. Whether it was because I missed live class due to a work conflict or just going back through the lectures while studying, I knew I had that tech support to be able to get the information I needed."
Would you recommend our distance education programs? 
"I would highly recommend the Missouri S&T distance education program. The staff, both in the class room and in the registrar's office, made the process of going to school and working full time so much stress-free than I expected. I always knew I could send an email to anyone and either get the answers I was looking for or was directed to the right person and place. I believe the distance education program is set up to help their students succeed in their continuing education endeavors."
What was the highlight of your educational experience with Missouri S&T?
"The distance education program made working full time and going to school part time doable. If the program wasn't so understanding, I could see how this could be a much harder transition for people. Luckily the faculty and staff at Missouri S&T made the whole process from enrolling to apply for graduation a smooth development of my graduate studies."