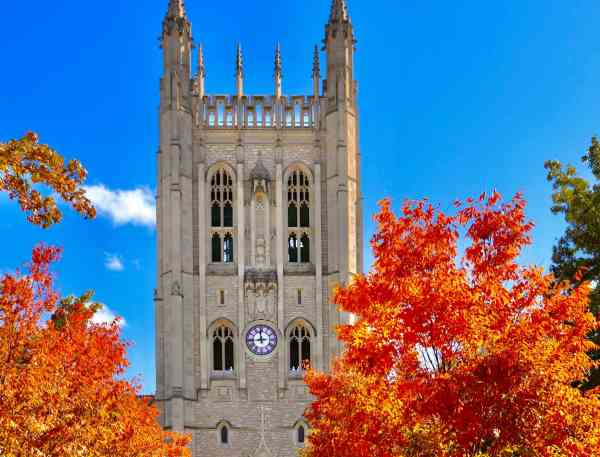 UPCEA, a leading national organization for online education, recognized two University of Missouri faculty members with awards at their SUPER Regional (Central and West) Conference Oct. 24 in Denver, Colorado.
Emerging Professional Continuing Educator Award
Heather Hunt, an associate professor in the College of Engineering, took home the Adelle F. Robertson Emerging Professional Continuing Educator Award. Dr. Hunt was on site to accept the award.
Dr. Hunt has become an advocate for online teaching not just within her department, but across the university and the University of Missouri System, in part because her own online courses embody the standards of excellence and quality that her faculty and students expect to experience in engineering course work.
Although initially reluctant to teach online courses, Dr. Hunt has fully embraced the format — and her enthusiasm shows in her course design. She worked with instructional designers to create engaging and innovative bioengineering courses that have impressed both students and her department. Dr. Hunt recently led the development of the master of science in biological engineering program, for which she now serves as the program coordinator.
Excellence in Teaching Award
Amy Simons, an associate professor in the School of Journalism, received the Excellence in Teaching Award. During the awards ceremony, she was en route to Beijing to teach at Communication University of China for two weeks.
"Ten years ago this week, I was sitting in my fourth floor cubicle in the Chicago Tribune newsroom working as digital news editor … I make my home now in education, teaching college students about journalism and how we do the work we do," said Simons in her online acceptance speech.
Simons' real-world experience in the journalism field is made apparent with her teaching style. She has brought the "Missouri Method" (learning by doing) to life for her students through experiential assignments that transform students' use of discussions. The blend of student-to-student and instructor-to-student interactions in her online courses has earned glowing reviews. Simons teaches multi-modal platform reporting and editing in the online interactive media master's and graduate certificate programs.
About UPCEA
The University Professional and Continuing Education Association (UPCEA) is the leading association for professional, continuing, and online education. For more than 100 years, UPCEA has served most of the leading public and private colleges and universities in North America. Founded in 1915, the association serves its members with innovative conferences and specialty seminars, research and benchmarking information, professional networking opportunities and timely publications. Based in Washington, D.C., UPCEA also builds greater awareness of the vital link between contemporary learners and public policy issues.