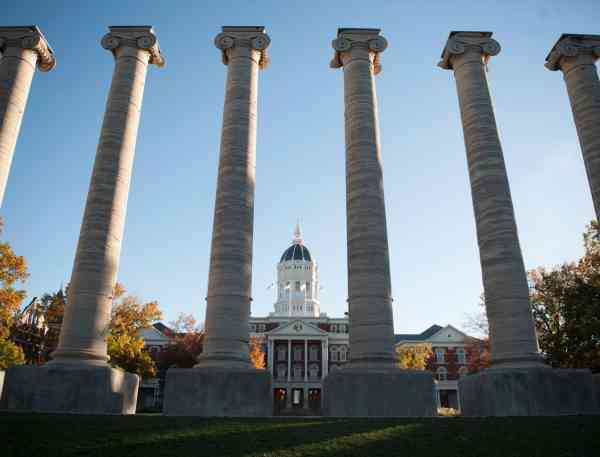 Mizzou's online bachelor's programs, and MU's College of Education and Sinclair School of Nursing master's degree offerings earned recognition from U.S. News & World Report's 2015 Best Online Programs survey. Mizzou ranked in the top 50 for online nursing graduate programs and in the top 100 for online bachelor's and graduate education programs nationwide.
The annual rankings were compiled from 1,200 surveys of regionally accredited institutions whose programs are offered mostly or entirely online. Results are based on criteria that includes: student engagement with faculty and classmates; faculty credentials and training; peer reputation; diverse online learning technologies that allow students greater flexibility; student services that provide a strong support structure; and admissions selectivity (for graduate programs).
"Mizzou's online courses are taught by the same faculty and instructors who teach the university's on-campus programs," says Kim Siegenthaler, Mizzou Online director. "Our goal is to make each distance student's learning experience as meaningful and successful as that of students who are able to learn in our classrooms — no matter when or where in the world that distance student studies."
Mizzou offers bachelor's completion options in nine areas, including education studies, general studies, health sciences, hospitality management, human environmental sciences, interdisciplinary studies, nursing (RN-to-BSN), radiography and respiratory therapy. Mizzou provides more than 30 online graduate education programs, including certificates and master's, educational specialist and doctoral degree options, as well as the nine nursing graduate program options that include both master's and doctoral degrees.