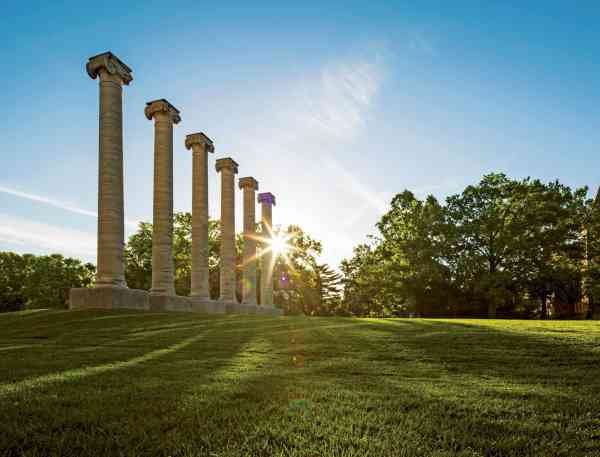 For the second consecutive year, the University of Missouri's online graduate education programs have been named the best in Missouri and ranked 38th nationally by U.S. News & World Report. This represents the top 12 percent of institutions participating in the rankings survey. Currently, there are 22 online master's programs and eight online graduate certificates offered by the MU College of Education.
"Our alumni and current students consistently acknowledge the career boost they receive from learning with Mizzou's faculty and global colleagues," said Kathryn Chval, dean of the College of Education. "Our programs are built on a foundation of student and faculty engagement that promote a network of people, ideas and solutions. It is critical that our academic programs are relevant, influence practice and impact professional lives."
U.S. News bases their rankings on institution-supplied data evaluating student engagement, student services and technology, faculty credentials and peer reputation among other categories.
"Engaging" is how one recent graduate describes her experience. "The literacy education program engaged my curiosity," said Beth Diederich, a 2018 online master's of education graduate who earned her degree from Santiago, Chile. "I have gained confidence as an educator and I am excited to apply this knowledge to my students."
More than 1,500 students are enrolled in online graduate programs in the College of Education annually.
Online bachelor's program recognition
Mizzou's online bachelor's programs' ranking climbed 24 positions from last year to 114th, coming in among the top third of ranked schools. Of the 100-plus online programs offered by the University of Missouri, 11 are bachelor's programs. Subjects include business, hospitality management, public health, health professions, education, nursing and general studies.
"Mizzou offers the second most online programs in both the SEC and among public AAU institutions," said Spain. "Our offerings are growing as well as enrollment. Students everywhere want a Mizzou degree on their resumé."
Mizzou's distance student enrollment has grown for five consecutive fall terms and grew 24 percent in the last year alone.
Online AND veteran friendly
U.S. News also ranks online programs they deem "Best for Veterans." Mizzou's online graduate education programs earned this 2019 distinction due to a high overall ranking and the university's focus on veteran services. Nearly 200 veterans were enrolled in online programs at Mizzou last year.
"MU was one of the first schools in the nation to create a full-service resource center to help veterans transition from the military to the classroom," said Robert Ross, director of the MU Veterans Center. "Whether they are students on-campus or online, or a family member of a veteran, we are here to help."
MU offers a 10 percent tuition award on online degree and certificate programs for veterans, active duty service members and members of the National Guard and Reserve. Spouses and dependents also are eligible for the tuition award.
Online military students also have the benefit of a dedicated Military and Veteran Specialist who can discuss the online programs and connect them with resources.