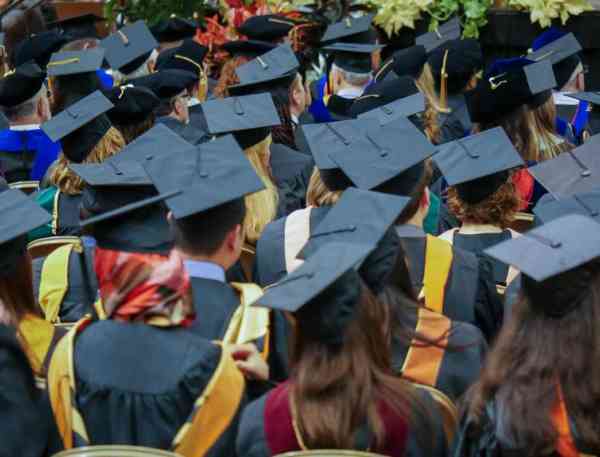 MU's online commencement ceremony celebrates the accomplishments of more than 200 students who have completed their undergraduate, graduate and education specialist degrees online. The "ceremony" consists of video remarks from campus officials and a guest speaker, much like the on-campus commencement exercises taking place this week.
The site features a list of these hard-working distance students, many of whom have families and careers that were managed along with hours of study to complete their degrees. Family, friends and well-wishers can leave congratulatory notes for the graduates and the students can even post photos of themselves.
Mizzou alumnus, Tyrone Christian, BA '77, headlines the ceremony with his well-wishes for new graduates who have embraced online learning and who face a thriving future filled with technological advances. Christian recently finished a nine-year journey as the chief marketing strategist for the MLK Memorial Foundation, the organization behind the memorial to Martin Luther King Jr. on the National Mall in Washington, D.C. Christian is now the managing partner of TRC Consulting Group and has more than 35 years of in-house marketing and sales experience for such industry giants as GTE, Times Mirror Co., Westinghouse, Financial News Network and Cablevision Industries.
"Your degree has the same value as those thousands of grads who have graduated in the past and those who will graduate in generations to come," Christian says in speaking to online graduates about their accomplishment. "There is no small print on your degree that says 'online graduate.' It says that you have accomplished and completed the necessary course work to be called a graduate from the University of Missouri." Christian earned a bachelor of arts in communication (radio/TV/film) and has won many regional, national and international marketing, advertising and sales awards. In 2004 he was named as a College of Arts and Science Distinguished Alumnus.
In addition to the remarks from Christian, the virtual "Pomp and Circumstance" experience features speeches by and several campus leaders including Chancellor Brady Deaton, Vice Provost Jim Spain, Graduate School Dean George Justice and Mizzou Alumni Association Executive Director Todd McCubbin.
"We hope that students forward the ceremony link to their friends and family so that many can celebrate the accomplishments of these hard-working individuals," says Stacy Snow, Mizzou Online spokesperson. "We created the ceremony to honor these students who, against many odds, have made their education a priority amidst their family and career obligations. These 200 students join the 5,600 others who can now proudly count themselves among the alumni of the University of Missouri."
For more information about the on-campus graduation ceremonies please visit the Registrar's commencement page.