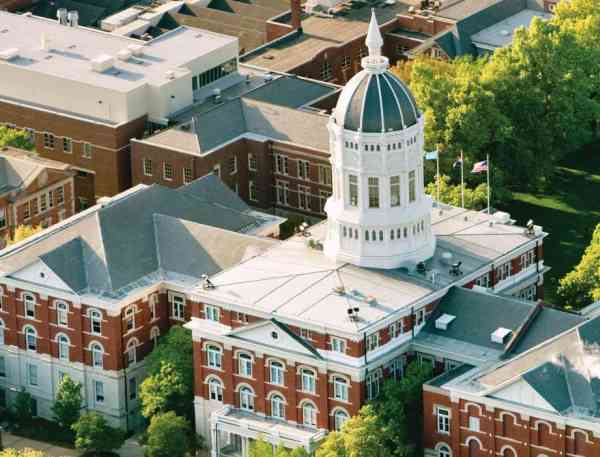 The University of Missouri's online programs were nationally ranked in three categories by U.S. News & World Report in their annual Best Online Programs list.
Best online graduate education programs
The College of Education's online master's degrees were ranked higher than any other institution in Missouri. Tying for 36th, the offerings climbed 25 positions since last year's rankings.
U.S. News ranked schools with online graduate programs in education in five general categories: student engagement with faculty and classmates; student services and technology; admission selectivity; faculty credentials and training; and peer reputation.
"Our online students often share stories about the quality of the content and teaching in these programs," College of Education Dean Kathryn Chval said. "Our priorities on student engagement, excellent student services, quality courses, how long it takes students to degree completion and graduation rates have contributed to student success."
Since 1997, when the MU College of Education offered its first online course, faculty and staff have grown the online programs to offer a range of options, including positive coaching, teaching English to speakers of other languages (TESOL), technology in schools, early childhood special education and positive psychology.
Best online bachelor's programs
U.S. News also ranked Mizzou's online bachelor programs in the top 40 percent of all undergraduate online programs. MU offers 10 online bachelor's programs ranging from business administration to hospitality management and health sciences.
Best online nursing programs
The Sinclair School of Nursing was recognized by U.S. News as one of the top 100 online graduate nursing programs in the country. Online master's options include nurse educator and leadership in nursing and health-care systems.
More online options
Mizzou's inventory of online programs is robust and continues to grow in offerings and enrollments. Distance student enrollment has grown 31 percent over the past five academic years.
"When people find out there are so many online degree programs at Mizzou, that are all developed by the same faculty who teach on campus, they immediately know they will be earning a degree that means something," said Jim Spain, vice provost for undergraduate studies and eLearning. "We have online students in every corner of Missouri and across the nation. It's our mission to increase access to Mizzou. With 100-plus online programs and counting, we're doing just that."
A recent survey showed that 90.4 percent of Mizzou graduates have found successful career outcomes. Mizzou's outcomes rate is significantly higher than the average for a variety of peer groups, which reported the following rates for FY15 (the latest national data available):
Association of American Universities (AAU) public institutions, 75.6 percent
Association of Public and Land-grant Universities (APLU), 74.4 percent
Southeastern Conference (SEC) institutions, 75.5 percent
Mizzou offers the second most online programs in both the SEC and among public AAU institutions.