Overview
An undergraduate degree in psychology opens the door to a variety of occupations. With MU's online bachelor's program, you can gain diverse skills necessary to understand what makes people "tick" and
Learn to gather, organize, analyze and interpret data;
Use science-based reasoning to interpret behaviors and solve problems;
Increase understanding between individuals, groups, organizations, institutions, nations and cultures.
No matter where you are in your career, a bachelor's degree in psychology from Mizzou will help you stand out. Prepare to enter the workforce, change your career or advance your current position with MU. Our faculty and staff are active in conducting psychology research that helps them provide a high-quality education to our students.
Quick facts
Official name
Bachelor of arts in psychology
Campus
University of Missouri
Program type
Bachelor's degree
Academic home
College of Arts & Sciences | Department of Psychology
Delivery mode
100% online
Accreditation
Higher Learning Commission
Freshman credit hours
120
Freshman estimated cost
$43,758.00
Transfer credit hours
60
Transfer estimated cost
$21,879.00
*This cost is for illustrative purposes only. Your hours and costs will differ, depending on your transfer hours, your course choices and your academic progress. See more about tuition and financial aid.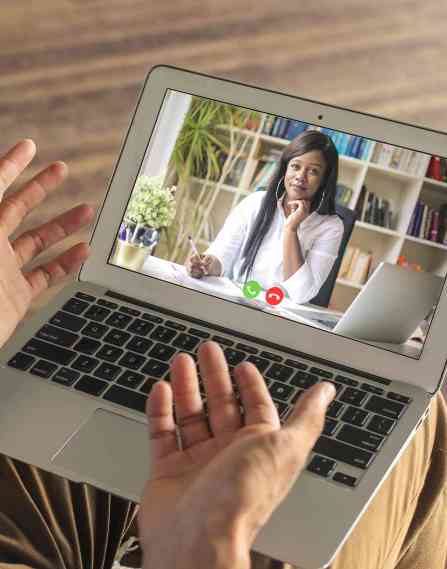 Career prospects
This degree may help you qualify for positions in
Counseling
Advertising
Research
Sales
Social services
Teaching
Writing
Mental health
Neuroscience
Burning Glass Technologies. 2019. Employment growth numbers are based on models that consider Bureau of Labor Statistics data for multiple occupations. A sample of selected occupations: Social and Human Service Assistants, Counselors, Social Scientists and Related Workers, Social Science Research Assistants, Educational, Guidance, School, and Vocational Counselors, Sales Representatives.
Job growth
Median earnings and unemployment rates of full-time wage and salary workers with bachelor's degrees compared to those with some college but no degree. Source: U.S. Bureau of Labor Statistics, Current Population Survey (2015)
Salary increase
Program structure
The online bachelor's in psychology is 100 percent online: no campus visits are required.
Online courses have varying lengths. The length of your program depends on how many credit hours you transfer and whether you study part time or full time.
Focus on research
Psychologists are scientists. The outcomes from psychological science contribute to every aspect of our lives — helping business, promoting health, serving communities and understanding the world around us. Our courses are based in psychological research and its application to the real world. Instructors are working in their laboratories to understand behavior and bring their discoveries to the online classroom.
Beyond the laboratory, training in psychological science helps our students be critical thinkers who look for and evaluate evidence when making decisions. A science education aids in understanding statistics and the use of data in decision-making. Students in this program have the opportunity to get involved with making new discoveries in many psychology disciplines — clinical, developmental, neuroscience, social/personality and quantitative.
Learn more about the Department of Psychological Sciences' research and see all faculty.
Delivery
100% online
Calendar system
Semester-based
Typical program length
Varies
Typical course load
Varies if full time or part time
Accreditation
The University of Missouri is accredited by the Higher Learning Commission, one of six regional institutional accreditors in the United States.
Faculty spotlight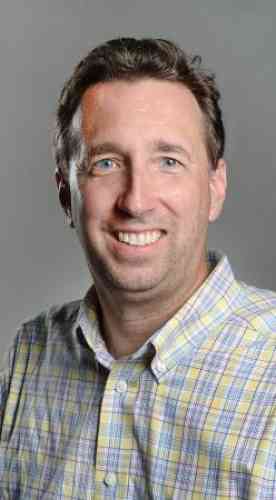 Dr. Miller's goal as a teacher is to help students learn the fundamental principles of psychology and how the principles impact their day-to-day life. In General Psychology (PSYCH 1000) and Sleep & Sleep Disorders (PSYCH 3870) he encourages his students to challenge their assumptions about their own perspectives.
Dennis Miller
Director of Graduate & Undergraduate Studies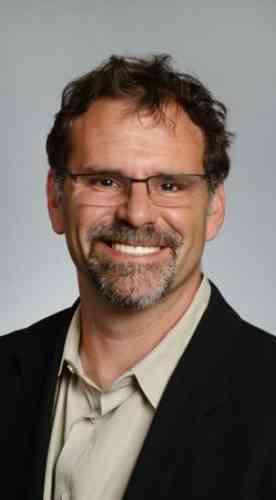 As a professor, Dr. Arndt is excited by new questions and issues with which his students are engaged. His research focuses on how our awareness of the transience of existence affects social behaviors and how the pursuit of meaning and value in one's life serves to protect the individual from deeply-rooted insecurities.
Jamie Arndt
Professor and Chair
Learn more about this program