Overview
The online bachelor's degree in health science from MU is a nonclinical degree that can help you prepare for a career in a health-related field. If you want to start a nonclinical career or work toward a graduate or professional program in health care, this may be the degree for you.
Quick facts
Official name
Bachelor of health science in health science
Campus
University of Missouri
Program type
Bachelor's degree
Academic home
School of Health Professions | Department of Health Sciences
Delivery mode
100% online
Accreditation
Higher Learning Commission
Freshman credit hours
120
Freshman estimated cost
$45,561.00
Transfer credit hours
64
Transfer estimated cost
$25,140.60
*This cost is for illustrative purposes only. Your hours and costs will differ, depending on your transfer hours, your course choices and your academic progress. See more about tuition and financial aid.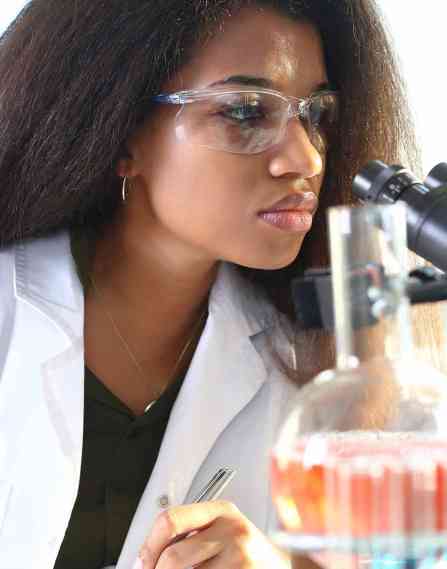 Career prospects
This degree has potential benefits for many careers, including
Health educator
Sales representative
Health care IT consultant
Patient representative
Clinical data manager
Bureau of Labor Statistics, U.S. Department of Labor, Occupational Outlook Handbook, Health Educator
Median salary - Health educator
Bureau of Labor Statistics, U.S. Department of Labor, Occupational Outlook Handbook, Sales Representatives, Wholesale and Manufacturing, Technical and Scientific Products
Median salary - Sales representative
A bachelor's degree in health science prepares graduates for a wide range of careers in the rapidly growing health care field. Employment growth in health care is expected to reach up to 15 percent between 2016 and 2026*, much faster than average for all occupations.
*Bureau of Labor Statistics, U.S. Department of Labor, Occupational Outlook Handbook
Program structure
This program is 100 percent online: no campus visits are required. You may fulfill your requirements within the degree with a mixture of semester-based and self-paced courses.
Important If you want to pursue a clinical graduate or professional program, this degree may still be a good fit but you should be aware that prerequisite science courses are not currently available 100 percent online at MU. An academic adviser can help you determine how best to complete science prerequisites and fit them into your academic plan as needed.
Core course work covers
Introduction to health professions
Public health principles and practice
Introduction to research
Health care in the United States
Clinical ethics
Hands-on experiential learning
Accreditation
The University of Missouri is accredited by the Higher Learning Commission, one of six regional institutional accreditors in the United States.
Learn more about this program