Overview
We perceive human and animal health as separate, unconnected issues. Yet, a study from the World Health Organization shows that over this past decade alone, 75% of diseases affecting humans originated as animal-related pathogens. As a vast field striving to improve population wellbeing, break down health disparities and promote health care equity and access, public health has turned its attention to the symbiotic relationship among human, environmental and animal health — a concept now called "One Health." This shift has unlocked demand in the United States and the rest of the world for public health workers, including current veterinarians seeking to advance or pivot their career to food safety and animal production and their impact on human health.
Leading the charge, the University of Missouri's School of Health Professions noticed this surge and, in committing ourselves to the challenge, introduced the 100% online master of public health degree with an emphasis in veterinary public health in 2018 — an innovative, forward-thinking program that was the first of its type. The format allows determined public health professionals to continue excelling in their existing full-time jobs while equipping them with the competencies to face the problems of the future head on — particularly improving human health via environmental and animal health.
Building off Mizzou's preeminence in public health, this online emphasis accelerates your career with a multidisciplinary approach drawing in our health professions, social work, nursing, medicine, veterinary medicine, and arts and science programs and taking a health-triad perspective. 
As an online master's student, you'll receive a comprehensive education in theoretical and practical public health topics with emphasis on zoonotic disease prevention, food safety and distribution, epidemiology, animal population systems, and human population health. Because we strive to illuminate the way beyond, you'll apply your knowledge and research techniques in a capstone project and internship, where you'll tackle current veterinary and public health concerns alongside our esteemed faculty and industry professionals.
Considering this scope, the School of Health Professions recommends this trailblazing program for individuals with a background in animal science, veterinary medicine, zoonotic disease, food safety, emergency preparedness, biology or a related field aiming to become a leader and problem solver in the growing health challenges affecting the state and rest of the world. 
Quick facts
Official name
Master of public health with an emphasis in veterinary public health
Campus
University of Missouri-Columbia
Program type
Master's degree
Academic home
School of Health Professions | Department of Public Health
Delivery mode
100% online
Accreditation
Higher Learning Commission, Council on Education for Public Health
Credit hours
45
Estimated cost
$23,728.50
*This cost is for illustrative purposes only. Your hours and costs will differ, depending on your transfer hours, your course choices and your academic progress. See more about tuition and financial aid.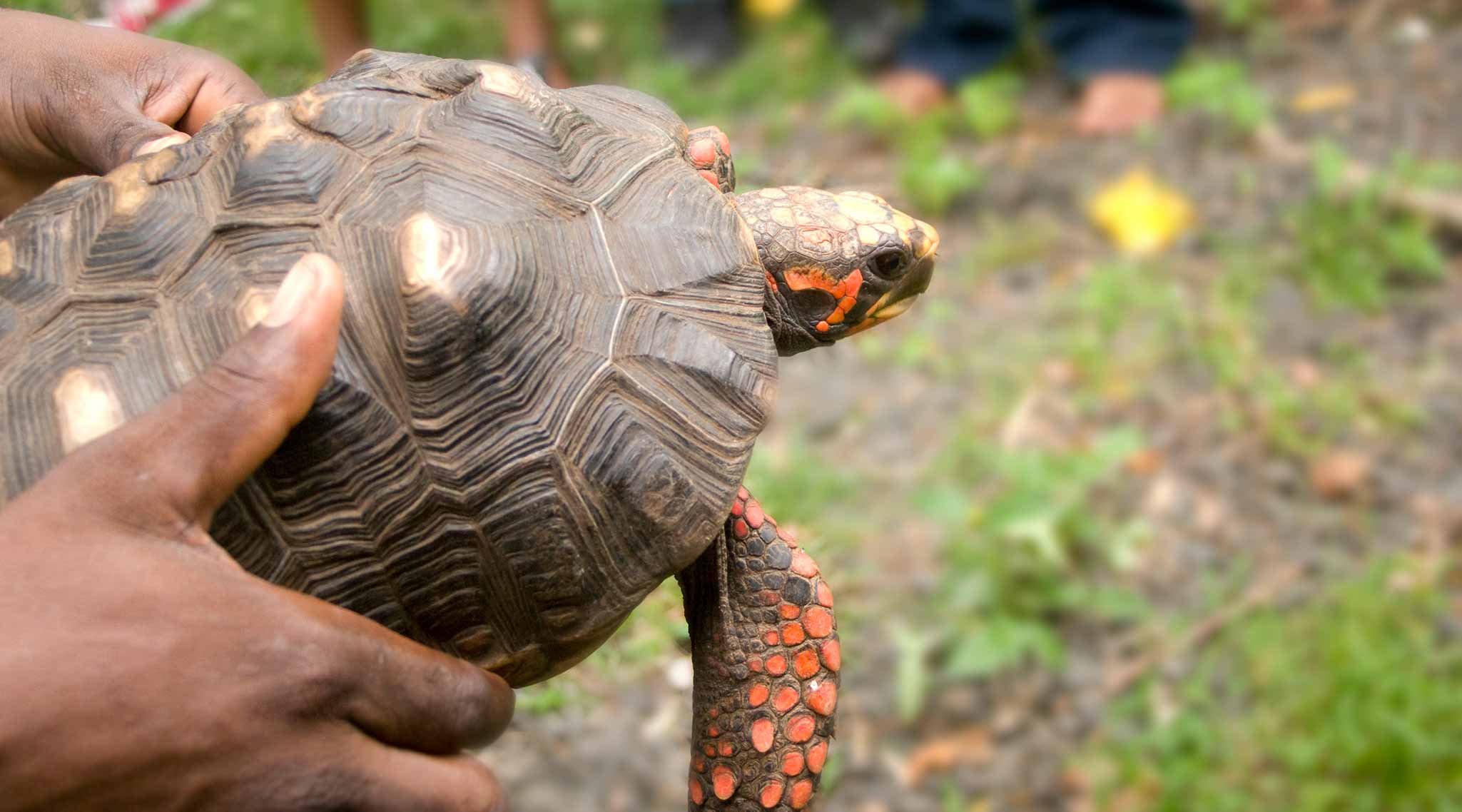 Career prospects
Public health professionals tirelessly strive to conceive and implement new programs designed to benefit the health of schools, groups and populations; shape policies to uplift communities; administer services in government and private organizations; and conduct research to forward the field. Within this spectrum, public health workers are increasingly expected to engineer animal health issues into their strategies, while veterinarians are called upon to not only impart their expertise but to assist with solving these ever-present conundrums. 
This online master's degree in veterinary public health transforms your skill set, allowing you to confidently and authoritatively contribute to the discussion:
You'll gain the skills to participate in and lead efforts pertinent to immunization, parasite control and education.

You'll learn to track, prevent and treat zoonotic diseases.

You'll acquire the knowledge and practical competencies to help protect your local or national food supply through the health and welfare of farm animals and the understanding that exposure to disease can quickly occur through what we eat and drink.

You'll be able to have a voice in the discussion concerning land use, animal production, microbial and chemical pollution, and these facets' effects on the human population.

You'll come to view veterinary public health as a collaborative discipline, one that works to improve quality of life for pets, livestock, wildlife and human populations by bringing together ecologists, physicians, and animal and environmental health professionals. 
Burning Glass Technologies. 2021. Salary numbers and employment growth numbers are based on models that consider advertised job posting salary, Bureau of Labor Statistics data and other proprietary and public sources of information for multiple occupations.
Employment growth
Burning Glass Technologies. 2021. Salary numbers and employment growth numbers are based on models that consider advertised job posting salary, Bureau of Labor Statistics data and other proprietary and public sources of information for multiple occupations.
Median salary
Typical job titles for graduates
Mirroring anticipated demand, the Bureau of Labor Statistics identifies that, between 2019 and 2029, the workplace will need more epidemiologists (5%), health educators and community health workers (13%) and veterinarians (16%). Graduates of our online program go on to positions in food safety, agriculture and virology and with state, federal and international agencies, including as an:
epidemiologist;
environmental health specialist;
biostatistician;
research coordinator;
infection control officer; or
community health worker.
Program structure
The fully online master of public health with an emphasis in veterinary public health is a 45 credit–hour program requiring no on-campus visits. As you dream of accelerating your career, you'll progress through a curriculum starting with advanced public health topics before focusing on veterinary health through core courses and at least one elective. 
Helping you unleash your potential even further, you'll independently integrate theories and classroom concepts into a real-world scenario through a capstone project. Additional hands-on opportunities emerge through the internship, where you'll continue to build your practical skills while receiving guidance from industry professionals in a veterinary or public health organization.
While this online program allows for some flexibility, you'll typically attend two courses, in an asynchronous or interactive synchronous format, per semester and finish your degree in three years.
Delivery
100% online
Calendar system
Semester-based
Typical program length
3 years
Typical course load
2 classes per semester
You'll explore introductory to higher-level topics in biostatistics, emerging zoonoses, pathogens and diseases, epidemiology, food safety, research methods, and the field's core principles:
You'll receive a thorough overview of public health systems, epidemiology, environmental health, and its social and behavioral determinants.
You'll learn about the biological, physical and chemical environmental factors posing a hazard to public health and their role in contamination and remediation, zoonotic disease, and food and water quality.
You'll understand emergency preparedness in relation to current national guidelines and assessing the U.S. health care system.
You'll dive into zoonotic disease topics in relation to epidemiology and ecology, including risk factors for humans and animals, and control protocols.
You'll gain a greater perspective of research in social and behavioral sciences and be able to analyze population groups to prioritize public health issues and empower vulnerable groups.
You'll see public health from a quantitative angle as you take courses in statistics and the research, data analysis and practical methods used to conduct veterinary and biomedical studies.
Earn a dual master's degree
With this program, you can concurrently earn one of the following degrees: 
Master of arts in journalism with an emphasis in:
The programs have separate applications and require a minimum of 12 hours of shared 8000-level or above graduate credit. Learn more about the academic process for dual master's degree students at the Mizzou Graduate School website.
Learn more about this program