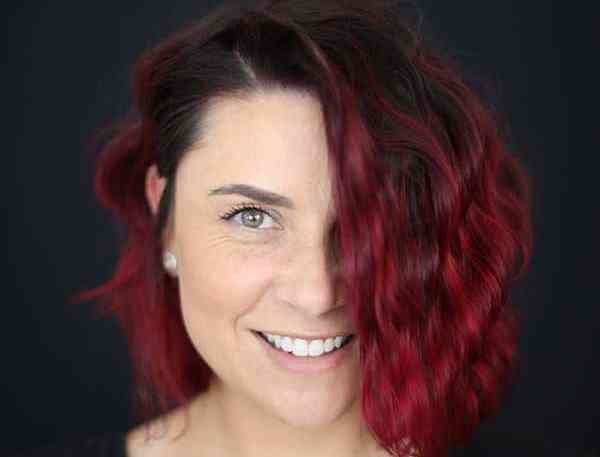 If these unprecedented times have shown us anything — it's that nothing is going to stop Mizzou's graduates.
We celebrate Spring 2020's unwavering class of #MizzouMade grads this weekend, May 15–16 with a virtual commencement celebration. Among them are more than 800 earning their degrees and certificates online. Members of Mizzou's online graduating class range in age from 21 to 70, and live in 44 states and six countries — some as far away as China.
One of these hard-working graduates is Maddie Jeffrey in Palm Beach Gardens, Florida, who completed her master's in positive coaching and athletic leadership online.
Meet Maddie
Maddie grew up in St. Louis, Missouri, and completed her undergraduate degree in digital filmmaking at Stephens College in Columbia. During this time, she worked for Mizzou Football as a videographer, a job where she was able to combine her passions for both film and sports.
Maddie has always loved sports. She played softball growing up and, more recently, has become a marathoner and triathlete. She also has an interest in psychology. After moving to Florida and starting her job as an educator for lululemon, Maddie had the opportunity to meet a mental conditioning coach for a sports team. She realized it was possible to fuse both sports and psychology into another job that she could be passionate about.
She found the positive coaching program at Mizzou and knew it would be a great fit to help her find her next step and fulfill her dream of being a Tiger. "I always wanted to go to Mizzou," said Maddie.
A different path
Maddie found that the positive coaching program has allowed her to learn more about herself — an experience that has helped her shape a future career. "This program can help you start a completely different path," she said.
She started the program with the intention of being a sports psychologist. But Maddie realized that the organizational psychology and leadership sides interested her even more. "I love helping people find the fun in life, especially in the workplace, and especially with the dynamic of mental health in today's world," she said.
Maddie finds true happiness in helping others be their true and authentic selves. "Whether it's dyeing your hair blue or running a marathon for the first time," she said.
The marathon mentality
Another way that Maddie has combined her love for sports and psychology — running. She has completed eight marathons and countless half-marathons, not to mention, two triathlons (a half Ironman and a full Ironman, which consists of a 2.4-mile swim, 112-mile bike and 26.22-mile run.)
Maddie hopes to use her own determined spirit, in combination with what she's learned from the master's program, in helping others reach their goals. She enjoys teaching others, even non-runners, to instill a "marathon mentality" in their daily lives.
Now that she's reached the finish line of her master's degree, Maddie is ready for the next step in her career. In the meantime, she's going to celebrate her huge accomplishment in true Maddie fashion — "I'm going to spread joy."
Congratulations to Maddie and all the graduates who have earned their #OnlineStripes.
---
Join us in celebrating the graduating class on their virtual commencement celebration. 
Earning your degree through an online program? Share your experience with us on social media by tagging us and using #OnlineStripes:
Facebook @MizzouOnline
Twitter @MizzouOnline
Instagram @Mizzou.Online
Ready to earn your own #OnlineStripes? Join nearly 340,000 Mizzou alumni making a difference across the globe. Learn more about Mizzou's 125+ online degrees and certificates.