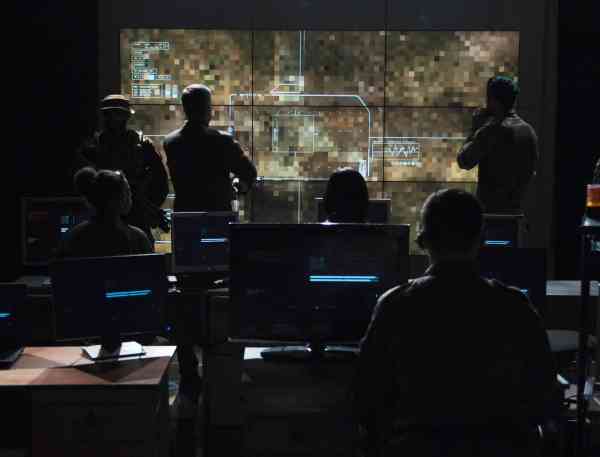 If you seek to improve and maintain national security, promote international peace and cooperation, and enhance military effectiveness — Mizzou now offers an online master's degree for you. The College of Arts and Science Department of Political Science is accepting applications for an online master of arts in defense and strategic studies.
This new program is designed for both military and civilian students that are passionate about making an impact, while pursuing career advancement or a career change. The course work focuses on an important area of study centered on understanding political and military strategy, concerned with topics such as military power and effectiveness, intelligence, diplomacy and deterrence.
Applicable course work
The program's focus on strategic studies provides preparation for military officers and civilians working in positions relating to national strategy and security policy. Graduates will be able to demonstrate mastery of international relations theory and possess an understanding of strategic theory, military history, American foreign policy, the causes of international conflict, civil war and insurgency, and strategic threats and opportunities around the world.
This program will assist field-grade military officers in a wide range of potential duties, including Battalion Commander; Battalion, Brigade and Division Staff Officer; Squadron Commander; Squadron, Group or Wing Staff Officer; Ship Commander; Division Officer; and Joint Staff Officer. Civilian jobs related to the degree program include positions such as military analyst, intelligence officer, project manager, strategic planner, policy analyst, research associate, targeting analyst and senior analyst.
Flexible program
The online master's in defense and strategic studies is 100% online. The program requires 30 credit hours and courses are offered in an 8-week format. Full-time students with transfer credit for military schooling should be able to complete the program in one year, while part-time students will be able to complete the program in two years. 
The curriculum consists of three required core courses and seven elective courses on topics such as intelligence, counterinsurgency, deterrence and military innovation. The program will allow 12 hours of transfer credit to current or former US military officers who are in or have previously completed Intermediate Level Education (ILE) at the US Army Command and General Staff School, US Navy College of Naval Command and Staff, US Air Force Air Command and Staff College, US Marine Corps Command and Staff College or Joint Forces Staff College.
Tuition award available
Mizzou provides military personnel, veterans and their families (qualified dependents) with a 10% reduction off of base tuition for undergraduate and graduate online degree and certificate program credit hours. Learn more about the Military Tuition Award.
Apply today
The online master's in defense and strategic studies is currently accepting applications for the Fall 2021 semester, with classes beginning in August. To learn more and apply, visit online.missouri.edu/DefenseMA.