Master of arts in journalism
Strengthen your journalism and multimedia skills to become a more engaging, effective storyteller. The online master of arts in journalism with an interactive media emphasis stands on the University of Missouri's (Mizzou) legacy while helping working professionals look toward the next stage of their careers. A traditional journalism foundation will enhance what you know about ethics, research and leadership in the industry to equip you for more advanced roles. 
From there, the interactive media emphasis explores the interplay between journalism and visual storytelling, digital technologies for identifying, reaching and monitoring audiences and key platforms for finding sources and publishing content. In an ever-evolving media landscape, this 33-credit-hour online master's program helps you adapt as a content creator and communicator and effectively connect with multiple audiences.
Unsure about whether the master's program is right for you? Get introduced to its scope through the online graduate certificate in interactive media.
Quick facts
Official name
Master of arts in journalism with an emphasis in interactive media
Campus
University of Missouri-Columbia
Program type
Master's degree
Academic home
Missouri School of Journalism
Delivery mode
Blended, one campus visit required
Accreditation
Higher Learning Commission
Credit hours
33
Estimated cost
$33,000.00
*This cost is for illustrative purposes only. Your hours and costs will differ, depending on your transfer hours, your course choices and your academic progress. See more about tuition and financial aid.
Why earn a master's degree in interactive media?
No matter if you work in journalism, media, advertising, public relations, marketing or communications, you've observed several industry changes over the past decade. You increasingly turn to social media to seek out sources and publish and promote content. At the same time, story formats have changed — from how the web influences user experience to the roles images and videos play in context and engagement. 
Between these changes, you've likely learned that messaging and content delivery vary across platforms and media. Added to this, you routinely turn to data and analytics tools to monitor content performance and uncover ideas for your next story.
The shift from traditional to digital media is an always-evolving process. Mizzou's online master's in journalism with an emphasis in interactive media places you ahead of the curve while simultaneously preparing you to lead:
Investigate the psychological, social, ethical and legal issues influencing digital news, advertising and public relations and their effects on society.
Grow your foundational journalism and media knowledge to position yourself for leadership within your organization.
Understand how to engage various audiences through strategic storytelling.
Learn from faculty who are accomplished journalists and researchers.
Exchange ideas with other working media professionals through interactive digital classroom environments and group projects.
Explore the intersection between technology and design in relation to storytelling and engaging your audience, including for user experience, graphics and multimedia.
Strengthen your digital technology skills, including for multimedia use, content platforms, social media and data analytics.
Become a more versatile reporter, editor, public relations specialist or communications professional in an increasingly competitive industry.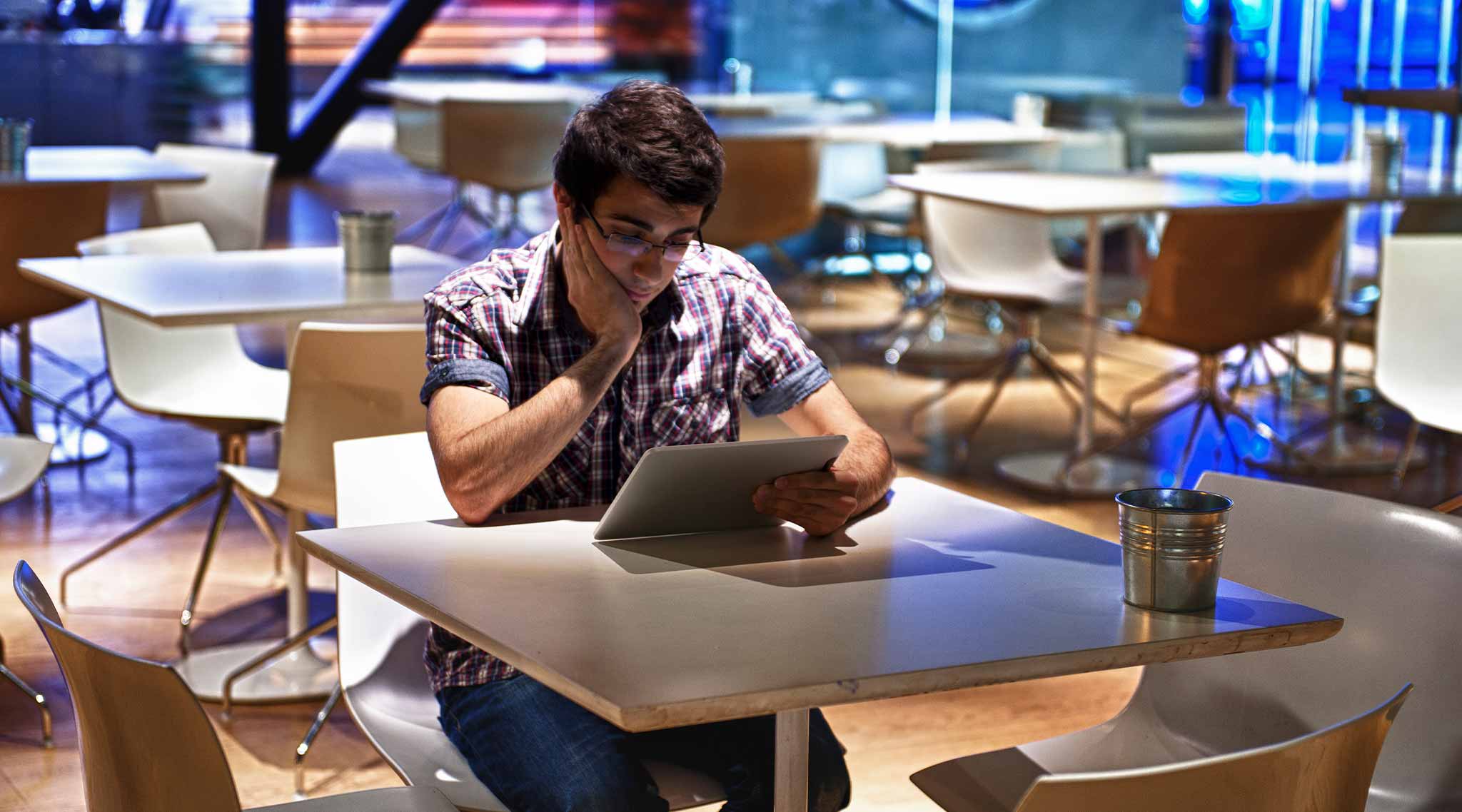 Career prospects
Digital technologies, social media consumption and the rapid pace of news are likely fueling demand for 14% more media and communications positions over the next decade. Digital storytelling and a solid foundation in traditional journalism principles set you apart from other candidates and reflect your forward-looking vision.
Potential opportunities include:
Media relations manager
Senior proposal coordinator
Writer, journalist and blogger
Multimedia journalist
Content manager or editor
Digital editor
Burning Glass Technologies. 2021. Salary numbers and employment growth numbers are based on models that consider advertised job posting salary, Bureau of Labor Statistics data and other proprietary and public sources of information for multiple occupations.
Employment growth
Burning Glass Technologies. 2021. Salary numbers and employment growth numbers are based on models that consider advertised job posting salary, Bureau of Labor Statistics data and other proprietary and public sources of information for multiple occupations.
Median salary
Program structure
The online master's in journalism requires 33 credit hours divided between a core, the emphasis area and a capstone project. 
The core advances your knowledge of journalism and media professional standards. You'll delve into the functions of print and electronic media in the United States, as well as current issues, and reinforce your understanding of mass media ethics. To further assist you in gathering and analyzing information, you'll become more familiar with quantitative and qualitative research methods used in journalism and media. 
Delivery of this program is blended. Courses are primarily online; one on-campus seminar held in the fall is required, but individuals may elect to attend up to three times.
Courses are semester based. Students typically take one or two classes each semester and finish in two to three years.
Interactive media courses
Develop your digital storytelling and multimedia skills through courses covering:
Communication laws for print, broadcast, advertising and other media

Branded strategic storytelling techniques for content creation, distribution and engagement

Public relation techniques for nonprofit and private organizational models

Web communication strategies

Acquiring and analyzing electronic information

The impact of technology on journalism

Visual communication techniques

Engaging and maintaining community relations as a journalist

Evolving media business models, including funding sources

Social media and analytics tools for developing online audiences

Mass and interpersonal communications theories

Management techniques for media organizations
Review all courses for the online master's in journalism with an interactive media emphasis.
Delivery
Blended, one campus visit required
Calendar system
Semester-based
Typical program length
2 or 3 years
Typical course load
1 or 2 classes each semester
Earn a dual master's degree
With this program, you can concurrently earn a masters of public health with an emphasis in:
The programs have separate applications and require a minimum of 12 hours of shared 8000-level or above graduate credit. Learn more about the academic process for dual master's degree students at the Mizzou Graduate School website.
Accreditation
The University of Missouri is accredited by the Higher Learning Commission, one of six regional institutional accreditors in the United States.
Learn more about this program