Doctor of nursing practice
Dedicate yourself to a career advancing child and adolescent health with an online doctor of nursing practice (DNP) with a pediatric nurse practitioner (PNP)-primary care emphasis. A choice of two formats — bachelor of science in nursing (BSN) to DNP or a master of science in nursing (MSN) to DNP — starts where you are to build off your existing knowledge and experience and get you closer to your goal.
Both formats train you to provide comprehensive care to this population, including managing common and chronic conditions. In the process, you'll grow your leadership skills and understanding of technology in nursing and take on a broader view of health care, including the effects of access and quality on population health. Based on your schedule, you have the option of enrolling full or part time to progress at your own pace.
Students who complete this program combining online course work with in-person clinical assignments are eligible to sit for Pediatric Nursing Certification Board (PNCB) and American Nurse Credentialing Center (ANCC) exams.
Quick facts
Official name
Doctor of nursing practice with an emphasis in pediatric nurse practitioner-primary care
Campus
University of Missouri-Columbia
Program type
Doctorate
Academic home
Sinclair School of Nursing
Delivery mode
Blended, some campus visits required
Accreditation
Higher Learning Commission, Commission on Collegiate Nursing Education
Credit hours
72
Estimated cost
$43,200.00
*This cost is for illustrative purposes only. Your hours and costs will differ, depending on your transfer hours, your course choices and your academic progress. See more about tuition and financial aid.
About the online DNP with a PNP-primary care emphasis
After earning at least a BSN, you've likely honed your general nursing skills in a setting placing you in contact with a variety of patients. In thinking about the path forward, you might see yourself as a leader who drives change at patient, system and population levels and as a professional assisting pediatric patients and their families.
Pediatric nurse practitioners step up to the surging demand for advanced clinical skills while focusing their knowledge toward patients from infancy through young adulthood. PNPs in primary care spearhead preventative and management efforts involving this age group and use technology and research to improve care outcomes and population health. 
The mission of the University of Missouri's Sinclair School of Nursing shapes the objectives of the online DNP with a pediatric nurse practitioner-primary care specialization. All online DNP programs at their core emphasize the importance of health across populations in Missouri and beyond and the role evidence-based practice, scholarship, diversity, inclusivity and equity play in care quality, outcomes and access. 
All students begin with a general DNP core expanding on the concepts introduced during a BSN or MSN program while infusing principles of leadership and research-backed decisions into the curriculum. You'll:
Focus on the delivery of care, especially to underserved populations, by examining the intersection of inquiry, the humanities and the sciences
Begin to develop cross-disciplinary leadership skills that allow you to influence care outcomes at individual through population levels
Continue exploring nursing technologies for evaluating care delivery in relation to cost and outcomes
Understand how diverse scientific data shapes evidence-based care and practice
Examine care quality, access, disparities and outcomes from a holistic angle, considering social, economic, cultural and environmental factors
From here, the pediatric nurse practitioner-primary care emphasis translates these competencies to instruct you in improving outcomes, quality, access and policy for child and adolescent patients. Through this sequence, you'll:
Strengthen your skills in diagnosing and managing pediatric primary health conditions and prescribing medications
Prepare to direct physical and psychological assessments, as well as health promotion and disease prevention efforts
Develop clinical leadership and evaluation skills to not only assist patients but consider more wide-reaching health outcomes
Understand how to influence policy related to care access and delivery for pediatric patients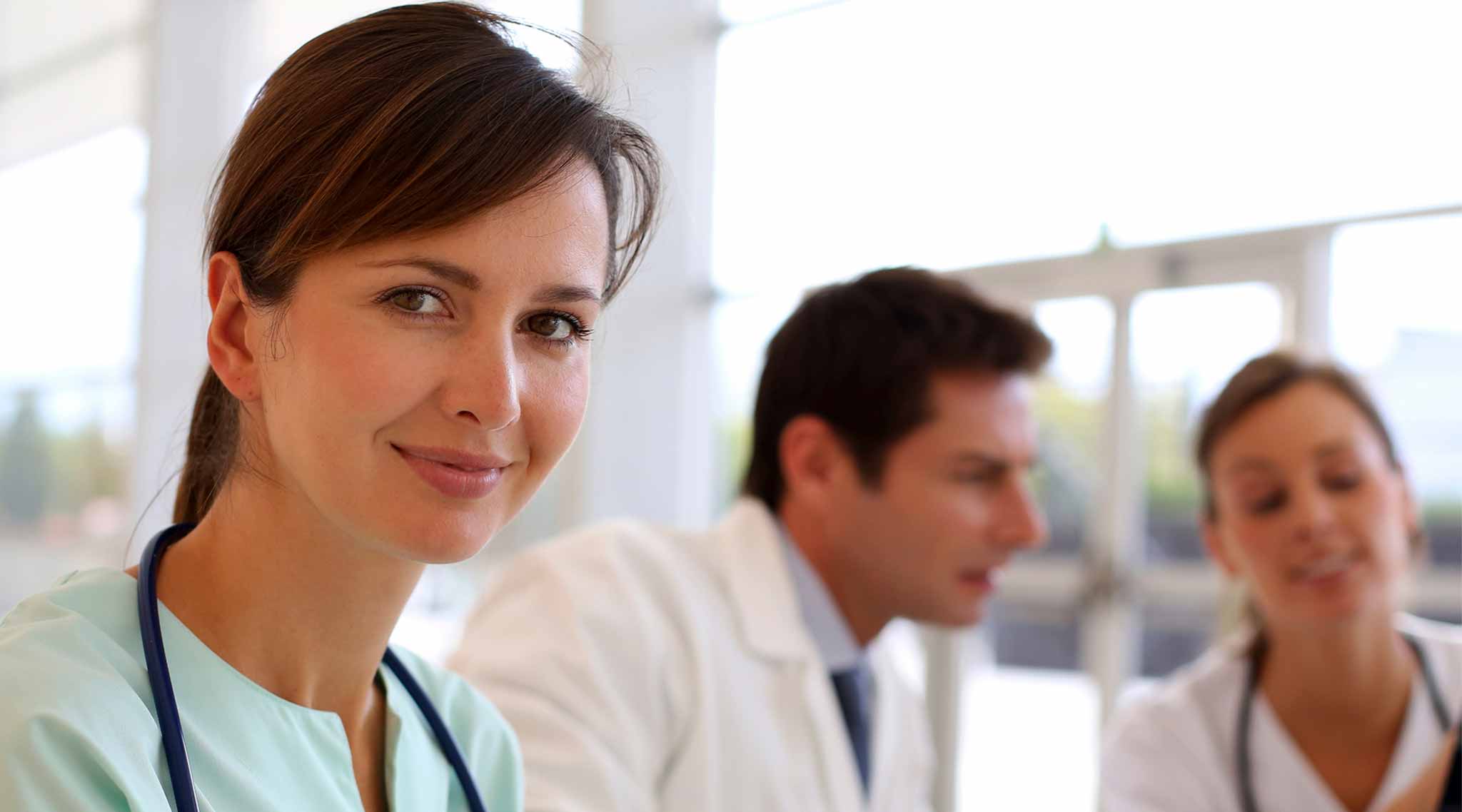 Career prospects
As the health care system rapidly evolves, the Bureau of Labor Statistics predicts 45% more demand for nurse practitioners, anesthetists and midwives between 2020 and 2030.
A range of health care entities focusing on children and adolescents seek out pediatric nurse practitioners with a primary care specialty, including family practices, school health programs, specialty care, public health organizations, teen clinics and youth-focused rehabilitation, outpatient centers and home health agencies. Potential job titles include:
Primary care provider for children and youth
Health care services coordinator
Institutional health care consultant
Research nurse
Clinical instructor
Burning Glass Technologies. 2021. Salary numbers and employment growth numbers are based on models that consider advertised job posting salary, Bureau of Labor Statistics data and other proprietary and public sources of information for multiple occupations.
Employment growth
Burning Glass Technologies. 2021. Salary numbers and employment growth numbers are based on models that consider advertised job posting salary, Bureau of Labor Statistics data and other proprietary and public sources of information for multiple occupations.
Median salary
Program structure
The online DNP with a PNP-primary care emphasis involves a minimum of 72 credit hours across course work and clinical experiences.
The program uses a blended format. No matter if you're coming off a BSN or MSN degree, you'll complete most of your course work online and attend clinical assignments in person. Students are further advised to plan for an in-person orientation session before the program begins and periodic on-campus visits as needed.
Courses are semester-based. How long it takes to complete the program depends on your academic progress so far. If you already have a master's degree, you can study part time and complete the program in three years. If you have a bachelor's degree and want to study part time, the program is more likely to take you five or six years.
For students enrolled in the BSN-to-DNP program, you'll begin with a 27 credit-hour core. This sequence goes over the role of research in establishing evidence-based care and encouraging change from within a health care setting, health science concepts, public health and policy, issues in advanced nursing care, epidemiology, family dynamics, data and statistics usage and health disparities for underserved populations.
From here, 9.5 credit hours of clinical courses enrich your knowledge of physiological topics across the lifespan, drug therapies for episodic and chronic health conditions, diagnostic techniques and conducting physical assessments. These courses are joined by the PNP emphasis (35.5 to 37 credit hours), a DNP residency project requiring you to assess population or other critical health needs and a clinical residency designed to strengthen your practice and leadership skills.
The sequence for MSN-to-DNP candidates pulls select courses from across each segment to supplement and specialize what you've already learned. 
Course work covers
Once you begin the PNP sequence, you'll learn about:
Health maintenance, promotion and diagnostic techniques for newborn through adolescent patients
Reproductive and sexual health relevant to this population
Conducting psychiatric, developmental and physiological assessments, including for chronically ill children
Advanced assessment, diagnostic and procedural skills
Identifying and responding to pediatric patient safety issues
Leadership and policy change in advanced nursing practice
Review the full list of courses and descriptions for the online DNP with a pediatric nurse practitioner-primary care emphasis.
Delivery
Blended, some campus visits required
Calendar system
Semester-based
Typical program length
3 years
Typical course load
Part time
Learn more about this program