Get started with MU
Apply
Overview
This online program—one of the unique programs in the nation—emphasizes the digital merchandising knowledge that is critical for much of today's digital commerce. As retailing and businesses continue to become more technologically advanced, new skills and knowledge are required to be successful in the digital marketplace. Course work is relevant for anyone who wants to gain the latest understanding of the emerging commerce landscape.
Upon completion of the certificate program, students will be able to:
Propose new digital merchandising strategies that would enhance digital commerce after analyzing best practices in crafting merchandise assortments, web copy, photography, SEO, and other key techniques; comparing all major costs of running digital commerce, such as shipping, returns, marketing, inventory management, and/or fulfillment.
Create brand growth strategies in digital commerce space after evaluating digital branding processes in products, place, pricing, and promotions. 
Develop new digital marketing strategies after analyzing digital marketing tools currently available for business and marketing communications, such as google analytics and visualization tools; and evaluating the interaction between the marketers and the consumers on digital marketing channels, including email, text and various social media platforms.
Evaluate appropriateness of digital data visualization techniques and software tools for a visualization task at hand after learning the principles and various techniques of information visualization. 
Create overall digital commerce strategies by applying branding, merchandising, marketing and data visualization knowledge and techniques.
Quick facts
Official name
Graduate certificate in digital merchandising
Campus
University of Missouri-Columbia
Program type
Graduate certificate
Academic home
College of Arts & Science | Department of Textile and Apparel Management
Delivery mode
100% online
Accreditation
Higher Learning Commission
Credit hours
12
Estimated cost
$6,000.00
*This cost is for illustrative purposes only. Your hours and costs will differ, depending on your transfer hours, your course choices and your academic progress. See more about tuition and financial aid.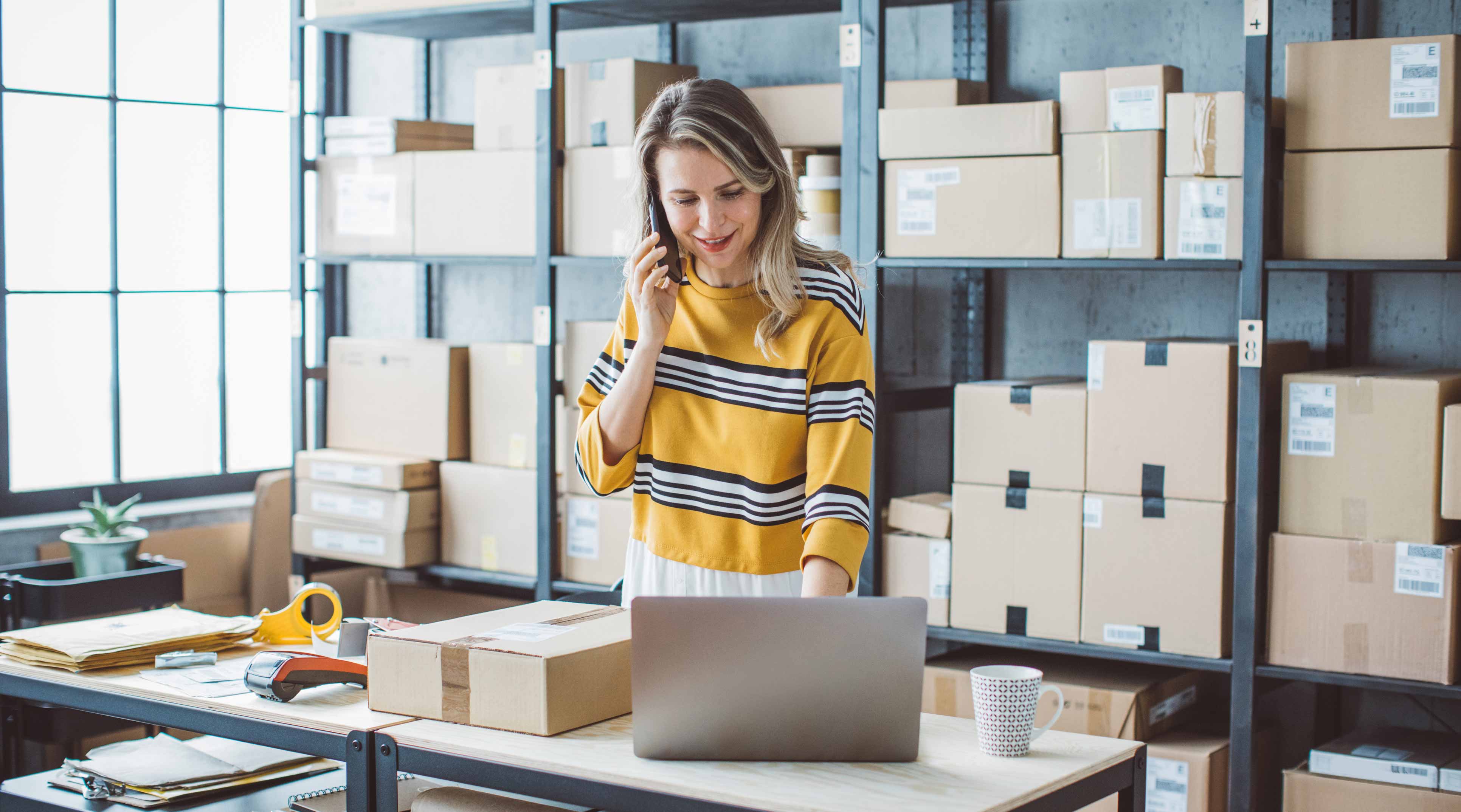 Career prospects
This graduate certificate benefits anyone who wants to build their digital merchandising skills—from entrepreneurs to educators—or to:
Get promoted in the corporate world. 

Start a new online/digital business. 

Expand a current brick-and-mortar business into digital commerce. 

Update teaching contents and skills. 
Job titles graduates of this program can expect to achieve:
(Digital) merchandiser

(Digital) communication manager 

(Digital) marketing manager

Entrepreneur

Digital data analyst

User experience designer or analysts
Burning Glass Technologies. 2021. Salary numbers are based on models that consider advertised job posting salary, Bureau of Labor Statistics data and other proprietary and public sources of information for multiple occupations.
Average salary
Program structure
Delivery of this program is 100% online: no campus visits required.
Courses are semester-based. Students typically take two classes per semester and finish the program in one year.
Course work includes
Digital marketing strategies for fashion
Branding
Digital merchandising
Information visualization and visual analytics
Delivery
100% online
Calendar system
Semester-based
Typical program length
1 year
Typical course load
2 classes per semester
Accreditation
The University of Missouri is accredited by the Higher Learning Commission, one of six regional institutional accreditors in the United States.
Faculty spotlight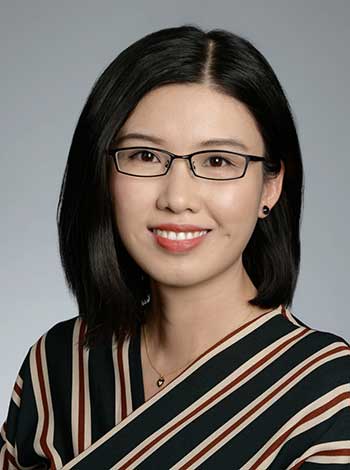 Li Zhao utilizes her experience and interaction with students to integrate real-world situations and challenges into the course content, projects and related assignments to better prepare students for their future careers. Dr. Zhao's professional experience includes management positions in the sales and marketing departments of Wilkinson Group and Christian Dior in China. She has received numerous awards for research and teaching excellence, including the 2023 Provost's Outstanding Junior Faculty Research and Creative Activity Award, the 2022 Rising Star Award from the International Textile and Apparel Association, multiple Paper of Distinction Awards and more.
Li Zhao, PhD
Director of Graduate Studies and Associate Professor, Department of Textile and Apparel Management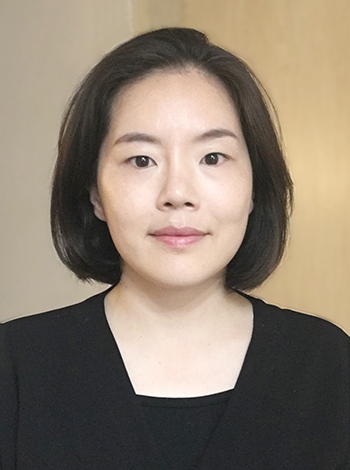 Dr. Song-yi Youn is an Assistant Professor in the Textile and Apparel Management Department at the University of Missouri. She holds a bachelor's degree and master's degree in Clothing and Textiles. She completed a PhD in Consumer Behavior and a second PhD in Clothing and Textiles. Dr. Youn brings professional experience as a market analyst in the government agency, Korea Color and Fashion Trend Center. She proposed upcoming fashion trends based on analyzing consumer behaviors and industries in global fashion cities including New York, London, Paris, Milan, Tokyo, Beijing, and Seoul. She participated in product development strategy programs for luxury fashion brands.
Song-yi Youn, PhD
Assistant Professor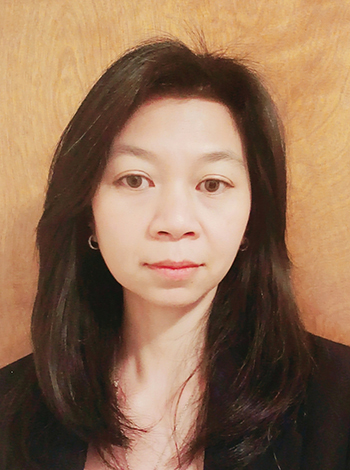 Dr. Caroline Kopot is an Assistant Professor in the Textile and Apparel Management Department at the University of Missouri. She holds a bachelor's degree and a master's degree in business. She completed her PhD in Polymer, Fiber and Textile Sciences with an emphasis in International Merchandising. Dr. Kopot's professional experience includes management positions in the Brand Management industry in Indonesia with Metropolitan Retailmart, Mitra Adiperkasa, and MRC Group. She brings in her management and strategy as well as buying experiences to the classroom to challenge her students to understand not only the course content but also how to apply them in real-world industry situations. Before coming to TAM, as a Graduate Student, she taught Retail Planning and Buying, and Graduate Teaching Seminar at the University of Georgia. While she was working as a professional in the industry, she was also an adjunct Lecturer at Bina Nusantara University – School of Business, teaching Marketing Management, Consumer Behavior, and Product and Brand Management.
Caroline Kopot, PhD
Assistant Professor
Learn more about this program