Overview
Turn your passion for reading and writing into a rewarding career. A bachelor's degree in English helps prepare graduates to become articulate global citizens who can:
Understand literary and cultural works from across history;
Analyze how changing media affect the world;
Communicate clearly and creatively.
No matter where you are in your career, a bachelor's degree in English from Mizzou will help you stand out. Prepare to enter the workforce, change your career or advance your current position. Our faculty are nationally recognized scholars and writers who provide a high-quality education to our students.
Quick facts
Official name
Bachelor of arts in English
Campus
University of Missouri
Program type
Bachelor's degree
Academic home
College of Arts & Sciences | Department of English
Delivery mode
100% online
Accreditation
Higher Learning Commission
Freshman credit hours
120
Freshman estimated cost
$43,758.00
Transfer credit hours
60
Transfer estimated cost
$21,879.00
*This cost is for illustrative purposes only. Your hours and costs will differ, depending on your transfer hours, your course choices and your academic progress. See more about tuition and financial aid.
Career prospects
Graduates tend to possess highly valued skills such as
Critical thinking
Communication
Writing and editing
Problem solving
Research methods
Cultural literacy
Burning Glass Technologies. 2019. Employment growth numbers are based on models that consider Bureau of Labor Statistics data for multiple occupations. A sample of selected occupations: Broadcast News Analysts, Reporters and Correspondents, Editors, Technical Writers, Copy Writers, Proofreaders and Copy Markers, Poets, Lyricists and Creative Writers.
Job growth
Median earnings and unemployment rates of full-time wage and salary workers with bachelor's degrees compared to those with some college but no degree. Source: U.S. Bureau of Labor Statistics, Current Population Survey (2015)
Salary increase
As an English major, you will have an incredibly diverse array of job opportunities available to you upon graduation, from writing and editing to business and advertising. The online bachelor's program at MU also prepares graduates for further graduate study in a wide range of disciplines such as education, law and the helping professions.
Program structure
The online bachelor's in English is 100 percent online: no campus visits are required.
Online courses have varying lengths. Time to graduation depends on how many credit hours you transfer and whether you study part time or full time.
Course work covers
American and British literature
Writing about literature
Creative writing
History of the English language
Research methods
Delivery
100% online
Calendar system
Semester-based
Typical program length
Varies
Typical course load
Varies if full time or part time
Accreditation
The University of Missouri is accredited by the Higher Learning Commission, one of six regional institutional accreditors in the United States.
Faculty spotlight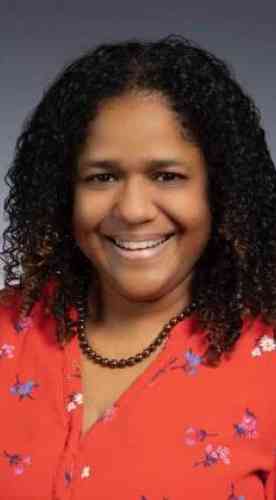 Dr. Harrison researches and teaches Caribbean literary and cultural studies, contemporary global Anglophone literature and mass culture of the African Diaspora. Her first book Difficult Subjects: Negotiating Sovereignty in Postcolonial Jamaican Literature was published by the Ohio State University Press in 2014, and her research has been published in various venues including Modern Fiction Studies, Small Axe, The Oxford Research Encyclopedia and The Los Angeles Review of Books.
Sheri-Marie Harrison, PhD
Associate Professor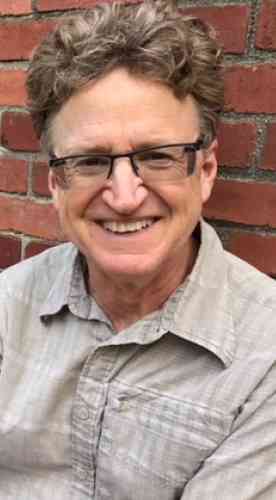 Dr. Kerwin teaches Shakespeare and early British poetry, as well as Irish literature, literature and medicine, world drama and fiction of immigration to America. His book Beyond the Body: The Boundaries of Medicine and English Renaissance Drama considers medical instability and Renaissance drama. He is a winner of several teaching awards including the William T. Kemper Fellowship for Excellence in Teaching.
William Kerwin, PhD
Associate Professor
Learn more about this program