Bachelor of arts
Discover your voice while refining your perspective with an online bachelor of arts in English from the University of Missouri (Mizzou). 
You've been enthralled by the written word for years: some call you a voracious yet discerning reader, while you've also attempted to create your own works. Don't simply see your strengths as just another hobby. Rather, this fully online degree program taught by Mizzou's acclaimed on-campus faculty lets your spark grow. Through intensive literary analysis and writing opportunities, you'll hone your communication, evaluation, research and critical-thinking skills to launch your career in any number of directions.
Quick facts
Official name
Bachelor of arts in english
Campus
University of Missouri-Columbia
Program type
Bachelor's degree
Academic home
College of Arts & Science | Department of English
Delivery mode
100% online
Accreditation
Higher Learning Commission
Freshman credit hours
120
Freshman estimated cost
$65,040.00
Transfer credit hours
60
Transfer estimated cost
$32,520.00
*This cost is for illustrative purposes only. Your hours and costs will differ, depending on your transfer hours, your course choices and your academic progress. See more about tuition and financial aid.
About the online bachelor's in English
You read and write for enjoyment — and also to expand your mind. The online bachelor of arts in English harnesses your existing curiosity and creativity to transform you into an analytical, sometimes abstract thinker who can conduct nuanced research to craft a convincing argument.
In pursuit of this outcome, Mizzou's English Department strives to deepen your knowledge of literature, composition and the evolution of language. Through courses taught by nationally recognized scholars and writers, you'll:
Broaden your understanding of literary and cultural works across history
Examine the composition of media and its wider-reaching effects
Polish your written and oral communication skills
Study literary works across a range of topics and periods, taking historical context into account while becoming a more analytical reader and writer
See the skills it takes to be a stronger, more engaging communicator through courses in writing theory, rhetoric and composition
Explore the techniques for creating fiction, poetry and nonfiction
Develop a specialty in an area of interest related to literary works and writing
The English Department structures the online bachelor's program around three key areas designed to encourage creativity, interpretation and analysis:
Literature, culture and media: Delve into works, authors and their cultural significance from Medieval times through the present. Emphasis is placed on British, American and global texts, film and media as students develop a more critical, analytical eye.
Creative writing: Let your imagination emerge by gaining the technical skills to write fiction, poetry and creative nonfiction.
Language and linguistics: Study the evolution and structure of the English language, including how past developments shape present forms. 
Careers
The Bureau of Labor Statistics predicts 14% growth across media and communications occupations between 2020 and 2030.
Thinking long term, the foundation your online bachelor's in English establishes sets the stage for you to pursue law, education or another graduate professional program rooted in writing, research and analysis.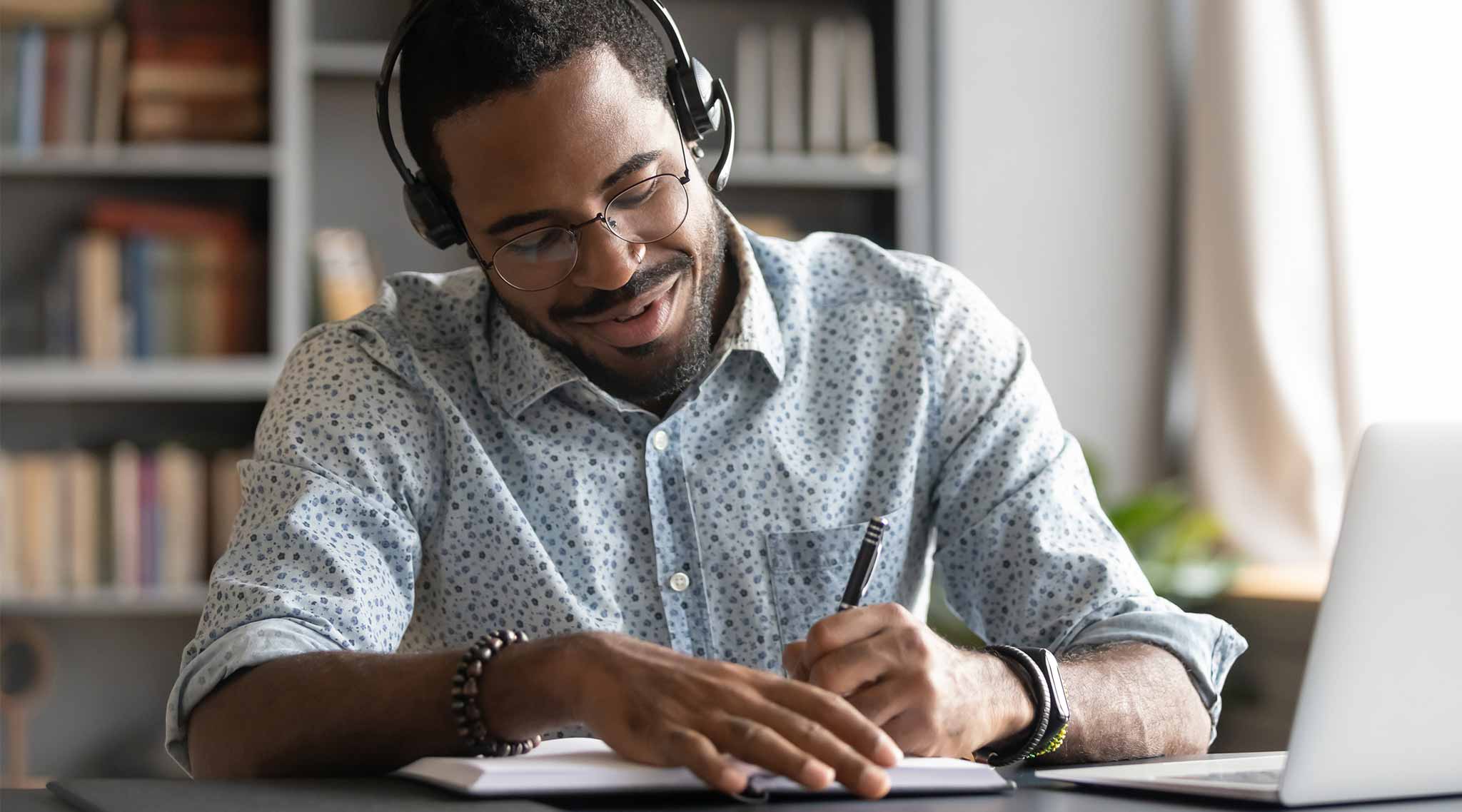 Career prospects
How do you see your passion shaping the world? Through the critical-thinking, writing, editing, communication, research and cultural literacy skills gained, many English majors set out to start a career in marketing, advertising, public relations, publishing, business, journalism, media, government or public service, with room to grow upward.
Potential positions include:
Content writer
Editor
Content strategist
Copywriter
Reporter
Public relations specialist
Technical writer
Marketing writer
Journalist
Burning Glass Technologies. 2021. Salary numbers and employment growth numbers are based on models that consider advertised job posting salary, Bureau of Labor Statistics data and other proprietary and public sources of information for multiple occupations.
employment growth
Burning Glass Technologies. 2021. Salary numbers and employment growth numbers are based on models that consider advertised job posting salary, Bureau of Labor Statistics data and other proprietary and public sources of information for multiple occupations.
median salary
Program structure
Students starting the online bachelor of arts in English prepare to earn a total of 120 credit hours. This includes the College of Arts and Science's graduation requirements and university general education courses. Your major composes a minimum of 30 but no more than 54 credit hours.
Your major and courses are structured as follows:
Breadth of study: Courses focus on literature across key historical periods, with analysis focusing on relevant events and culture. In the process, you'll learn about specific authors and genres, including literary conventions and evolution, the history and construction of the English language and techniques for literary analysis.
Historical coverage: Analyze key literary periods and works before 1890, with at least one course covering literature before 1603. 
Depth of study: Specialize in a literary period, genre or works within the context of gender and sexuality. Areas include Medieval Literature, Renaissance/Early Modern Literature, 18th and 19th Century Literature, 20th and 21st Century Literature, African Diaspora Studies, Postcolonial and Global Literatures, Literary, Critical, or Rhetorical Theory, Creative Writing, Composition and Studies in Writing, English Language and Linguistics, Film and Digital Studies and Gender and Sexuality Studies. Students may also propose their own area of study to their advisor.
Diversity: Consider literary context within the scope of ethnicity, gender and sexuality.
Along with these areas, you may continue to develop a specialization or explore additional topics through electives and are required to complete a research-based capstone project. 
For online students, the program blends asynchronous and synchronous courses, which may vary in length. No campus visits are required, and you may progress through the course sequence on a full- or part-time basis. 
Delivery
100% online
Calendar system
Semester-based
Typical program length
Varies
Typical course load
Varies if full time or part time
Accreditation
The University of Missouri is accredited by the Higher Learning Commission, one of six regional institutional accreditors in the United States.
Faculty spotlight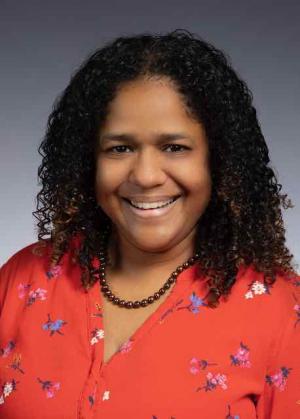 Dr. Harrison researches and teaches Caribbean literary and cultural studies, contemporary global Anglophone literature and mass culture of the African Diaspora. Her first book Difficult Subjects: Negotiating Sovereignty in Postcolonial Jamaican Literature was published by the Ohio State University Press in 2014, and her research has been published in various venues including Modern Fiction Studies, Small Axe, The Oxford Research Encyclopedia and The Los Angeles Review of Books.
Sheri-Marie Harrison, PhD
Associate Professor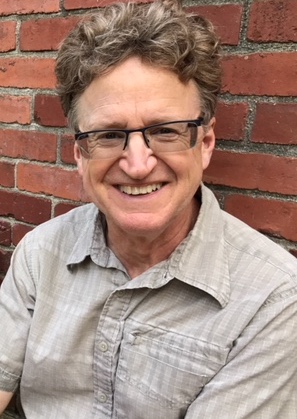 Dr. Kerwin teaches Shakespeare and early British poetry, as well as Irish literature, literature and medicine, world drama and fiction of immigration to America. His book Beyond the Body: The Boundaries of Medicine and English Renaissance Drama considers medical instability and Renaissance drama. He is a winner of several teaching awards including the William T. Kemper Fellowship for Excellence in Teaching.
William Kerwin, PhD
Associate Professor
Learn more about this program