Master of science
Our world has finite resources. As the Earth's population continues to increase, multiple overlapping concerns have emerged: how does society feed and support everyone and also preserve the environment with the amount of land and water present? To provide an answer and adapt to the growing need for sustainable business practices, agroforestry has taken off in the United States and overseas. The University of Missouri's (Mizzou) unique master of science in agroforestry degree program trains individuals with a background in agriculture, natural resources, urban planning, engineering, education, environmental science or a similar field on key practices and strategies for implementing these efforts.
Mizzou currently offers two formats: the on-campus program pairs this scope with a thesis, and the fully online, non-thesis degree accommodates working professionals interested in enhancing their knowledge and switching careers. As an alternative, consider supplementing your current job or degree with Mizzou's 12-credit, online agroforestry graduate certificate, which can serve as a pathway to the master's program.
Quick facts
Official name
Master of science in natural resources with an emphasis in agroforestry
Campus
University of Missouri-Columbia
Program type
Master's degree
Academic home
College of Agriculture, Food & Natural Resources | School of Natural Resources
Delivery mode
100% online
Accreditation
Higher Learning Commission
Credit hours
30
Estimated cost
$15,000.00
*This cost is for illustrative purposes only. Your hours and costs will differ, depending on your transfer hours, your course choices and your academic progress. See more about tuition and financial aid.
Why earn a master's degree in agroforestry?
As a practice gradually picking up steam, agroforestry involves integrating trees and shrubs into agricultural environments, including horticulture, crop growing and livestock management, to take advantage of their benefits, economically use the land and preserve it for future generations. Trees help manage carbon, draw in nutrients from deep in the soil, support pollination and provide shade for livestock. At the same time, they additionally offer a source of fruit and timber.
The online master's in agroforestry trains you to design and implement such landscapes. You'll be instructed in practices like forest farming, alley cropping, silvopastures, riparian buffers, urban food forests and windbreaks. You'll also examine agroforestry in broader economic, societal and land management contexts, with the long-term goals of preserving our world, its habitats and biodiversity, and creating more sustainable, resilient civilizations.
This interdisciplinary program also builds off Mizzou's history of pioneering agroforestry research. Our Center for Agroforestry opened in 1998 to advance and study these land practices. Today, faculty continue to spearhead related research or are involved in education, outreach and economic development efforts. The master's in agroforestry stands on this foundation and collaboration within the College of Agriculture, Food and Natural Resources. The online version allows professionals around the world access to this information to implement in their local communities.  
As a student enrolled in the online master's in agroforestry, you'll:
Learn more about sustainable land use, focusing related research and ecological principles to apply these practices 
Explore the latest topics and technologies in crop and farm systems
Understand how to integrate trees, crops and livestock to design multifunctional landscapes with specific products or services in mind
Acquire the technical competencies to consult and guide landowners, businesses and other organizations to create multifunctional, working landscapes based on diverse products, markets and farm income
Gain the skills to develop agricultural landscapes that improve soil, water and air quality, reduce carbon emissions, uphold biodiversity and conserve land and water habitats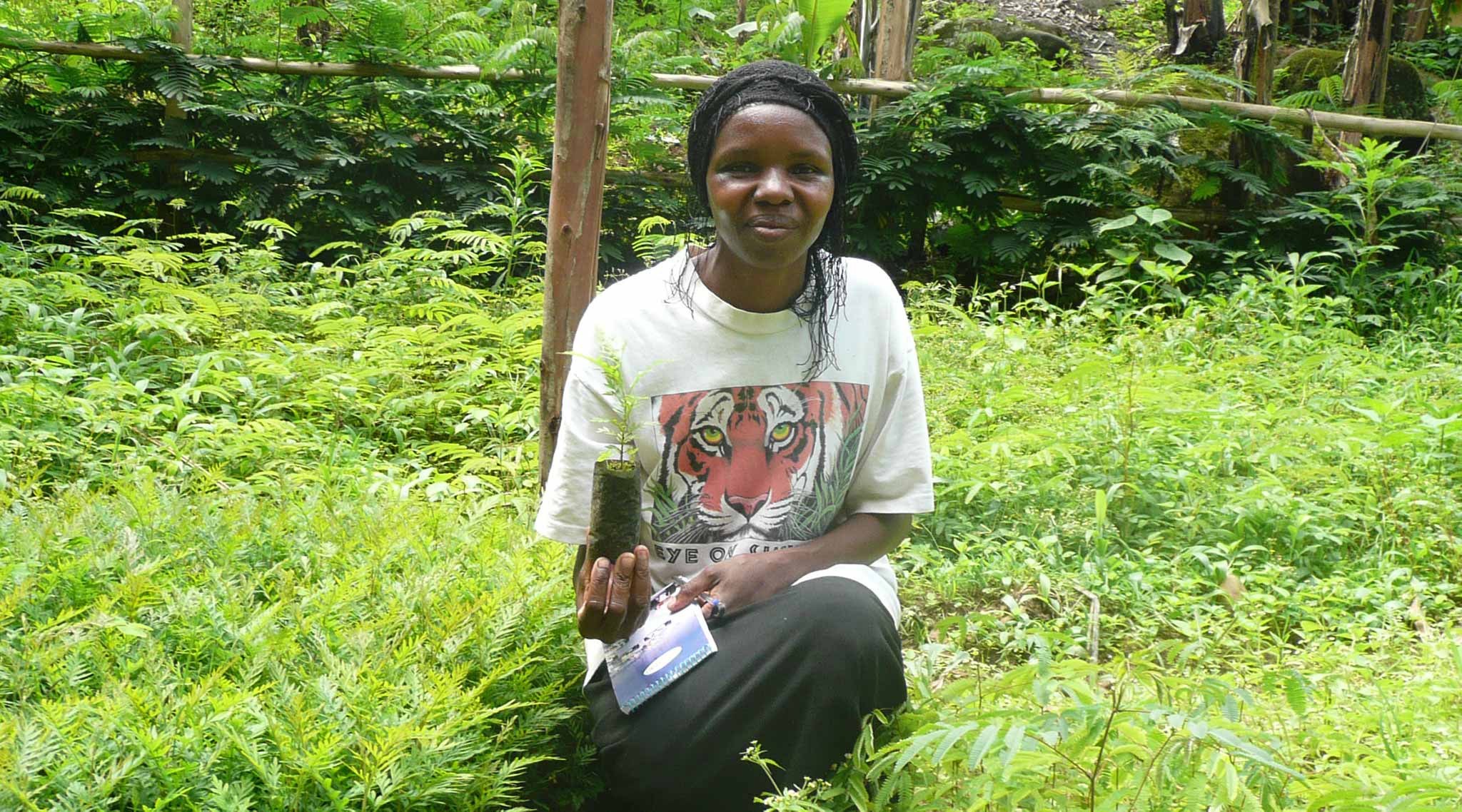 Career prospects
Between 2020 and 2030, the Bureau of Labor Statistics predicts steady demand for conservation scientists and foresters. Through positions in federal, state, local and private agencies and organizations, these professionals strive to preserve and better use land, water and natural resources, with sustainable practices increasingly shaping these approaches.
Potential job titles include:
Agriculture or food scientist
Conservation scientist
Environmental engineer
Environmental specialist
Geoscientist
Forester
Burning Glass Technologies. 2021. Salary numbers and employment growth numbers are based on models that consider advertised job posting salary, Bureau of Labor Statistics data and other proprietary and public sources of information for multiple occupations.
Employment growth
Burning Glass Technologies. 2021. Salary numbers and employment growth numbers are based on models that consider advertised job posting salary, Bureau of Labor Statistics data and other proprietary and public sources of information for multiple occupations.
Median salary
Program structure
The online master's in agroforestry is a 30-credit-hour, non-thesis program. Courses are divided among a 16-credit-hour core, a professional paper, electives and advanced subjects, and an optional three-credit-hour field internship.
Core courses focus on agroforestry theories, practices, adoption strategies and ecological principles, and explore where the field intersects with economics, policy and watershed restoration. You can then learn about an agroforestry discipline in more detail through courses covering conservation, biodiversity, water quality, livestock systems, statistics and more areas. 
The program is 100% online: no campus visits are required. Students with full-time jobs typically take one class each semester and finish the program in about three years. Students who take two classes each semester typically finish in two years.
Course work covers
Core and advanced courses introduce you to:
The biophysical, ecological, social and economic aspects of agroforestry
Designing, planning and implementing multifunctional agricultural landscapes based on data and other research
Hydrological processes for watershed management
Watershed restoration practices for improving water and soil quality
Addressing environmental issues with agroforestry
Using geographic information systems
Urban biodiversity and approaches to conservation and planning
Biodiversity in a commercial context
Quantitative and qualitative research methods
Leadership skills for agricultural education
Where economic and financial principles intersect with agroforestry
Delivery
100% online
Calendar system
Semester-based
Typical program length
2 years
Typical course load
2 classes per semester
Accreditation
The University of Missouri is accredited by the Higher Learning Commission, one of six regional institutional accreditors in the United States.
Faculty spotlight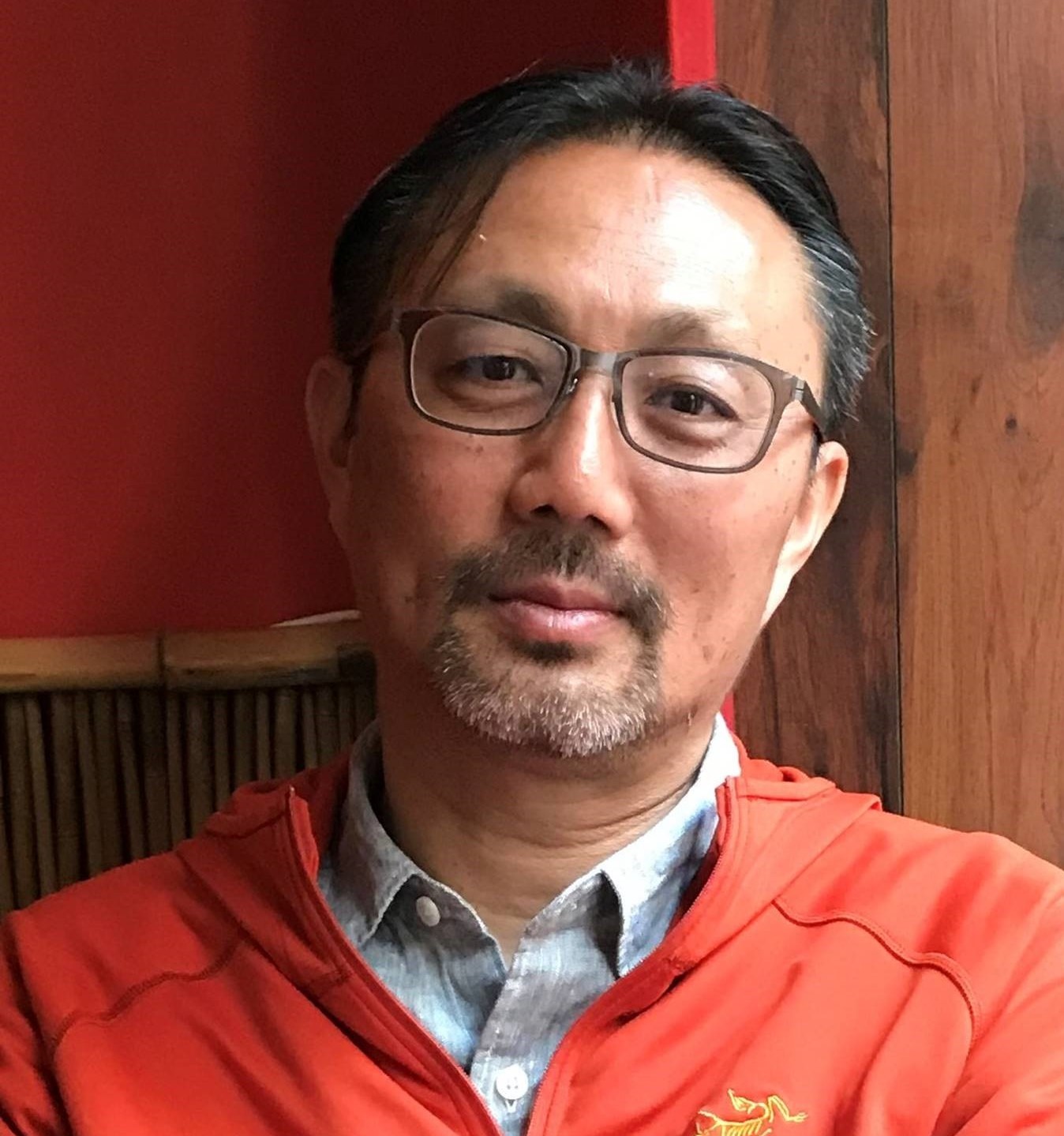 Chung-Ho Lin leads the bioremediation and natural products research programs at the Center for Agroforestry. His work explores the utilization of plants, bacteria and engineered enzymes for environmental remediation and development of bioeconomy. Dr. Lin's primary research focus includes the development of conservation and bioremediation strategies for the remediation of organic pollutants, the development of novel molecular, analytical and metabolomic techniques to characterize the fate and transport of human pathogens (e.g., SARS-COV2) and organic pollutants, identification of health-promoting and high-value natural products isolated from specialty crops and waste materials and their novel applications, and development of novel biocatalyst systems for environmental remediation and other industrial applications. The spin-offs from his translational research include Elemental Enzymes and Tiger Enzyme Solutions.
Chung-Ho Lin, PhD
Research Professor, School of Natural Resources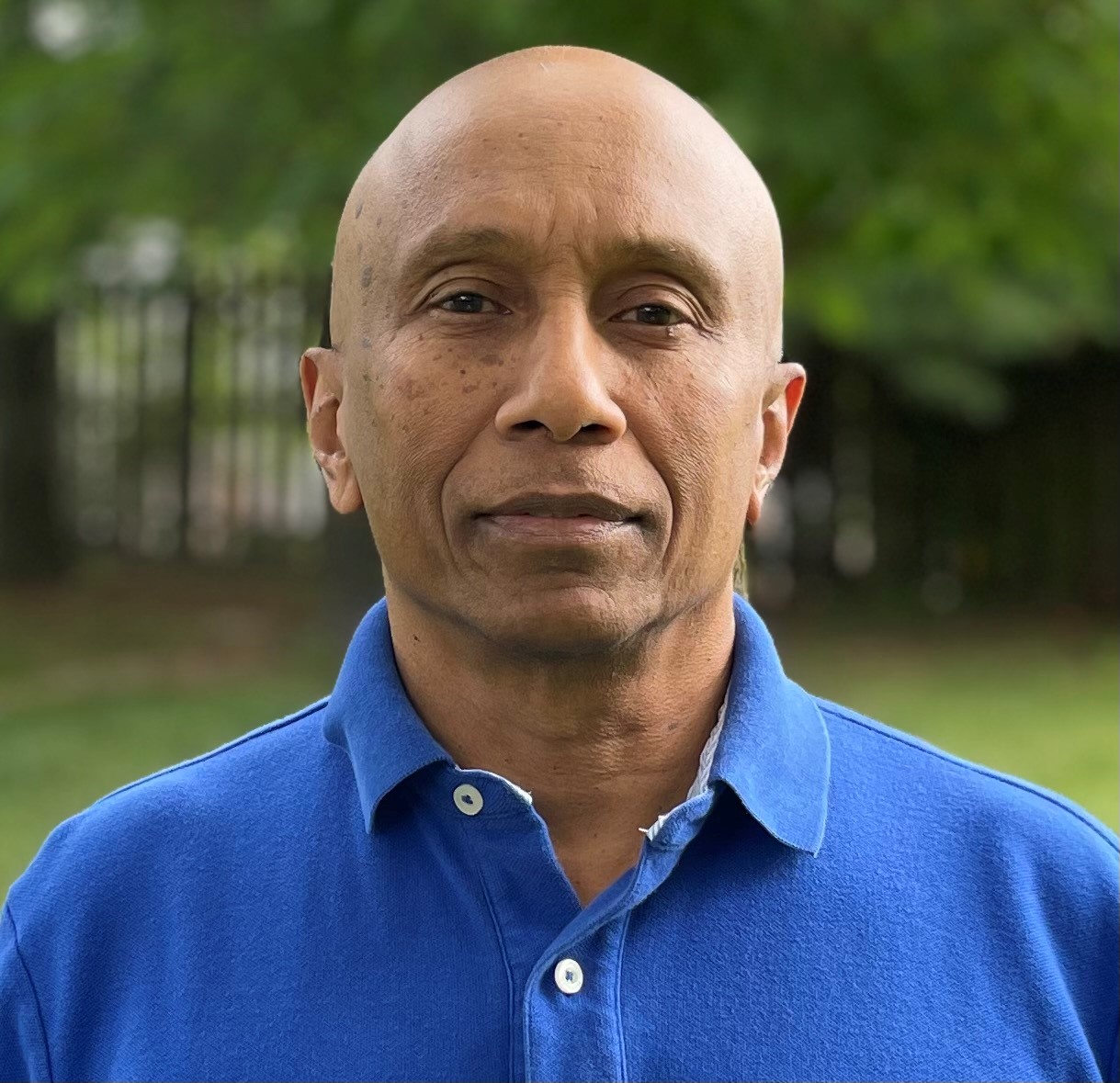 At the University of Missouri (Mizzou) Center for Agroforestry, Ranjith Udawatta's main research focus is to quantify the environmental and production benefits of agroforestry practices on crop and grazing watersheds. Dr. Udawatta evaluates the effects of conservation practices including cover crops, crop rotation, nutrient management and buffers on water quality and soil health parameters. His research is being conducted at Mizzou Research Centers, private landowner farms and Natural Resources Conservation Service locations.
Ranjith Udawatta, PhD
Research Professor, School of Natural Resources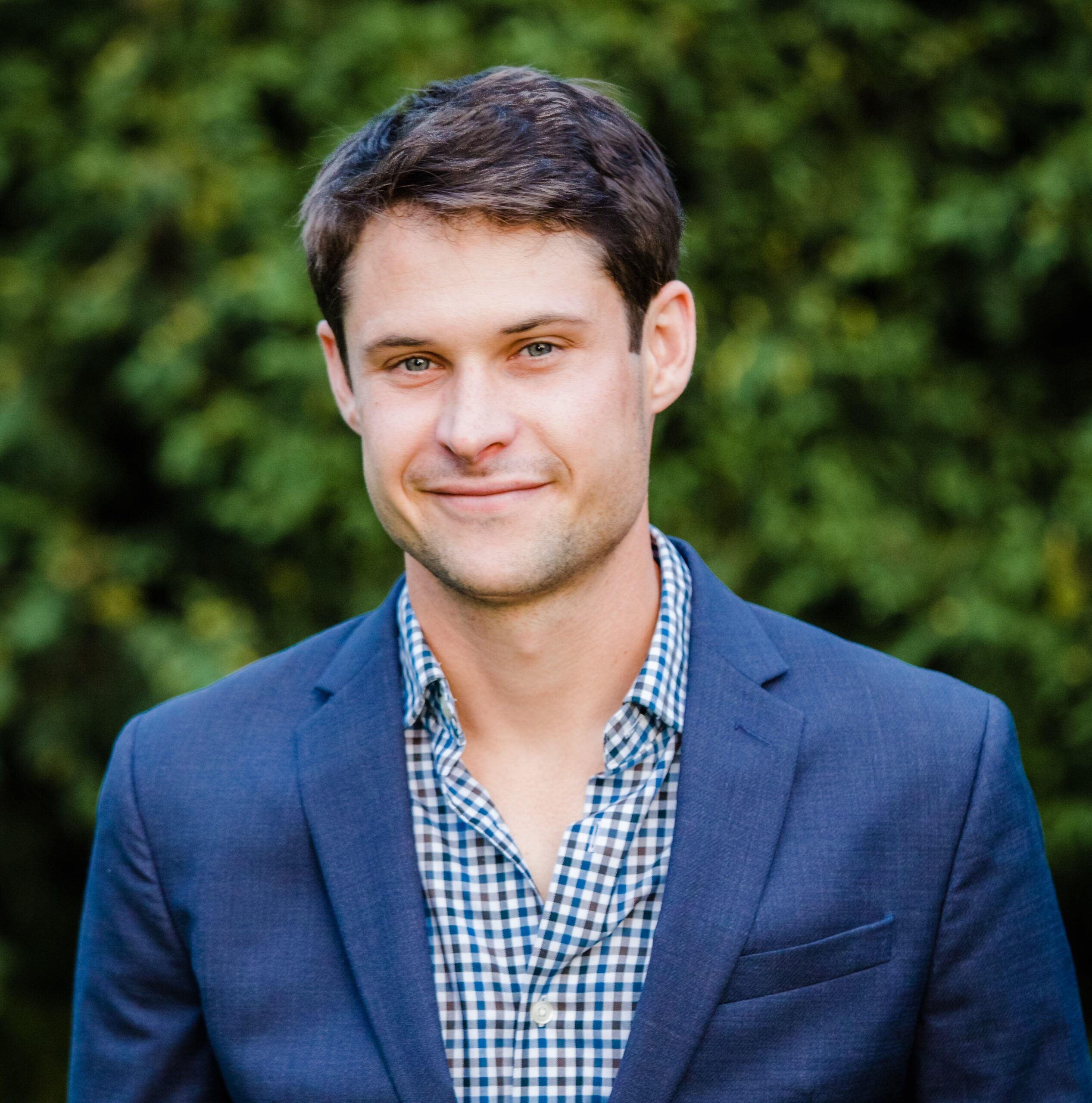 Ron Revord's primary research advances applied breeding programs for black walnut, Chinese chestnut and northern origin pecan within the University of Missouri Center for Agroforestry. Dr. Revord also collaborates with the Hybrid Hazelnut Consortium on their mission to broaden the cultivated range of hazelnut, using interspecific hybrids of Corylus americana and C. avellana. In partnership with the Missouri Department of Conservation, Revord's lab collaborates on efforts to collect and conserve Ozark chinquapin, with the near-term goal of characterizing and preserving the genetic diversity of remnant plants. He teaches Topics in Natural Resources: Clonal Horticultural Crop Breeding in the fall semesters.
Ron Revord, PhD
Assistant Research Professor, School of Natural Resources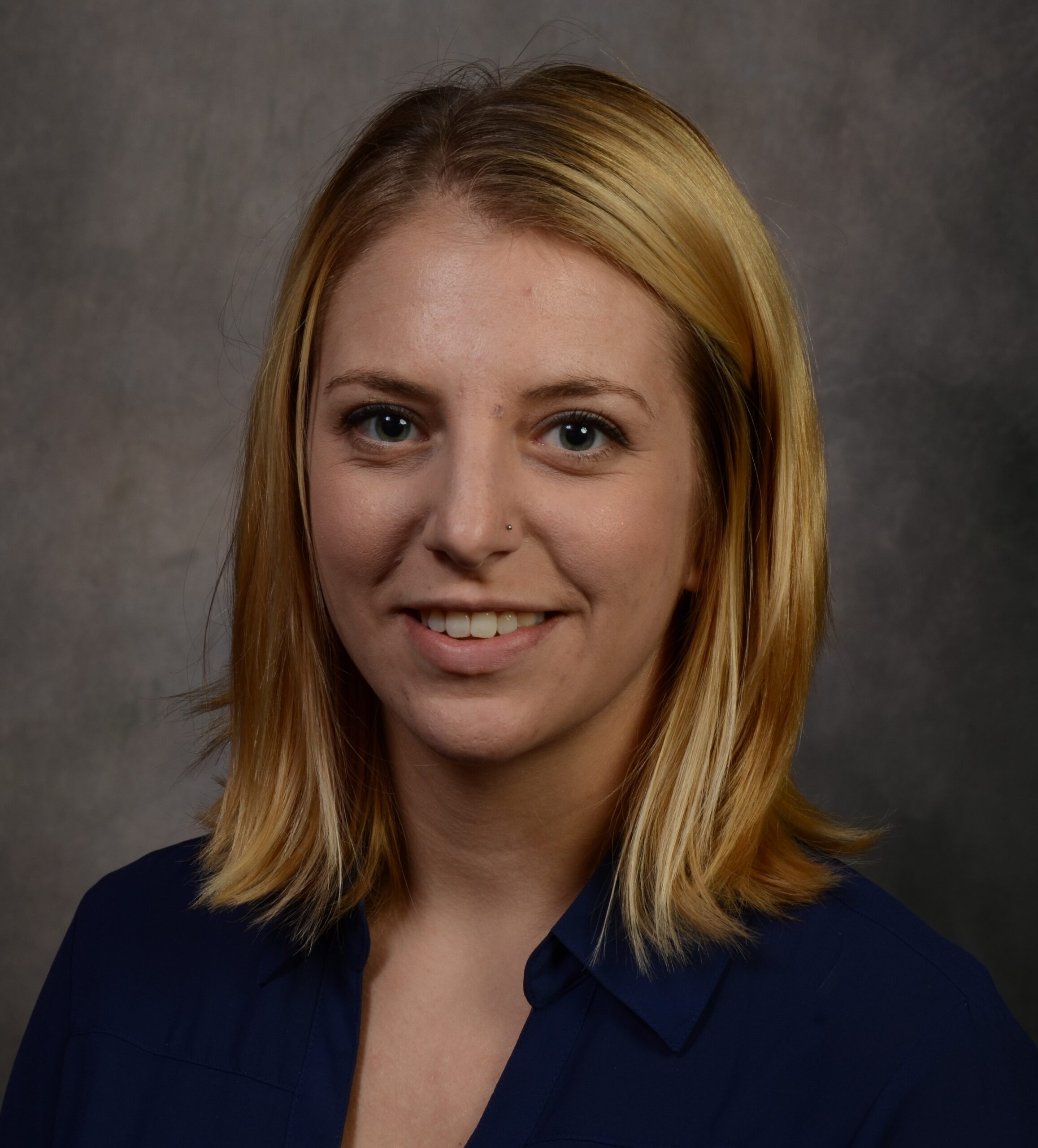 Ashley Conway leads a lab investigating intensive integrated tree-forage-livestock systems (silvopasture) to raise livestock sustainably. Dr. Conway's projects are focused on understanding livestock interactions with forage, crops and trees to better understand the logistical, economic, environmental and social dynamics of silvopasture systems in Missouri and the Midwest. She seeks to better understand how to optimize animal performance and nutrition using silvopastoral production practices while maintaining or enhancing ecosystem services and tree performance. A systems-level approach is used to measure animal performance, health and welfare, environmental impact and social factors associated with plantation silvopasture, managed woodland silvopasture and other types of integrated livestock systems. Additional work in forage quality, browse nutrient composition and alternative fodder species are also part of her work. Her goal is to develop scientifically-supported recommendations to producers to support silvopasture adoption.
Ashley Conway, PhD, PAS
Assistant Research Professor, School of Natural Resources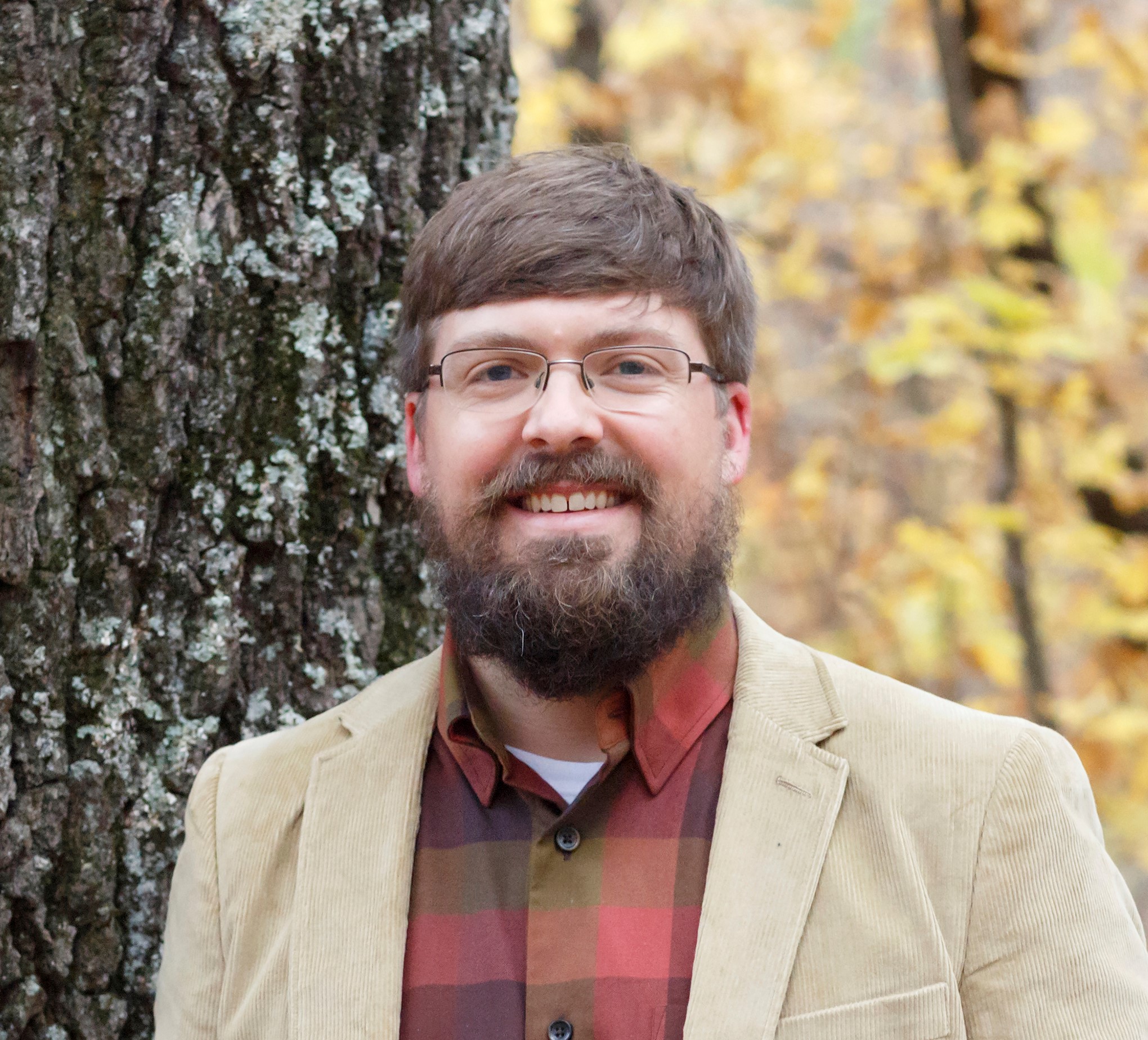 Ben Knapp has been a faculty member at the School of Natural Resources since 2012. Dr. Knapp's research focuses on developing silvicultural practices to address contemporary forest management issues, spanning topics that include the use of prescribed fire for woodland restoration, tree regeneration challenges in a variety of habitats and the effects of forest management on carbon dynamics. He has served as the superintendent of the University of Missouri's Baskett Forest, where he developed various programs focused on student success, including opportunities for professional wildland fire training certification and a maple syrup production program.
Ben Knapp, PhD
Associate Professor, School of Natural Resources and Interim Director of University of Missouri Center for Agroforestry
Learn more about this program