Get started with MU
Apply
Master of science
Design a more efficient world. The University of Missouri's (Mizzou) online master of science in civil engineering encourages you to not only imagine but direct the possibilities. This flexible, customizable program geared toward working professionals advances your knowledge of key subdisciplines, including structural mechanics, structural engineering and materials, geotechnical and geo-environmental engineering, environmental engineering, water resources engineering and transportation engineering. At the same time, emphasis on leadership and project management prepares you to take charge — whether that's guiding new developments or overseeing projects from proposals through completion and maintenance.
Within this vast scope, the online master's in civil engineering focuses highly on transportation design and planning. The program graduates innovation-minded professionals ready to rethink infrastructure, public transit and facility design and champion sustainability and is the first of its type in the state of Missouri.
These collective factors prepare students to sit for and receive one year of credit toward the Professional Engineer (PE) licensure exam.
About Mizzou's online master's in civil engineering
Society continues to change. Yet, as populations grow, industries evolve and sustainability influences how we get around, infrastructure and transportation networks remain stuck in a different era.
Mizzou's online master's in civil engineering with a transportation engineering focus equips you to lead and direct this shift. As government and private entities rethink transportation networks, road and highway design, building lifespan and operations, civil engineers with this skill set shape the conversation through new systems, material exploration and an understanding of environmental impact.
Toward this goal, the program:
Positions you to design more efficient and sustainable transportation networks in urban and rural areas
Highlights the relationship between various civil engineering subdisciplines and where they overlap with environmental science
Trains you to develop solutions and solve problems using a mix of mathematics, science and engineering principles
Exposes you to current civil engineering tools and related topics in transportation planning and development
Examines the economics, policies, systems, human factors and operations influencing civil engineering projects
Equips you to make more informed, data-based decisions concerning materials, design and sustainability
Takes a forward-looking perspective at the transportation industry, preparing you to analyze and account for environmental preservation and population growth and ultimately launch more intelligent systems
Covers leadership and management skills essential for engineering professionals
Quick facts
Official name
Master of science in civil engineering
Campus
University of Missouri-Columbia
Program type
Master's degree
Academic home
College of Engineering | Department of Civil and Environmental Engineering
Delivery mode
100% online
Accreditation
Higher Learning Commission
Credit hours
31
Estimated cost
$20,150.00
*This cost is for illustrative purposes only. Your hours and costs will differ, depending on your transfer hours, your course choices and your academic progress. See more about tuition and financial aid.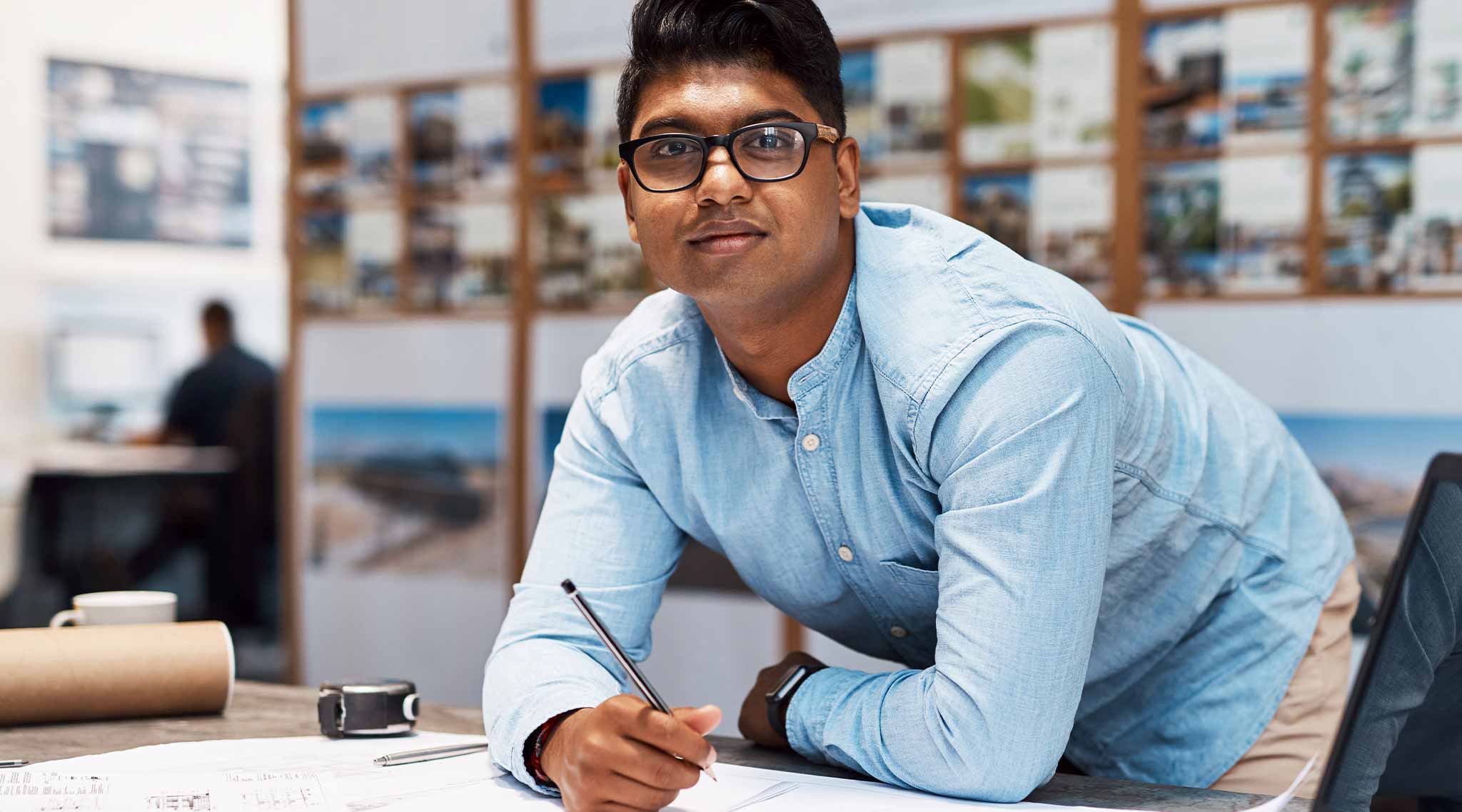 Career prospects
Drive change through innovation and sustainability in government, nonprofits or industry while showing you have the vision to advance into leadership. Reflecting steadily growing demand, the Bureau of Labor Statistics predicts 5% more roles for civil engineers through 2032, including in transportation and other sectors.
Potential job titles include:
Senior environmental scientist
Senior transportation/environmental engineer
Senior transportation planner
Placement rate for graduates of the on-campus MS program in the recent five years.
Graduate placement rate
Burning Glass Technologies. 2021. Salary numbers and employment growth numbers are based on models that consider advertised job posting salary, Bureau of Labor Statistics data and other proprietary and public sources of information for multiple occupations.
Median salary
Program structure
Mizzou structures the online master's in civil engineering as a 30-credit-hour, non-thesis program with no on-campus visits required. Students select from higher-level courses across related subdisciplines to plan out their degrees and fulfill requirements. In addition to subjects designed to fit around a working professional's schedule, all students complete and present a three-credit-hour project approved by their adviser.
Subject areas
Depending upon how you choose to structure the online master's in civil engineering, course work exposes you to advanced subjects in:
Air pollution
Chemistry of natural waters
Hydraulics
Urban transportation data science
Pavement materials and design
Transportation geography
Transportation planning and models
Review all requirements for the online master's in civil engineering.
Delivery
100% online
Calendar system
Semester-based
Typical program length
3 years
Typical course load
1 or 2 classes each semester
Accreditation
The University of Missouri is accredited by the Higher Learning Commission, one of six regional institutional accreditors in the United States.
Faculty spotlight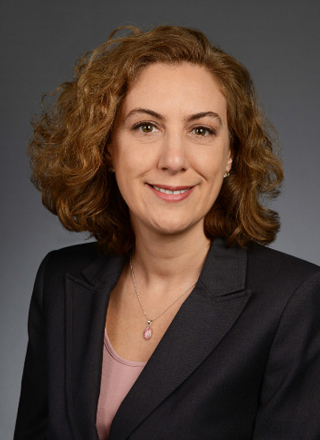 Maria Fidalgo is an associate professor in the Civil and Environmental Engineering Department. She earned her bachelor's degree in chemical engineering from the Instituto Tecnologico de Buenos Aires in 1995 and her master's and doctorate degrees in civil and environmental engineering from Rice University in 2001 and 2004, respectively.
Maria Fidalgo, PhD
Associate Professor, Director of Graduate Studies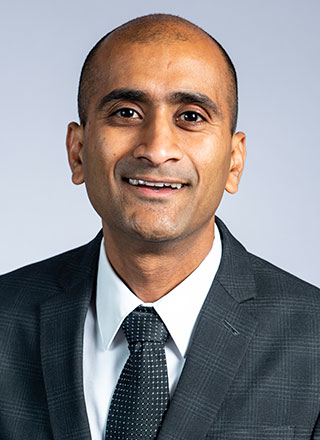 Praveen Edara is the department chair and professor in the Civil and Environmental Engineering Department at the University of Missouri. He teaches and conducts research in the areas of traffic operations, intelligent transportation systems, geometric design and traffic safety. His research has been supported by various US agencies including, NSF, US DOT, NAS, state DOTs, and local governments. His current research focuses on generating artificial realistic crash datasets, examining safety through naturalistic driving study data, assessing disaster resilience, investigating alternative intersection designs, and developing virtual and augmented reality modules to train the transportation workforce. He is a registered professional engineer in Missouri and a certified professional traffic operations engineer.
Praveen Edara, PhD, PE
Professor, Department Chair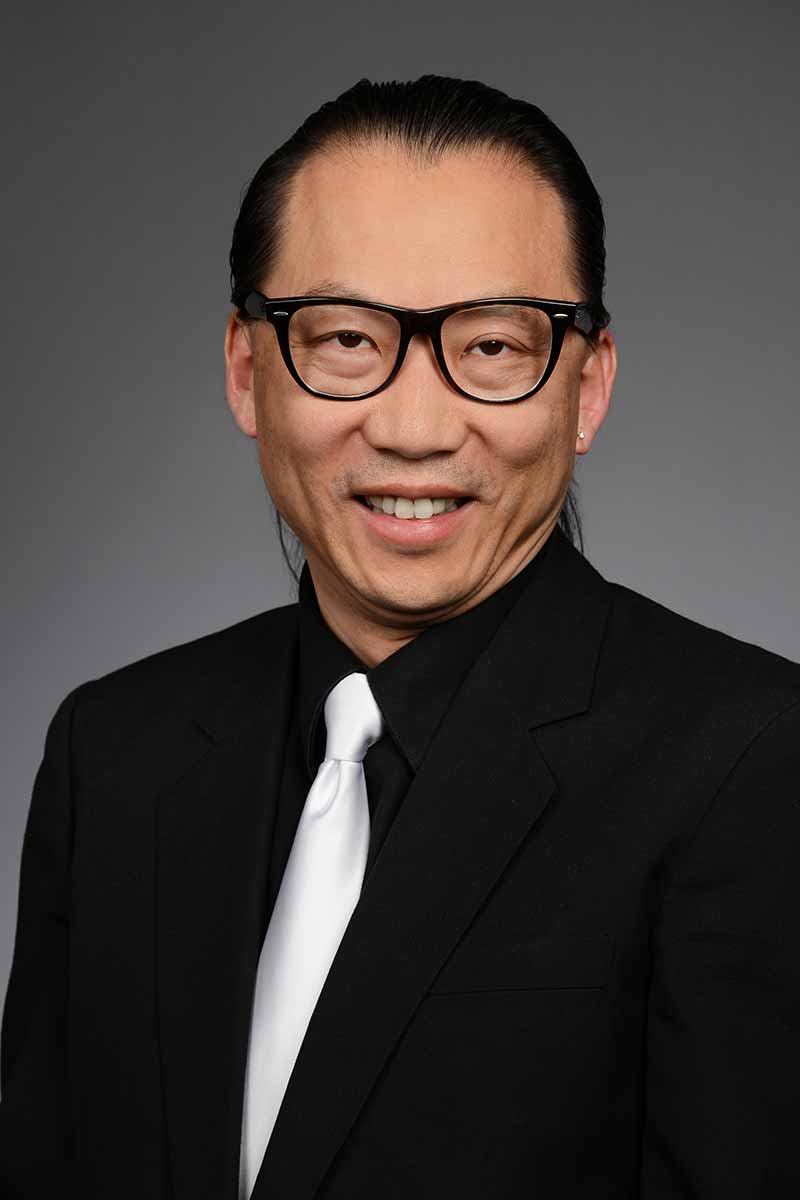 Carlos Sun is a Kemper Fellow, a professor in the Civil Engineering Department and an adjunct in the Electrical and Computer Engineering Department. His research interests include smart cities, sustainable transportation modes, safety, autonomous vehicles, work zones, construction management, airports, ridesharing, and legal and policy issues. He won the Researcher of the Year award from the Missouri Department of Transportation and the Best Research Award from Intelligent Transportation Society of America with PATH. He has received funding from the National Science Foundation, the Transportation Research Board (NCHRP, ACRP), the U.S. Department of Education, the Federal Highway Administration, the Missouri Department of Transportation and other state departments of transportation. He is a registered professional engineer and licensed attorney in Missouri.
Carlos Sun, PhD, PE, JD
Professor, CEE; Program Director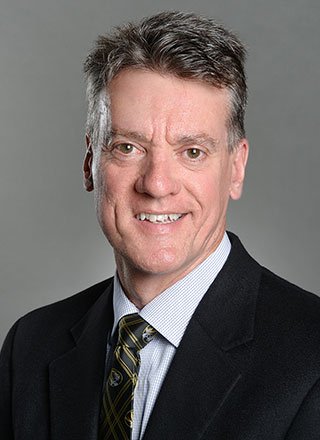 Bill Buttlar is the Glen Barton Chair in Flexible Pavement Technology in the Civil and Environmental Engineering Department at the University of Missouri, where he oversees the Missouri Asphalt Pavement and Innovation Lab (MAPIL), funded in part by the Missouri Asphalt Pavement Association. Between 1996 and 2016, Buttlar served as professor of civil and environmental engineering at the University of Illinois at Urbana-Champaign and held the title of Narbey Khachaturian Endowed Faculty Scholar and Associate Dean. He has more than 300 publications in the area of asphalt materials and pavements and more than 75 invited presentations and keynote lectures.
Bill Buttlar, PhD, PE
Glen Barton Chair in Flexible Pavement Technology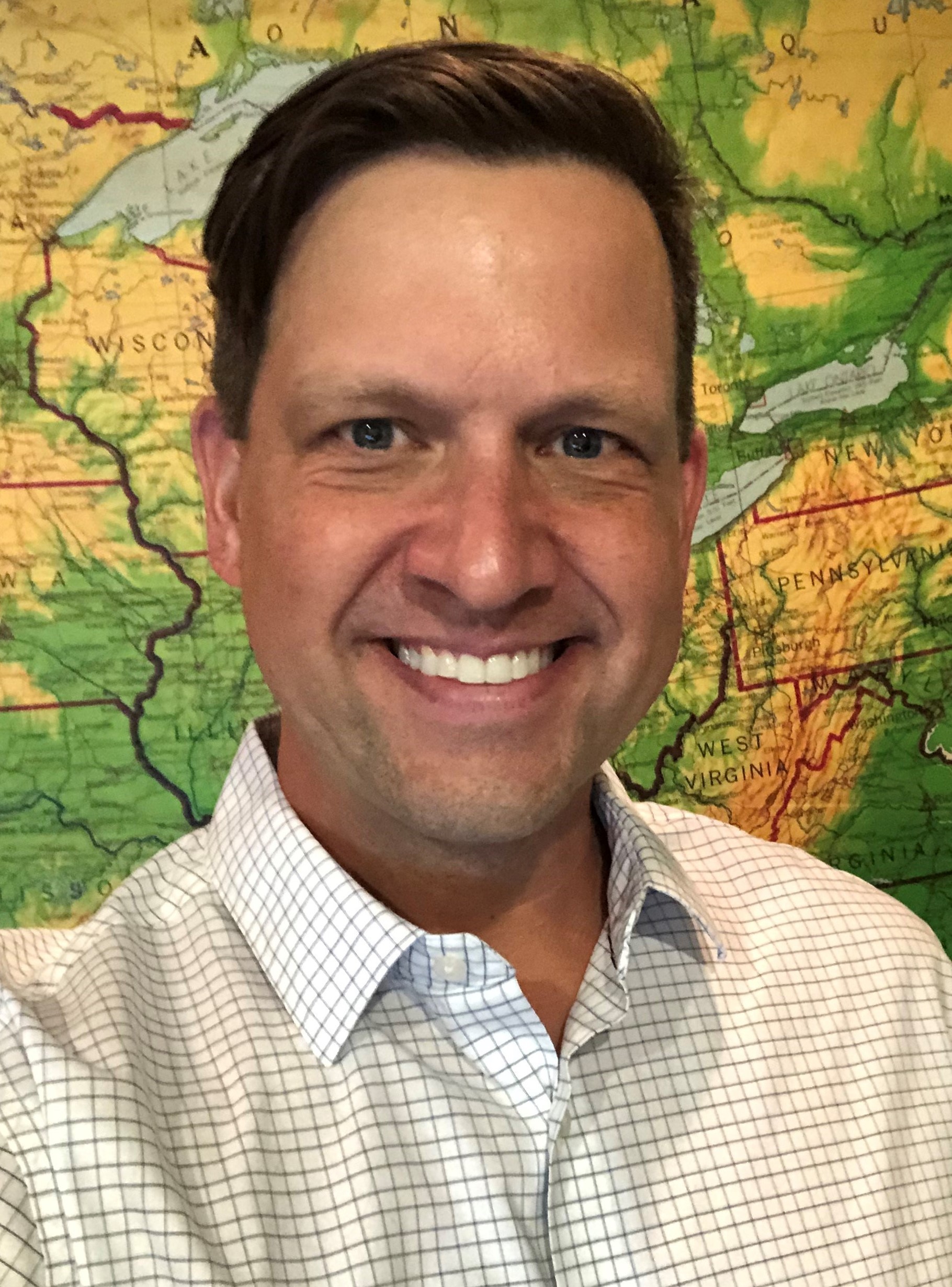 Tim Matisziw is an associate professor at the University of Missouri with a joint appointment in the Department of Geography, the Civil and Environmental Engineering Department and the University of Missouri Informatics Institute. He is also the director of the United States Geospatial Intelligence Foundation accredited Geospatial Intelligence Certificate program (graduate and undergraduate) at MU. Matisziw has led research teams in a wide range of areas such as infrastructure interdiction and vulnerability assessment, network design and performance modeling, target identification and tracking, modeling complex systems, facility siting, among others.
Tim Matisziw, PhD
Associate Professor
Learn more about this program