Overview
Big data is transforming the marketplace, revolutionizing how businesses and industries of all types make decisions and progress forward. Years ago, companies and organizations may have examined competitors in a limited capacity, attended trade shows for insights or conceptualized a new strategy without input from their customer base. Now with the expanse of information available, consumer interests and behavior are transparent, industry microtrends are no longer a mystery and the success of a new effort or project can be assessed and retooled early on with no guesswork or gray areas. 
Data scientists and analytics professionals are fueling this change, advancing industries with their skills and communicating raw numbers into presentations and visualizations that drive business strategy. As all industries benefit from harnessing and unlocking the ever-increasing amount of structured and unstructured data available, the Graduate School at the University of Missouri helps existing professionals tenaciously lead the way with our flexible and career-enhancing online master of science in data science and analytics degree, a 34 credit–hour program based on the continuously evolving applications of data science that equip you with the tools and technologies to make a greater impact in your role or industry. 
As a professional, you've been fascinated by data—not only the numbers themselves but their meanings, implication and influence they can have in shaping operations. Because all businesses—from forward-thinking entrepreneurs seeking to launch a game-changing product or service to multinational corporations striving to grow in the right areas—benefit from professionals with a sophisticated understanding of data analytics, Mizzou embraces all individuals regardless of experience or background looking to take their career up a level and become the innovator who tackles complex issues, defends their solutions with quantitative metrics and derives such results using the most up-to-date practices and methodologies. 
This master's program in data science and analytics gets you there while helping you acquire key hands-on experience that you can apply in your career. Our rigorous core curriculum begins with a broad introduction to widely applied concepts and advanced big data analytics tools and techniques integral to solving tomorrow's challenges. Then, to focus your degree toward your goals and objectives, you'll select an emphasis area to refine your skills toward industry-specific data issues and applications. Through a capstone project and case study, you'll apply your knowledge while receiving guidance and mentorship from faculty and industry professionals. 
Quick facts
Campus
University of Missouri
Program type
Master's degree
Academic home
Graduate School | MU Institute for Data Science and Informatics
Delivery mode
Blended, some campus visits required
Accreditation
Higher Learning Commission
Credit hours
34
Estimated cost
$37,877.70
*This cost is for illustrative purposes only. Your hours and costs will differ, depending on your transfer hours, your course choices and your academic progress. See more about tuition and financial aid.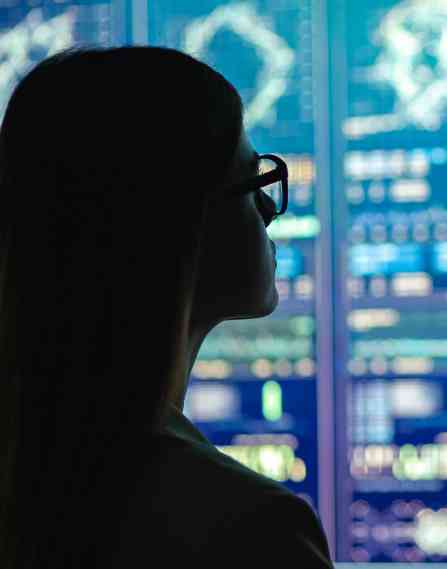 Career prospects
No two data analytics careers will be identical. Mizzou opens the doors to these possibilities by letting you customize your master's degree toward where you see yourself. Through this future-looking perspective, our program takes a holistic and practical approach based on the data science lifecycle—raw data through achieving meaningful business intelligence for consumers and stakeholders via effective, engaging storytelling. You won't be someone who simply digs up and reports on numbers. Instead, our program trains you on the latest techniques in data collection and cleansing information, developing persuasive analysis and visualizations, utilizing predictive analytics via machine learning, and real-world applications of your knowledge. 
To embrace the opportunities out there and unleash your full potential, the master's in data science and analytics program:
gets you envisioning your success through real-world applications of state-of-the-art data science tools and techniques to solve industry, academic, and/or business data and decision-making challenges and provide predictive insights;
prepares you for the workforce by covering the ethics and security mechanisms essential to protecting large-scale data collections that contain sensitive and critical information;
equips you to conduct large data analysis through a comprehensive understanding of modern data analytics, statistical analysis, predictive analytics, visualization tools, database systems, database design and information retrieval techniques used across industries; and  
helps you engage and spark curiosity in others by honing your communication skills via a variety of visualization and presentation methods.
Bureau of Labor Statistics, U.S. Department of Labor, Occupational Outlook Handbook, 2016-17 Edition, Computer and Information Research Scientists
Employment growth
Bureau of Labor Statistics, U.S. Department of Labor, Occupational Outlook Handbook, 2016-17 Edition, Computer and Information Research Scientists
Median salary
Potential career paths
Mizzou intends for you to go forth and flourish in your current or desired industry. With new skills to not only solve problems but envision new solutions, this degree equips you for positions as an:
Program structure
A blended format lets you unlock your success on your own terms. You'll take fully online courses and then attend a one-week executive session in the spring, where you'll work with the program's passionate, enterprising faculty members.
While the program is semester based, you'll take eight-week modular core courses before moving onto your emphasis. 
Course work covers
This online master's program is structured as follows:
Core courses: Discover the statistical and mathematical foundation of data analytics. Illuminating the rest of the program are courses in applied machine learning, Big Data, visualization for high-dimensional and high-volume data, information ethics and database design.
Emphasis: Three courses slated as electives provide insight into industry-specific applications of data analytics. You'll accelerate your skill set by receiving training and an understanding of problems you could face on the job. 
Capstone and case study: For eight weeks during the summer, you and other online students will collaborate with faculty members and industry professionals to analyze and glean insights from large data sets while using Mizzou's higher-level technology and techniques. 
Delivery
Blended, some campus visits required
Calendar system
Semester-based
Typical program length
2 years
Specialize your degree while acquiring knowledge to grapple with common industry challenges through one of five different emphases:
Accreditation
The University of Missouri is accredited by the Higher Learning Commission, one of six regional institutional accreditors in the United States.
Learn more about this program