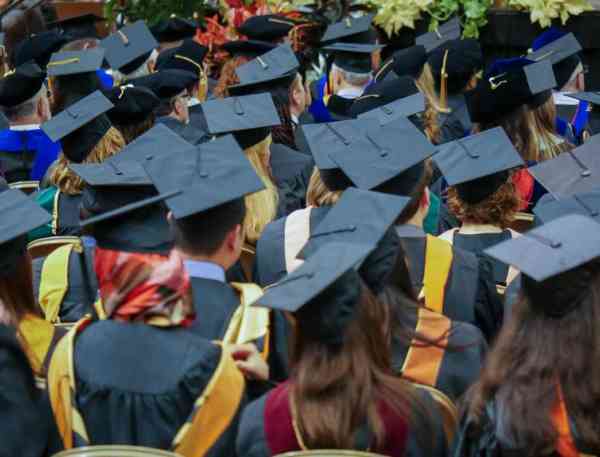 MU's online commencement ceremony celebrates the accomplishments of more than 300 students who have completed their undergraduate, graduate and education specialist degrees online. The website features remarks from campus officials and keynote speaker Mizzou alumnus Kevin Gralen, BS BA '84.
Gralen, who came to Mizzou from Parkway Central High School in St. Louis, worked in sales and marketing at IBM and Siemens, and later moved into the Internet start-up business, including fantasy sports sites. His most recent venture, called ShopTab, evolved after Gralen noticed a business opportunity to serve vendors through Facebook.
Gralen lives in Phoenix with his wife, MJ, BS BA '88, and daughter, Addison. He visits MU annually and serves on the Trulaske College of Business Entrepreneurship Alliance Advisory Committee.
Gralen attributes his success to relationship building. "It's unbelievably important to make personal connections in life, whether that means in-person or through an online opportunity like one of these degree programs," Gralen said. "The networks you develop will make your life richer, and these graduates are now part of a big network that I hope they continue to tap into."
In addition to the remarks from Gralen, the virtual "Pomp and Circumstance" experience features speeches by several campus leaders including Provost Brian Foster, Vice Provost Jim Spain, Graduate School Dean George Justice and Mizzou Alumni Association Executive Director Todd McCubbin.
Master of Education candidate Trisha Carney, Lee's Summit, Mo., values the online ceremony because she is not able to be on campus this weekend. "What a neat idea," she said. "I appreciate the effort from MU to recognize our work and to showcase that online." Carney's focus was Literacy Education, and she hopes to use the degree to move into post-secondary teaching.
"Mizzou Online is excited to present the virtual commencement site for the online graduates, their friends and family, and all MU alumni," says Kim Siegenthaler, co-director of Mizzou Online. "The videos, photos and guest book messages are, in effect, a touchstone that reflects the spirit and dedication of these graduates who've accomplished so much."
No matter where you are located - you can "attend" the ceremony right now, post a congratulatory note on the guest book page and read inspiring messages written by others.