Transformation that lasts is change that happens together. At Missouri Online, you will work toward your boldest dreams alongside a team of equally driven, equally brilliant classmates. You will be equipped and empowered by a family of instructors who will inspire you with their insights, challenge you with their questions and fuel your achievement by focusing on your future.
Exceptional peers
With high-achieving classmates from around the world, you might learn just as much from their diverse perspectives as you do from your textbooks.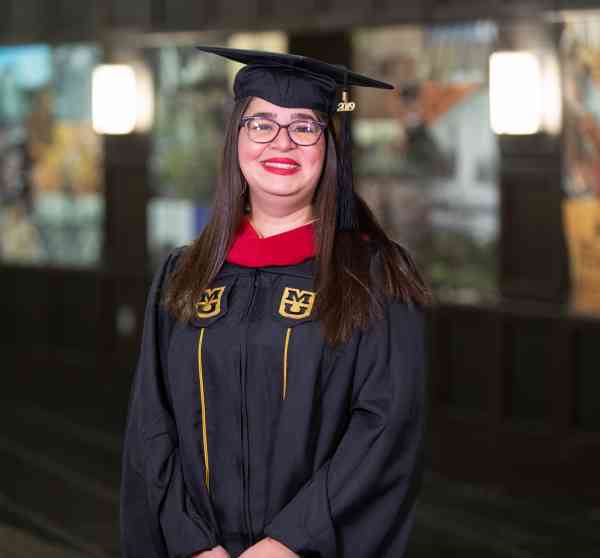 What I really enjoyed about pursuing my degree was that I got to interact with all the professionals in other areas through the classes that we had online.
Master's in journalism, media management '19
Intentional community
Even if you're the only one in the room, you're never learning alone. We've built an online learning space that fosters strong connections with your peers, your professors and the entire Missouri Online community.
Dedicated instructors
Your professors are deeply invested in your success. They understand the unique needs of online students, and are ready to dedicate all the time you need to thrive, from fully understanding the subject matter of your courses to navigating student life.
Inspiring conversations
Through discussion forums — and other unique online tools — you will continually be in dialogue about everything you are learning and experiencing. The relationships you form will become more than a network of support, they will become friendships and connections that will empower your next steps long after your courses end.
Your Missouri Online team
We have been at the forefront of online education for a long time, and our team members know the four UM System universities inside and out. If you need anything, we can guide you to the right resource.
Commencement
When you have earned your degree, it's time for you, your instructors and your peers to celebrate together. You'll be invited to attend commencement on your university's campus. At the end of it all, you'll earn your degree from your UM System university and your diploma will reflect that.
Alumni
After you graduate, the support doesn't end. Each UM System university offers unique benefits and engagement opportunities for alumni: