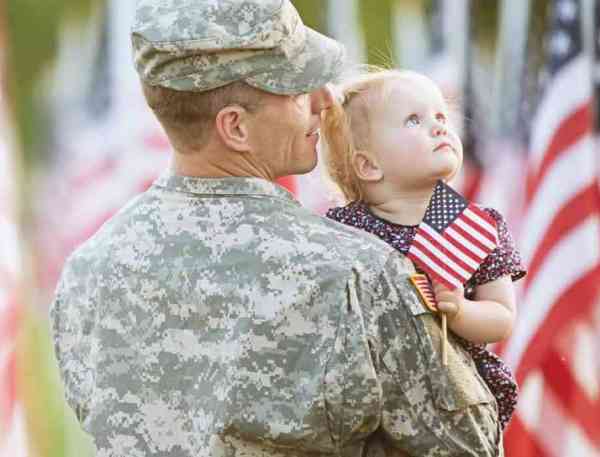 For the sixth-consecutive year, the University of Missouri has been awarded the Military Friendly® school title by Victory Media, a media company specializing in information for military personnel transitioning to civilian life. The list honors the top-20 percent of colleges, universities and trade schools in the country that are doing the most to embrace America's military service members, veterans and spouses as students and ensure their success on campus.
From veterans of the Spanish-American War to current military personnel, countless service men and women have attended and graduated from Mizzou.
"MU was one of the first schools in the nation to create a full-service, one-stop shop to help our veterans transition from the military to the classroom," said Carol Fleisher, director of the MU Veterans Center. "We are very pleased to receive this award and to be recognized for our work in assisting our veterans."
In 2008, MU became one of four universities in the nation to have a full-service Veterans Center for student veterans, military personnel and employee veterans. The center has taken the lead in facilitating veterans' transitions to and from active duty and from the military to academia.
At the start of the fall 2014 semester, Mizzou had more than 350 veterans enrolled. In addition, the MU Veterans Center serves dependents of veterans, taking the total number of students served by the Veterans Center to nearly 700.
Availability of online courses and degrees also makes MU a good choice for the military. More than 90 degree and certificate programs are available entirely or partially online.
"It's the breadth of online options we offer that gives active duty, on-base personnel and veterans so much from which to choose," said Kim Siegenthaler, director of Mizzou Online. "Because Mizzou's online courses are taught by the same faculty who teach on the MU campus, graduates are earning a respected credential. Plus, the format of online courses allows students the flexibility they need to meet family and work commitments."
The Military Friendly Schools® media and website feature the list, interactive tools and search functionality to help military students find the best school to suit their unique needs and preferences. The schools on this year's list have world-class programs and policies for student support on campus, academic accreditation, credit policies, flexibility, and other services for those who served.
"Inclusion on the 2015 list of Military Friendly Schools® shows Missouri's commitment to providing a supportive environment for military students," said Sean Collins, Vice President at Victory Media and a nine-year Navy veteran. "The need for education is growing and our mission is to provide the military community with transparent, world-class resources to assist in their search for schools."
For more information about the MU Veterans Center and its services, visit the Student Veterans Resource & Support Center.