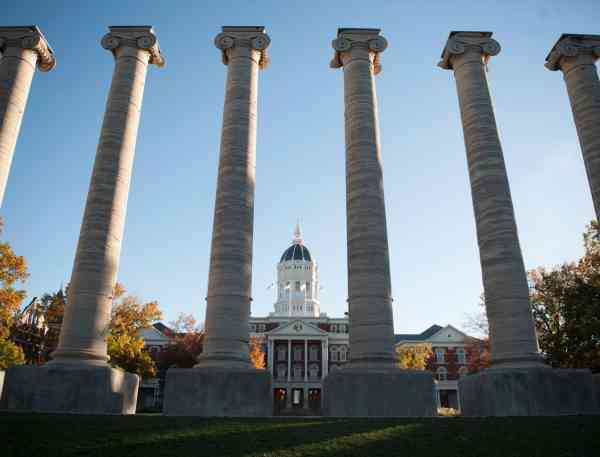 The University of Missouri recently received three honors from higher education organizations. The awards recognize two MU instructors and a degree program for their accomplishments in online learning.
"These honors recognize that Mizzou faculty are leaders in developing online curricula," said Jim Spain, interim vice provost for e-Learning at the University of Missouri. "The quality of instruction and the focus on student learning outcomes are the result of the faculty like these award recipients who are constantly working to effectively use instructional technology."
Excellence in Teaching: Shawna Strickland, Respiratory Therapy
The University Professional and Continuing Education Association (UPCEA) Central Region recognized Shawna Strickland, clinical associate professor of Respiratory Therapy in the University of Missouri School of Health Professions, with the award for Excellence in Teaching at its September conference.
The award recognizes instructors for outstanding teaching and mentoring while delivering creative and innovative curriculum. Strickland teaches multiple clinical courses each semester in the respiratory therapy focused bachelor of health sciences online completion program and also serves as the program's faculty coordinator.
"We are so proud of Dr. Strickland and the leadership and innovation she has brought to the School of Health Professions and its students," said Richard Oliver, dean of the School of Health Professions. "This honor from UPCEA is formal recognition of the outstanding teaching and mentoring Dr. Strickland brings to the program and the school. This critical program is changing the standard of education in respiratory therapy and Dr. Strickland deserves much of the credit for this impressive accomplishment."
Mature Program Award: School of Information Science & Learning Technologies,
Educational Technology Master's Degree
MU's School of Information Science & Learning Technologies also was recognized by the UPCEA Central Region for its Educational Technology Master's Degree. The Outstanding Mature Program Award lauds for-credit online programming that has made sustained contributions to higher education in the form of impactful change in its associated industry.
The Educational Technology master's program has been helping teachers and school personnel incorporate technology into their classrooms since 1999. The program was one of the first fully online degree programs offered by Mizzou. The program's scope has evolved over the years and now teachers can pursue their master's or education specialist degrees in one of three areas: technology in schools, learning systems design and development, or online educator.
"The MU College of Education is pleased to be recognized for its continued focus on improving the use of technology in classrooms," says Daniel L. Clay, dean of the MU College of Education."Dr. John Wedman and his team have done an outstanding job building a strong program that encourages collaboration between educators. These teachers embrace becoming students again as they exchange best practices with their colleagues across the United States and in other parts of the world."
Helen Williams Award for Outstanding Course: Matthew Gordon, English
Matthew Gordon, associate professor of English in the Department of English, was honored by the Association for Distance Education and Independent Learning (ADEIL) with the Helen Williams Award for Outstanding Courses. Gordon's English 4610: History of the English Language is an online, self-paced course and features video, animated slide decks, engaging commentary and detailed instructor feedback.
This ADEIL recognition is named for Helen Williams, a distance education pioneer from the University of Iowa. The award recognizes the accomplishment of the course instructor, author and course developer in creating exemplary courses that focus on student learning outcomes and overall design and content.
"Professor Gordon is well ahead of his time in developing not only an online course but one at the advanced level. This is a boon to the curriculum offered by the College of Arts and Science," said Michael O'Brien, dean of the college.