Mizzou
Get started with Mizzou
Apply
Overview
The rise of online education creates a challenge to make learning more engaging. Serious games and simulations are a growing area of education that aims to meet this need. Are you ready to rise to the challenge?
Mizzou's online graduate certificate in serious game and simulation design provides educators and educational game developers with strong instructional design skills — and sets graduates apart from their peers. The unique program offers newly developed courses, hands-on training and internship opportunities through ADROIT, a studio at Mizzou that develops serious games with grant funding. 
The School of Information Science and Learning Technologies (SISLT) is a proud member of the iSchools consortium, an international coalition of leading information schools.
Quick facts
Official name
Graduate certificate in serious game and simulation design
Campus
University of Missouri
Program type
Graduate certificate
Academic home
College of Education | School of Information Science and Learning Technologies
Delivery mode
100% online
Accreditation
Higher Learning Commission
Credit hours
16
Estimated cost
$7,415.20
*This cost is for illustrative purposes only. Your hours and costs will differ, depending on your transfer hours, your course choices and your academic progress. See more about tuition and financial aid.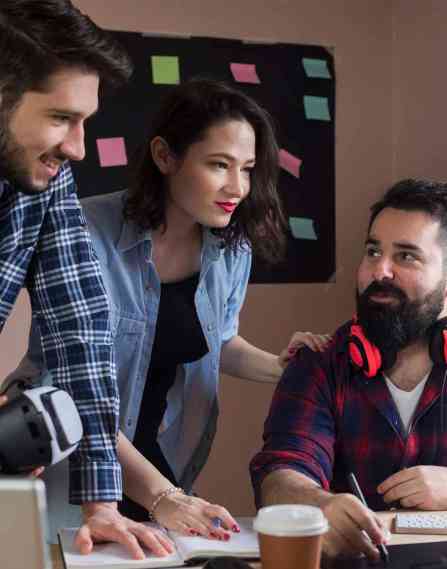 Career prospects
Potential jobs include:
Game or simulation designer
Game or simulation narrative writing
Graphic designer
Introductory game developer
Instructional game designer
Instructional coordinator
Program structure
The online graduate certificate in serious games and simulation design is 100% online: no campus visits required.
Courses are semester-based. Students typically take two classes per semester and finish the program in one year.
Course work includes
Computer graphic application for design
Designing games for learning
Game engine skills
VR enabled instructional design
Rapid development tools for online learning
Learning with web-based technologies
Delivery
100% online
Calendar system
Semester-based
Typical program length
1 year
Typical course load
2 classes per semester
Accreditation
The University of Missouri is accredited by the Higher Learning Commission, one of six regional institutional accreditors in the United States.
Faculty spotlight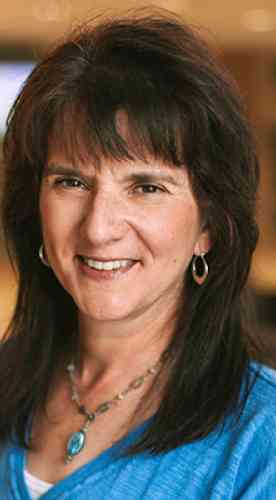 Dr. Marra conducts research on the design and development of technology-enhanced learning environments for both face-to-face and web-based learning. Her particular emphases are on supporting complex learning with technology in the area of Science Technology Engineering and Mathematics (STEM) education examining their impact on problem-solving and meta-cognitive development. Dr. Marra develops and teaches courses in the areas of the systematic design of instruction, meaningful use of technology in learning, online learning and serious games. In a "past life", Dr. Marra was a software engineer for AT&T Bell Labs.
Rose Marra, PhD
Director - School of Information Science & Learning Technologies, Professor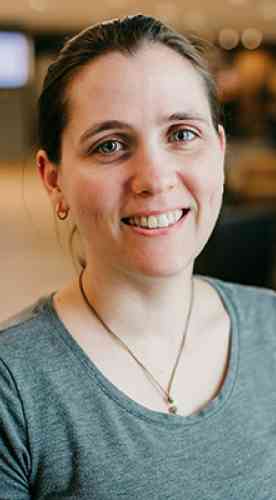 Danielle Oprean's research focuses on understanding the role of immersion in comprehending virtual space as a means to transfer knowledge to a number of applications include learning spatial concepts, decision-making and design. She has experience in developing learning environments, including her experience working with the iSocial project, on different gaming platforms and works with different virtual and augmented reality technology. She currently works in researching the value of creating and using virtual field trips as a means to supplement both the traditional and the online classroom through situated exploratory learning and decision-making.
Danielle Oprean, PhD
Assistant Professor
Xinhao Xu received his PhD in instructional systems and learning technologies from the Florida State University. He holds a BSc degree in electronic instrumentation and measurement, and a MSc degree in digital communication systems and technology from prestigious universities in China and Sweden respectively. He has been actively conducting research on learning and cognition in technology-enhanced learning and training environments with both quantitative and qualitative methods. His current research interests focus mainly on embodied interactions and learning, immersive virtual learning environments, and game-based learning for STEM subjects. He is member of multiple professional organizations such as IEEE, AERA and AECT.
Xinhao Xu, PhD
Assistant Professor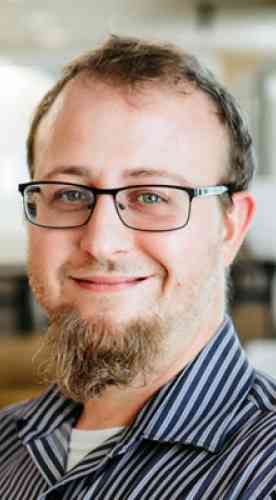 Joe Griffin is Technical Director of Adroit Studios housed in the School of Information Science and Learning Technologies at the University of Missouri. Since coming to MU, Joe has collaborated on grants totaling over $6 million by providing Unity development expertise as well as other game development services. Joe has developed game-based learning and support systems for individual learning, for collaborative learning, and for nontraditional educational contexts. Joe worked on the development of iSocial, a 3D VLE for youth with Autism Spectrum Disorders. Joe has recently finished working with a team of researchers and developers to create Mission HydroSci, a game-based 3D virtual learning system, with funding from the U.S. Department of Education. Joe is currently working on a game based assessment to be used in educating social workers towards a more trauma informed approach.
Joe Griffin
Programmer Analyst
Learn more about this program