Get started with Mizzou
Apply
Undergraduate certificate
You see the power of fitness and wellness in your own life. Your determination, through exercise or nutrition, has involved a structured path with clearly defined and successive goals that, on a personal level, have delivered results. Perhaps you've also informally guided others through their own fitness journeys with advice or support, and now you wonder how you can translate your passion for exercise and health into a career.
The University of Missouri-Columbia's (Mizzou) online undergraduate certificate in fitness programming and management lets you unleash your potential. Courses covering the fundamentals of fitness and business equip you with the tools to spearhead workplace wellness programs, advance in a corporate fitness facility or strike out on your own as a well-rounded personal trainer. In all scenarios, your broadened skillset helps you prepare fitness and nutrition plans for individuals across a spectrum of ages and get a wellness-centric program or business off the ground.
In terms of your own career progress, this online fitness certificate paves the way to obtaining national certification as a Certified Personal Trainer (ACSM-CPT), Group Exercise Instructor (ACSM-GEI), Certified Strength and Conditioning Specialist (NSCA-CSCS) or Tactical Strength and Conditioning Facilitator® (TSAC-F®). Should you opt to further your education, this certificate gives you a head start on a bachelor of science in fitness programming and management from Mizzou or a similar sports medicine-centric degree.
Quick facts
Official name
Undergraduate certificate in fitness programming and management
Campus
University of Missouri-Columbia
Program type
Undergraduate certificate
Academic home
School of Health Professions | Department of Physical Therapy
Delivery mode
100% online
Accreditation
Higher Learning Commission
Credit hours
15
Estimated cost
$6,817.20
*This cost is for illustrative purposes only. Your hours and costs will differ, depending on your transfer hours, your course choices and your academic progress. See more about tuition and financial aid.
About the online certificate in fitness programming and management
Mizzou's Department of Physical Therapy oversees the online certificate in fitness programming and management and introduced it in response to evolving attitudes about health and wellness. Health care increasingly sees the value of physical activity in addressing conditions from obesity to chronic stress. Businesses, meanwhile, routinely introduce corporate wellness initiatives in response to the relationship between fitness, employee productivity and lower insurance premiums. Thinking about these factors from a scientific angle, the department strives to improve population health through a combination of research, education and outreach focusing on physical activity and nutrition. 
This approach frames the online certificate in fitness programming and management. To instruct you in encouraging fitness and other healthy behaviors across populations, you'll:
Acquire basic business and management skills to apply in a number of fitness-based settings
Learn how to evaluate individuals across the lifespan to guide them toward physical activity, exercise and other recommendations designed to improve fitness, wellness and overall health
Improve your critical-thinking and problem-solving abilities
Understand fitness industry standards for operating a business, from personal training to workplace wellness programs
Start to view fitness and wellness in relation to health issues across the lifespan
Be able to design a fitness and wellness program for your targeted audience
Careers
The Bureau of Labor Statistics predicts 39% growth for fitness trainers and instructors between 2020 and 2030.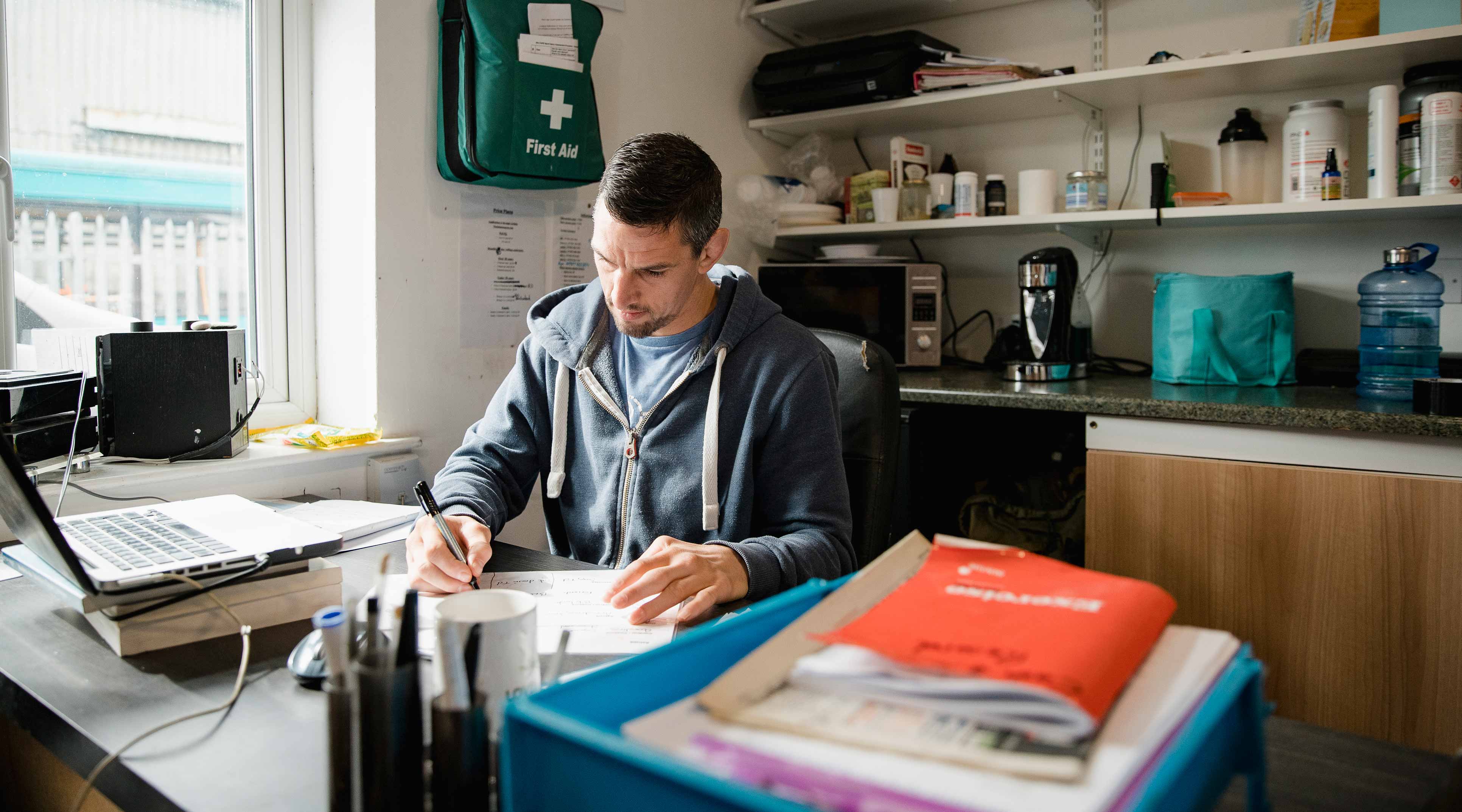 Career prospects
Stand out in the business world with your fitness programming knowledge, or pioneer your own training or wellness service. This online fitness certificate program paired with your personal drive gives you an edge for roles in health and wellness programs, community health agencies, fitness companies, corporate fitness centers and athletic training facilities or for becoming a fitness and wellness entrepreneur.
Potential opportunities include:
Online fitness instructor
Certified personal trainer
Group exercise instructor
Fitness consultant
Burning Glass Technologies. 2021. Employment growth numbers are based on models that consider advertised job posting salary, Bureau of Labor Statistics data and other proprietary and public sources of information for multiple occupations.
employment growth
Burning Glass Technologies. 2021. Salary numbers are based on models that consider typical job posting salary, Bureau of Labor Statistics data and other proprietary and public sources of information for multiple occupations.
mean salary
Program structure
The online certificate in fitness programming and management involves 15 credit hours divided among core courses (6 credit hours), business requirements (6 credit hours) and electives (3 credit hours). Beyond the introductory requirements, electives let you explore exercise, fitness and wellness in the context of health care, health systems, public health and rehabilitation science. 
Mizzou structures the program with a fully online format — no on-campus visits are required. Courses are semester-based. The average student takes two classes per semester to complete the program in about a year's time. 
Course work
During the core and business sequences, you'll become familiar with:
The general principles of exercise, fitness and wellness for developing individual improvement plans
Methods for creating and promoting exercise programs
The benefits of physical activity across the lifespan, from nutrition, physiology and psychology perspectives
Business accounting concepts
Microeconomics for evaluating market conditions
Review all courses and descriptions for the online certificate in fitness programming and management.
Delivery
100% online
Calendar system
Semester-based
Typical program length
1 years
Typical course load
2 classes per semester
Accreditation
The University of Missouri is accredited by the Higher Learning Commission, one of six regional institutional accreditors in the United States.
Faculty spotlight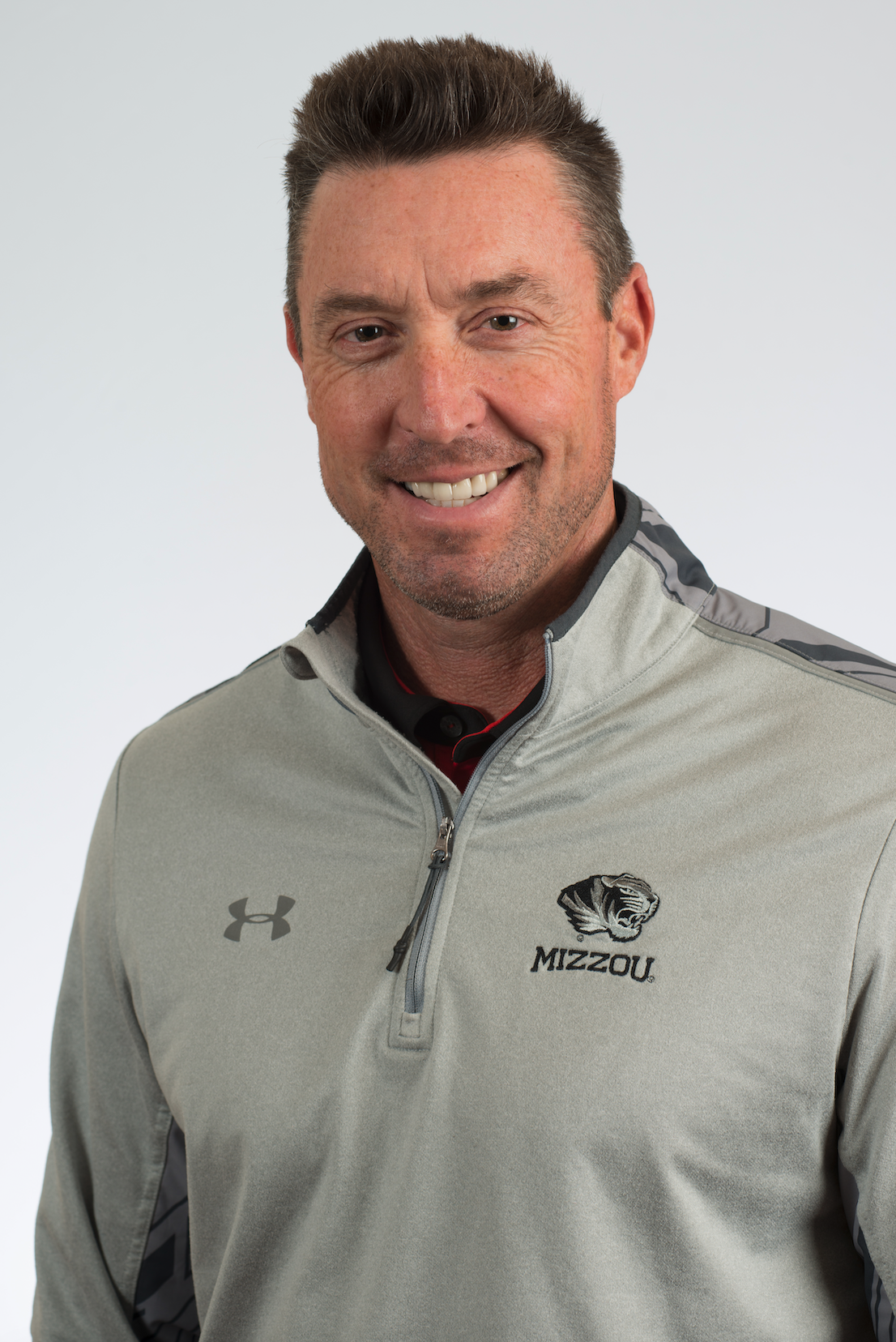 Dr. Steve Ball is the Director of the Fitness Programming and Management program and teaches NEP 1340, Exercise and Fitness. He has won many awards at MU, including the prestigious Kemper Fellowship for Teaching Excellence and Outstanding Online Course Design.
Fun Fact: Dr. Ball went to MU for undergrad and was the 1994 Captain of the MU Baseball Team.
Steve Ball, PhD
State Specialist & Extension Professor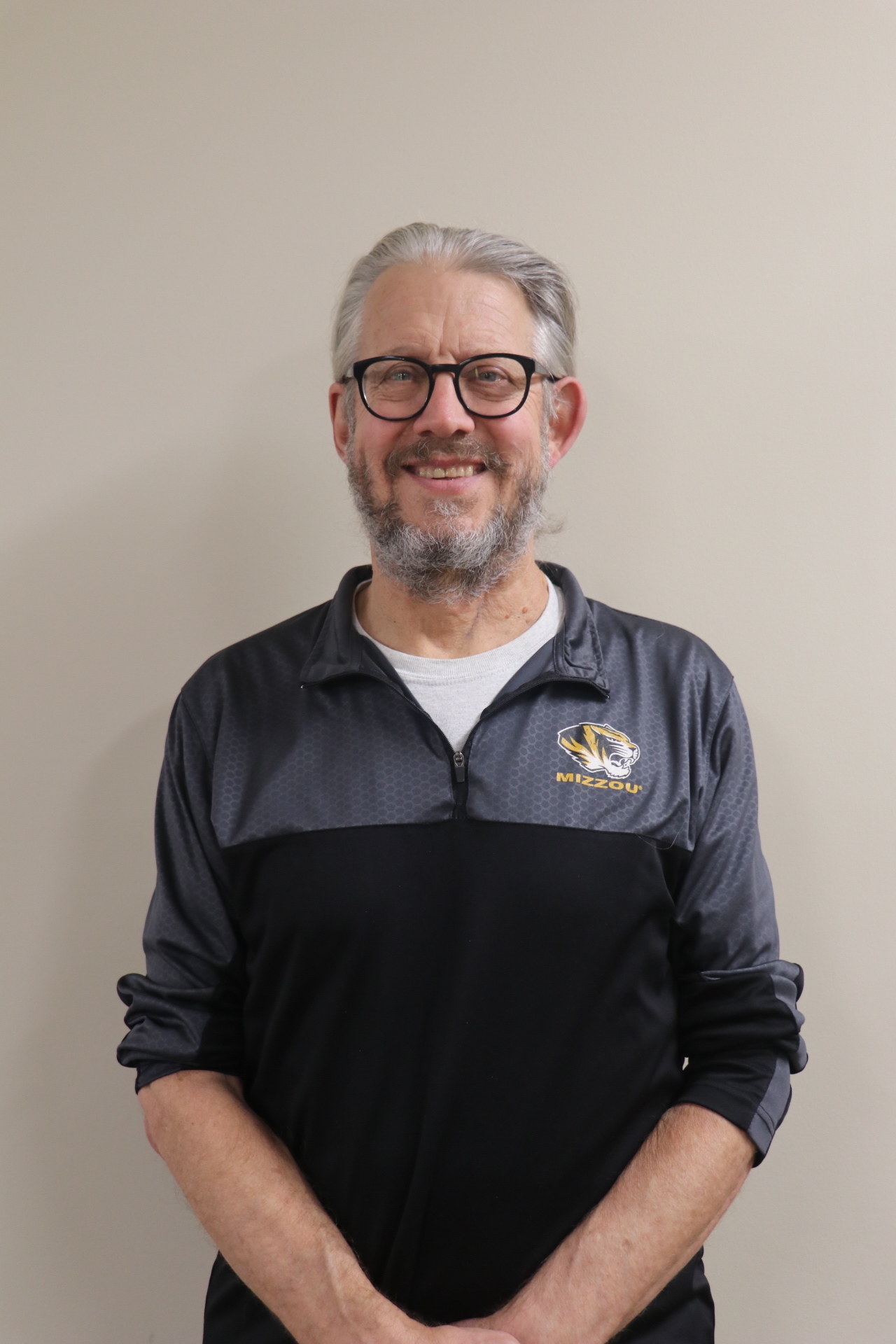 Professor Dan Smith is a Mizzou alum and key player in the Exercise/Fitness side of the Department of Nutrition and Exercise Physiology. He teaches Exercise Careers and Activity throughout the Lifespan. He is an accomplished Exercise Physiologist, and has held leadership roles in Missouri and Kansas Assoc. of CardioVascular and Pulmonary Rehab.
Fun fact: Dan is an Eagle Scout and has remained active in the organization.
Dan Smith, MS, RCEP
Associate Teaching Professor and Career Adviser
Learn more about this program