Overview
There's a method to every message. Who you're delivering it to and the desired outcome shape word choice, tone and presentation, as does the medium you're using. Social media posts, print advertisements, brochures, websites and press releases all vary in intent, brevity and purpose. A strategic communications professional not only understands the differences among all forms but when and how to deploy them.
The online bachelor of arts in communication, strategic communication emphasis offered through the University of Missouri-St. Louis prepares you for an in-demand career path. Get ready to make an impact, inform or influence through an interdisciplinary program covering the theories and methodologies of public and interorganizational communication. You'll explore the intricacies of public relations, advertising, health communication and organizational communication to craft effective and attention-getting messages that captivate audiences and convince them to take action.
Writing, delivering and analyzing messages is the core mission of the Department of Communication and Media. Word choices aren't random—instead, there's a science behind them, one that examines audience reactions to construct phrases that leave an impression or sway individuals to pursue an action in line with an organization's goal. With the strategic communication emphasis, we seek to have you transform techniques into genuine connections, uncover and project an organization's voice, realize communication as a tool of leadership and tell engaging stories, all while supporting your ideas with research and selecting the optimal channel for distribution. 
Quick facts
Official name
Bachelor of arts in communication with an emphasis in strategic communication
Campus
University of Missouri-St. Louis
Program type
Bachelor's degree
Academic home
College of Arts & Sciences | Department of Communication & Media
Delivery mode
100% online
Accreditation
Higher Learning Commission
Credit hours
120
Estimated cost
$48,930.00
Transfer credit hours
60
Transfer estimated cost
$24,465.00
*This cost is for illustrative purposes only. Your hours and costs will differ, depending on your transfer hours, your course choices and your academic progress. See more about tuition and financial aid.
Career prospects
All organizations have a voice. Sometimes, they have yet to discover it. At others, their audience has changed, and they're broadcasting the same message to diminishing returns. 
Strategic communication professionals deliver the guidance needed. You'll analyze audience responses to engineer a brand personality, which will then pervade and tie together all content and visual-based marketing materials across print and digital media. This approach helps elevate visibility, creates a stronger bridge to users and customers and allows a brand to grow its presence in an increasingly competitive market.
To position you to excel in this role, the strategic communication emphasis instructs you in:
developing strong, memorable messages that persuade and inform specific audiences;
the techniques for creating high-quality print, digital and video products, all of which serve as your portfolio as you enter the job market or seek to advance your career;
delivering messages that encourage the public to take action;
communicating with audiences through writing, content development and strategic messaging;
the principles for designing, researching and launching strategic communication campaigns;
composing written materials in a clear, concise format for distribution through the appropriate channel; and
ethically, legally and socially responsible strategic communication methods.
Burning Glass Technologies. 2021. Salary numbers and employment growth numbers are based on models that consider advertised job posting salary, Bureau of Labor Statistics data and other proprietary and public sources of information for multiple occupations.
employment growth
Burning Glass Technologies. 2021. Salary numbers and employment growth numbers are based on models that consider advertised job posting salary, Bureau of Labor Statistics data and other proprietary and public sources of information for multiple occupations.
median salary
What can you do with a degree in mass communication?
All types of businesses benefit from strategic communication professionals. You'll find your place to conceive or revise a brand's voice in a large corporation, nonprofit environment, government agency, small business or a niche industry. Potential career paths include:
public relations practitioner;
advertising creative;
brand manager;
communications director;
social media coordinator;
content developer;
project manager;
information management professional;
event planner;
fundraising director;
copywriter; or
content or media strategist.
You have opportunities for applying your knowledge. According to the Bureau of Labor Statistics, businesses will need 4% more media and communications professionals through 2029.
Program structure
In total, you'll dedicate yourself to earning a minimum of 120 credit hours. 36 credit hours go toward your major, split between the core (21 credit hours) and the strategic communication emphasis (15 credit hours). The average online student takes six classes per semester to finish their degree in four years. 
The department seeks to innovate and advance how messages are engineered, no matter the medium of delivery or intent. Core courses encourage you to question word choice and purpose and analyze audience reactions and perception. From a foundation of research and theory, you'll practice and refine your ability to communicate to a range of audiences for a variety of goals. 
The strategic communication emphasis grows from here. You'll translate theory into written and digital materials designed to project a specific message or inspire an audience. At the same time, you'll commit to understanding and learning from your audience to develop more impactful campaigns.
Course work includes
Once you start exploring the field of strategic communications, you'll learn about:
the background, operations, techniques, trends and desired outcomes of advertising, public relations and health communications;
developing written materials for print, broadcast and public relations, with emphasis placed on news and features;
creating persuasive messages for individuals and organizations, starting from key theories, techniques and applications and factoring in limitations;
crafting clear yet empathetic messages for disaster management and crises communication;
what makes a strong advertising message or campaign, particularly in relation to speaking to your target audience;
how communications can promote yet simultaneously inhibit personal and societal wellbeing;
the laws framing the mass media market, including for regulation, access and accountability;
social media and blogging as public relations tools;
designing, analyzing and implementing a communication information campaign;
the scientific theories, philosophy and methodology behind communication; and
the role of communication in the workplace. 
Delivery
100% online
Calendar system
Semester
Typical program length
4 years
Typical course load
4-6 classes per semester
Accreditation
The University of Missouri-St. Louis is accredited by the Higher Learning Commission, one of six regional institutional accreditors in the United States.
Faculty spotlight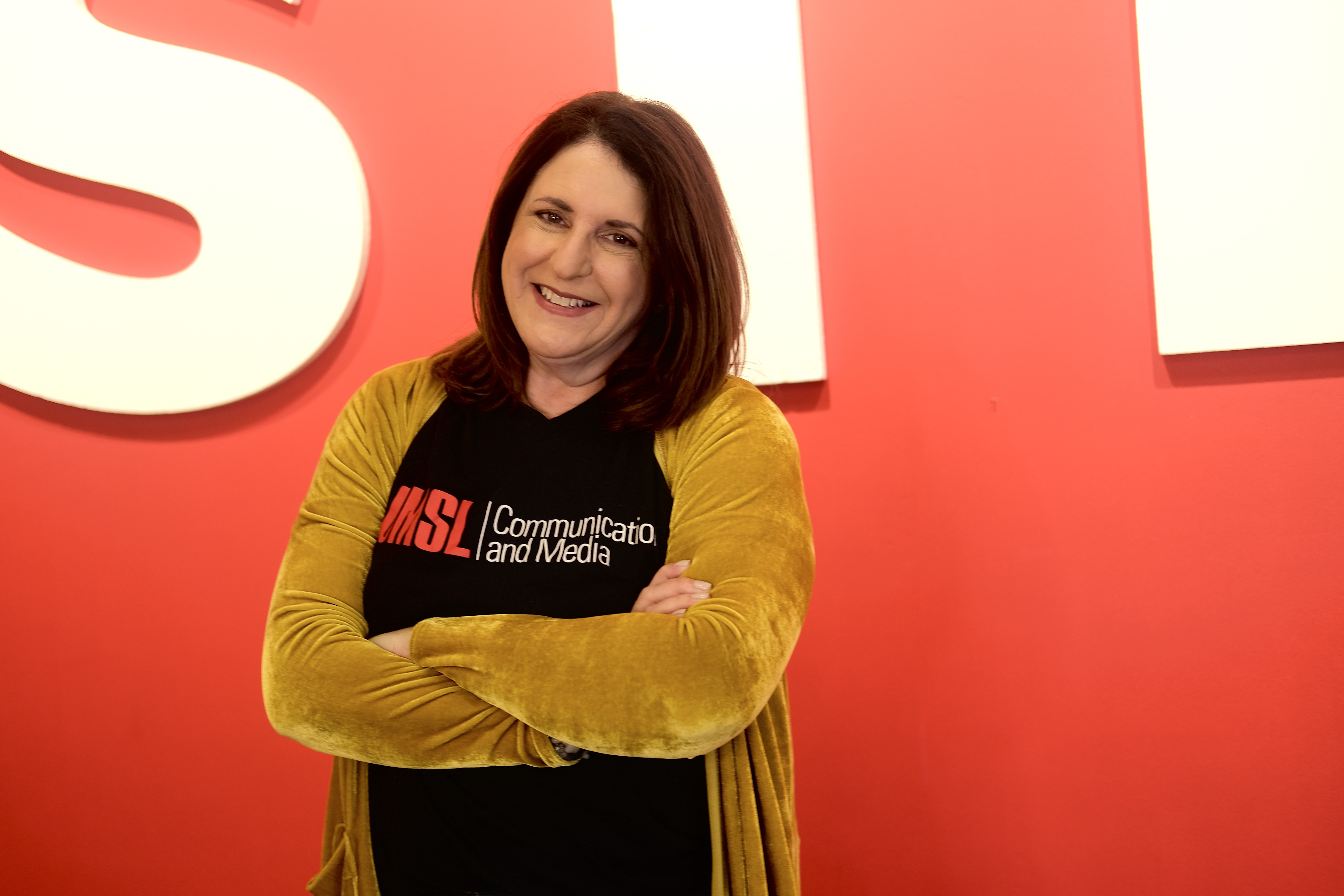 Following a 30-year career in public relations and corporate communication, Jill Alexander chose to share her insights and inspire future public relations practitioners at the University of Missouri-St. Louis. She brings a wealth of expertise in media relations, corporate communication, internal communication, crisis communication and community relations to the classroom.
Jill Alexander, APR, Fellow PRSA
Associate Teaching Professor, Public Relations Certificate Coordinator and Interim Department Chair, Department of Communication & Media
Learn more about this program